A couple of weeks ago I headed out to Pescadero State Beach for sunrise. I picked a weekday to make sure I had the place to myself. I arived about a half hour before sunrise to catch some of the early light peaking over the eastern horizon, and get some long exposures of the surf before the sun actually hit them.
Pescadero has three separate parking areas off of Highway 1. For photography, my favorite is the middle one because of the interesting rock formations just off the coast. For wide sandy beaches, either the northern or southern lots would be the best bet.
The following two images were taken of the surf swirling around some off-shore rock formations. Because of the very low ambient light, a long exposure was needed, which gives the water that misty smoke look.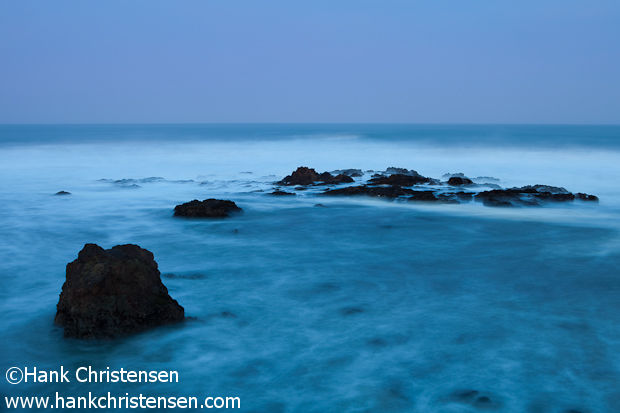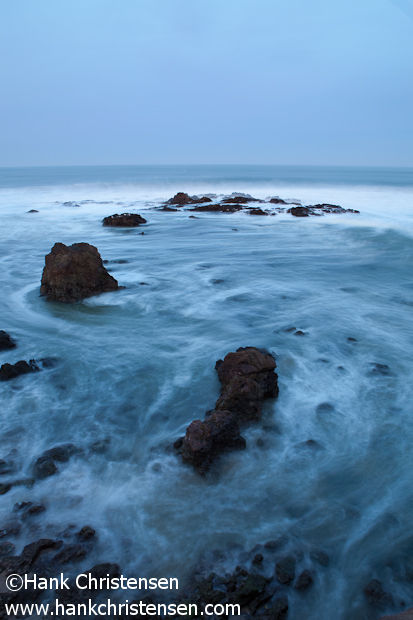 At this time of the morning, the sun hadn't yet risen above the horizon, but the eastern sky was reflecting some vibrant oranges and yellows. The image below was taken facing east, in the opposite direction of the previous two photos.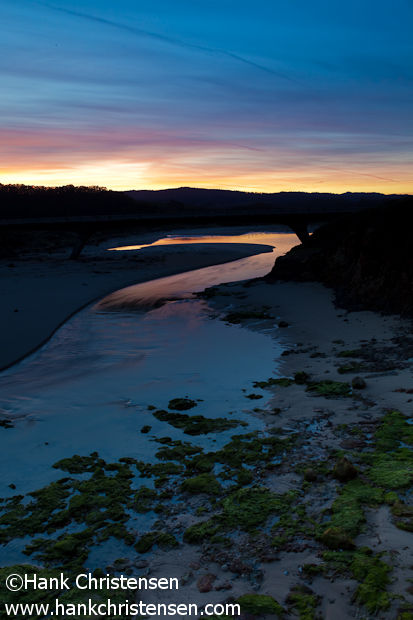 Once the sun had peaked the horizon, the western sky finally was lit up in the reds and oranges of sunrise. The following image was taken just after sunrise, looking west. The light was dim enough to still require a long exposure (though not as long as the first two images), but now the sky and water were a completely different color.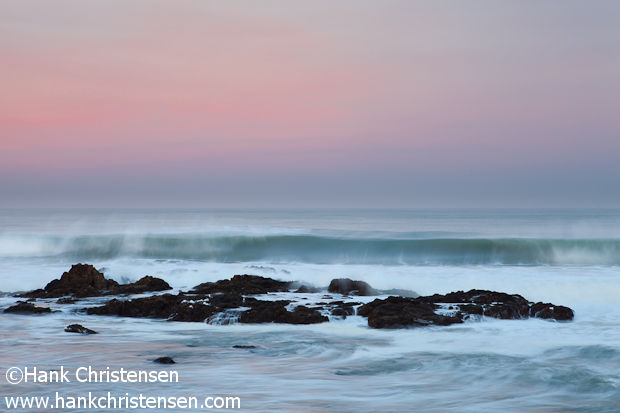 And looking south, the morning light was even more spectacular.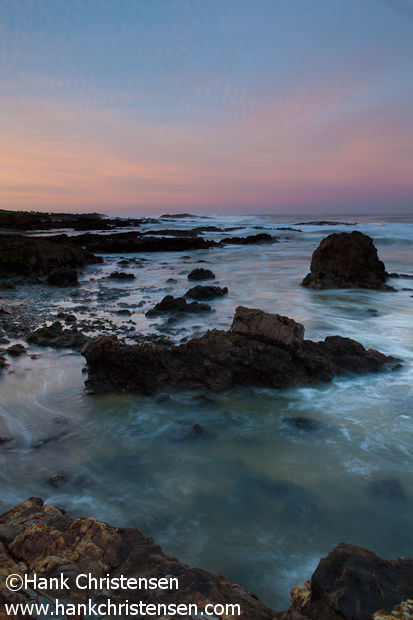 About 20 minutes after sunrise, the entire landscape was well lit. The truly special light of "magic hour" had gone, but with the sun still so low on the horizon, everything was bathed in soft warm light, with no harsh shadows. The following images was one of the last I took before I packed up my gear and headed home.