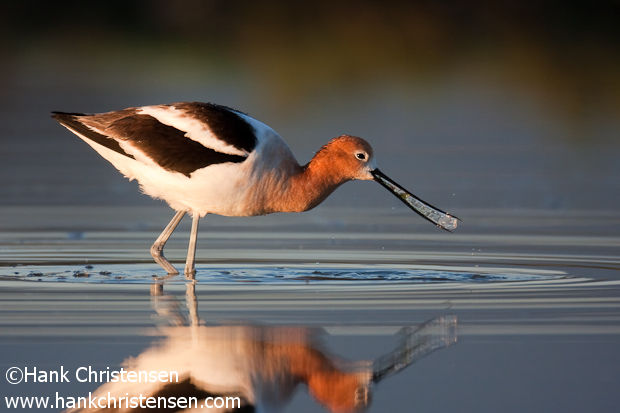 I photographed this american avocet at first light, just as the sun was peeking over the eastern horizon. Like most avocets this time of year, this one is in full breeding plumage, with reddish feathers all around its neck and head. In non-breeding plumage, its head and neck match the white of the rest of its body. This avocet had just snatched a food item from the shallow water. They feed either by dunking their entire head into the water, or by skimming their upturned beak across the surface of the water.
Early morning is a great time to photograph wetland birds as the water is usually very still, and the birds tend to be very active with morning feeding. Also, with the still water and low sun angle, reflection shots are possible.
Here are a few more photos from the same morning of this and other avocets.