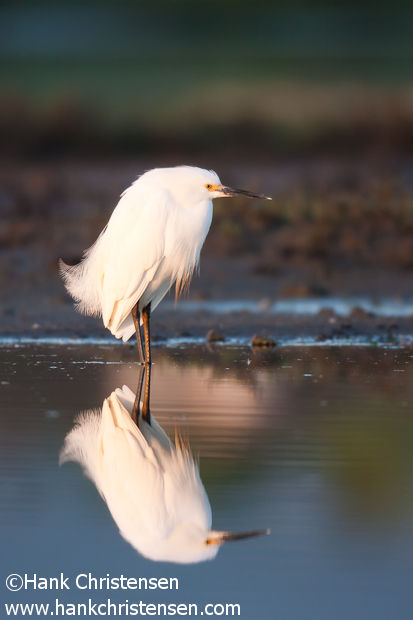 This photo was take this week just after sunrise. When I got to the area in which I wanted to shoot, I looked for a spot next to a pond where lots of birds were congregating. As I approached that area, they all moved to the opposite side of the pond (as expected). However, I just sat down and waited, knowing they'd be back.
By lowering my tripod close to the ground and sitting behind it, I accomplished two things. First, I knew by my low profile and by keeping very still, the birds would stop perceiving me as a threat and move back to their original locations. Second, by getting down to their eye level, I could create more intimate images of the various species.
This egret actually showed up to the pond just after I did, apparently unaware (or uncaring) that I was hunkered down beside the shoreline.