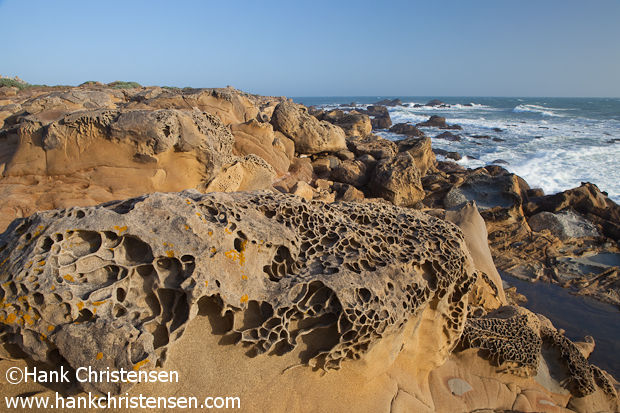 Last week I spent a few days at Salt Point State Park, along the California coast just north of Jenner. The state park encompasses over six miles of shoreline, as well as miles of interior trails through coastal forest. This portion of the coast is one of the most dynamic in the state, made so by acres of sandstone, shaped over time by the strong waves and stronger wind, creating an alien landscape of stone and water.
Although the sky was clear and the sun was out, the temperature never topped 60 degrees. Windy conditions persuaded most people to stay away, entrusting the entire length of coastline to me alone. By early evening, the wind really picked up with gusts between 30 – 40 mph. I had a hard enough time just staying on my feet much less keeping my tripod steady. The wind was only outdone by the strength of the massive waves breaking against the rocky shore.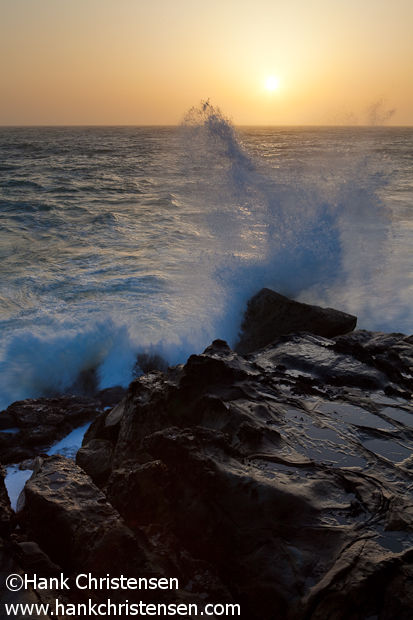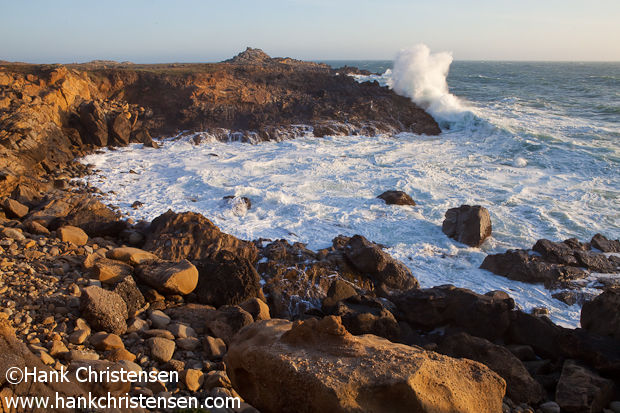 In the mornings, the wind from the night before had subsided, but the ten to fifteen foot waves were no less fierce.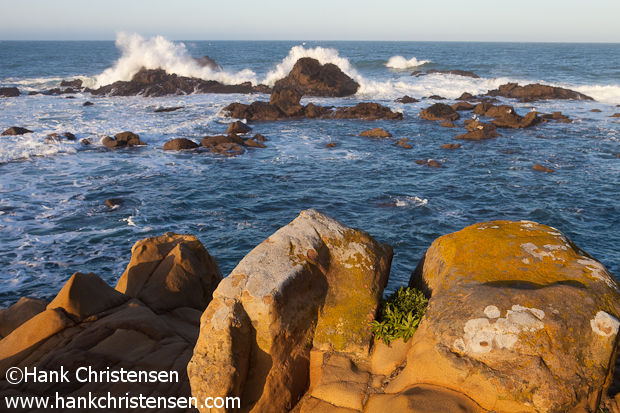 The variety of the landscape was impressive. I found myself walking through fields of recently bloomed wildflowers, back-dropped by sheer cliffs plunging to an azure ocean. At low tide, pools appeared among newly uncovered rock, offering a glimpse into the lives of the sea dwellers who live there.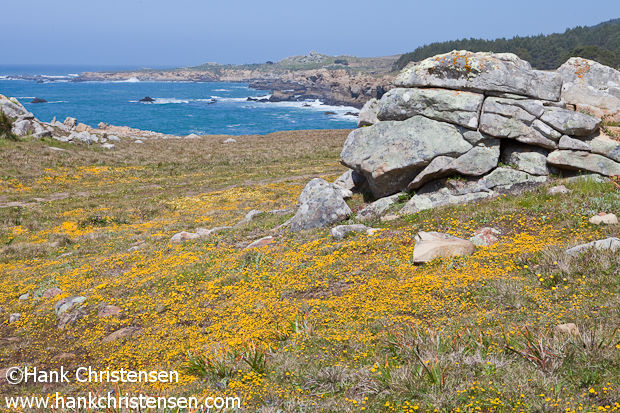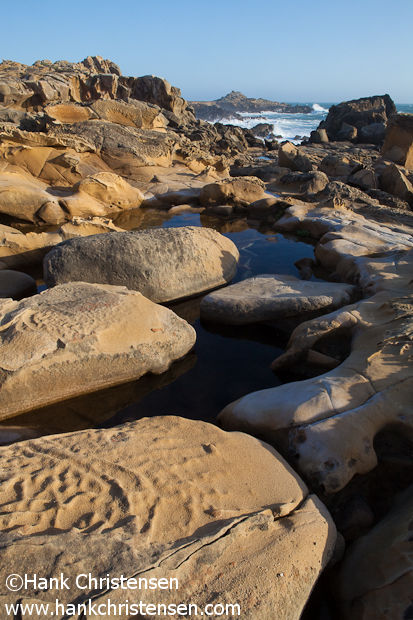 The park was home to a variety of wildlife, from song and shore birds to seals, lizards, and an abundance of healthy looking deer. Ultimately it was a brief few days, but a welcome respite from the bustle of the Bay Area. There was much more to see at Salt Point than time allowed, and I know I'll be going back there in the future.