Recently several people have asked me what alpenglow is, and what causes it. This term was probably popularized among photographers by Galen Rowell, who wrote about it and demonstrated it wonderfully through many of his fantastic landscapes. The term refers to the reddish pre-dawn and post-sunset lighting effects sometimes seen on mountain peaks. There is some debate as to whether it also refers to the light cast directly by the sun at the moment of sunrise or sunset, or if it only refers to an indirect red cast on the mountain top while the mountain is still in the earth's shadow. Either way, it is a beautiful sight to behold.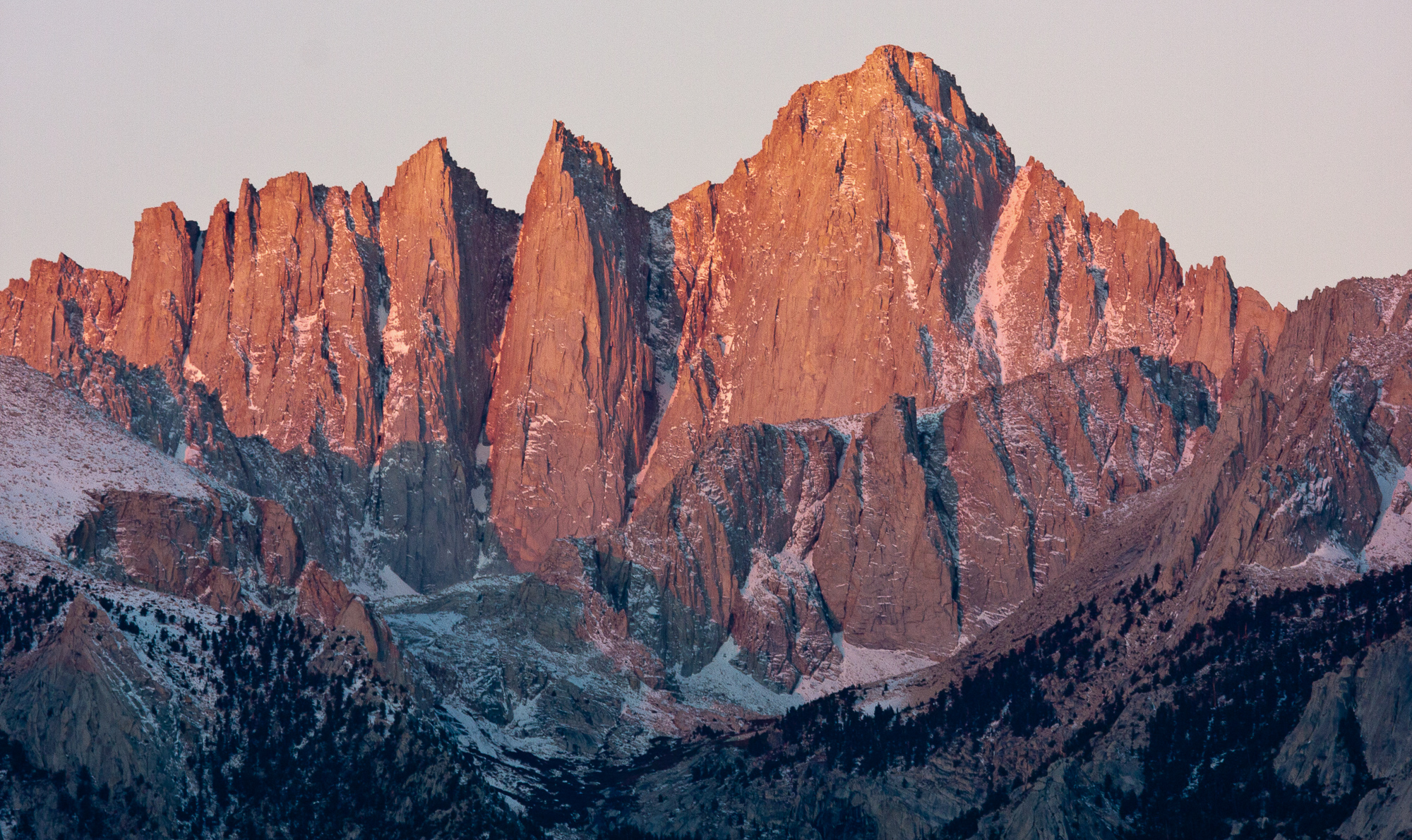 I got a chance to see intense alpenglow recently when I visited the Alabama Hills on the eastern side of the Sierra. In the photo above, you can see the intense red of alpenglow touching the peak of Mt. Whitney, the tallest mountain in the continental US.
Why is alpenglow red? The longest and slowest moving light waves in the visible spectrum are red. As light travels through our atmosphere, the faster wave lengths (blue) are absorbed – only the red penetrates. Alpenglow is an extreme version of this light absorption because of the increased amount of atmosphere light has to travel through at this time of day. Here we have the sun rising on one horizon (east), striking an object on the opposite horizon (west). The red wave length is the only end of the spectrum that makes it through all that atmosphere. The fact that there are no features obstructing the sun as it rises across the Nevada desert, combined with the fact that the peaks of the eastern Sierra rise over 10,000 feet straight up, make the Alabama Hills one of the best places on earth to view alpenglow.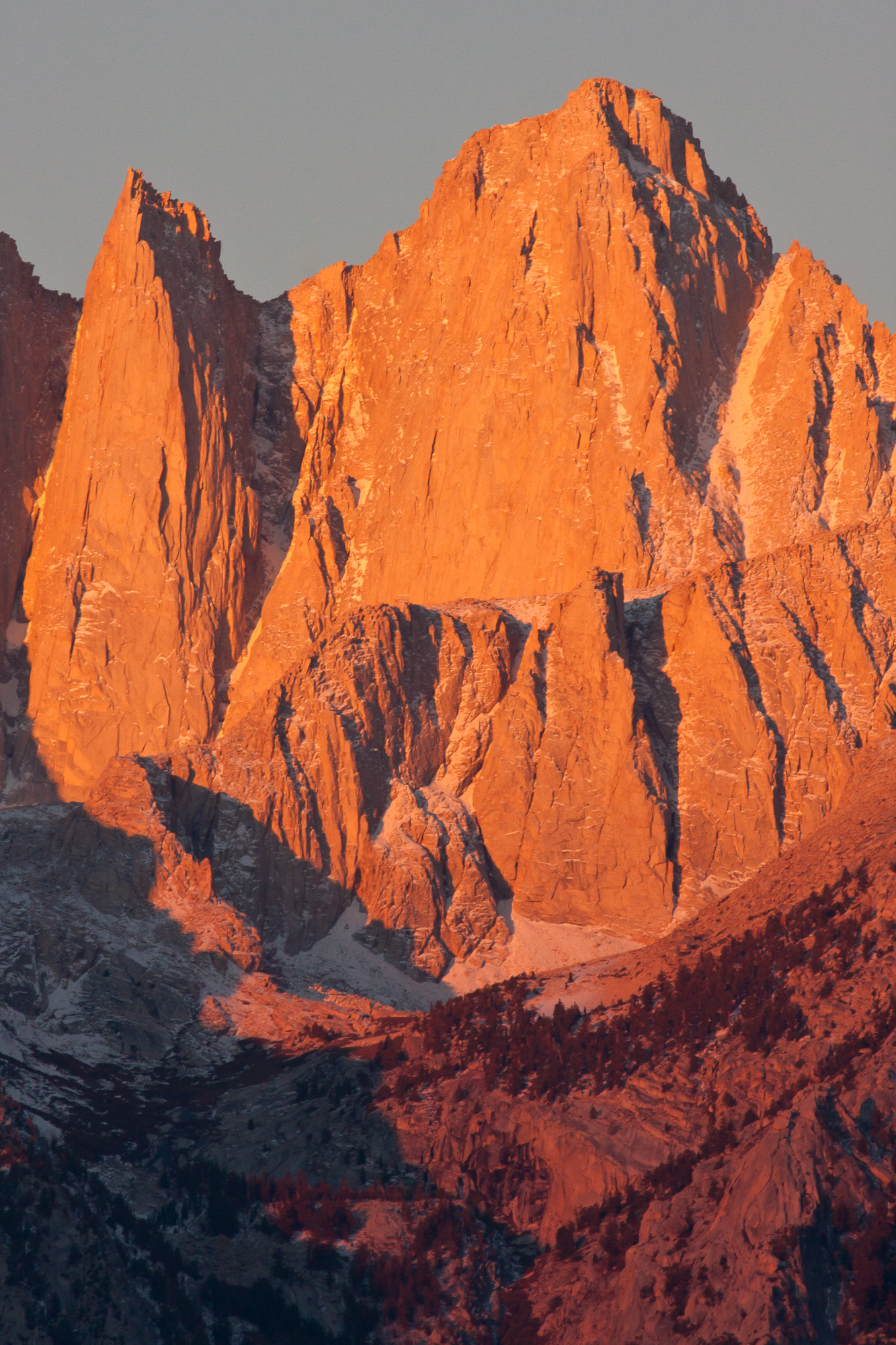 Here we have another shot of Whitney taken less than four minutes after the first photo. Here the darker purple of the earth shadow moved down the face, and the red color was more orange as the sun rose above the eastern horizon. Even though it was only four minutes later, there was less atmosphere for the sun light to traverse, shifting the color away from red and toward the shorter wavelengths.