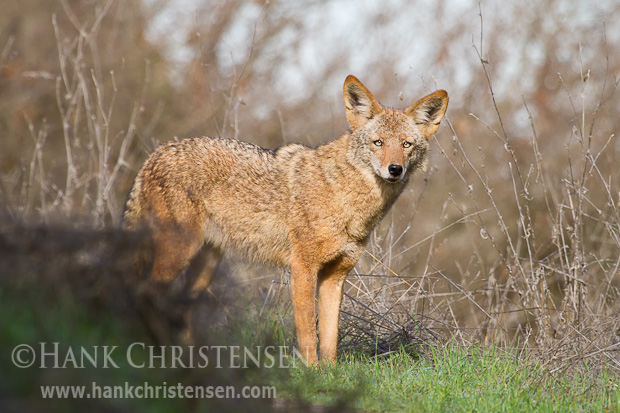 Recently I visited Arastradero Preserve in Palo Alto on a sunny afternoon. There were many warning signs posted about coyote encounters, telling hiker to keep their children with them at all times. I didn't think much of it as I headed into the foothills. I was out to hopefully get some hunting raptor shots, and whatever else might cross my path. About half way through my hike, I rounded a bend in the trail to see this coyote making its way down a small animal trail. It saw me right away, but seemed rather nonplussed about my presence. I quickly took the opportunity to get several shots as it paused in a patch of sun.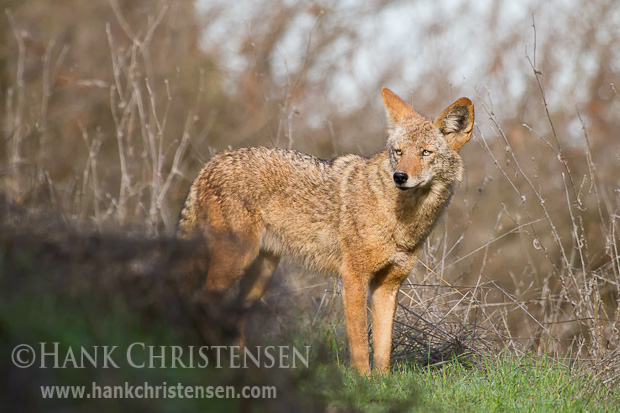 After a brief pause, the coyote turned and continued down a hill and stopped in the dark shadow of an impenetrable thicket. There is set down and proceeded to groom itself, scratching and biting at invisible pests. These were the longest views I've had of a coyote before, and I marveled at how many of its mannerisms were so close to domesticated dogs.
I was happy for this surprise encounter, as I had only ever seen coyotes before in the early morning or at dusk. In future outings, I hope to see a bobcat, or possibly even a mountain lion.