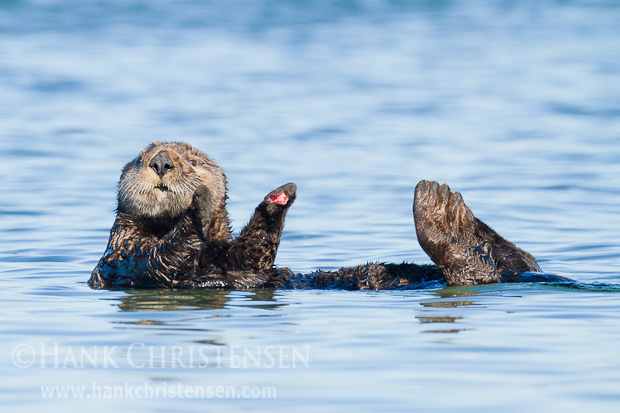 Recently I spent a morning photographing the sea life in Moss Landing, California. The harbor at Moss Landing boasts a great variety of sea birds and mammals, and is favorite spot for many sea otters. I woke early and arrived at the harbor at dawn, hoping to catch some of the wildlife in early morning light. Most of the usual suspects were there, including the common loon.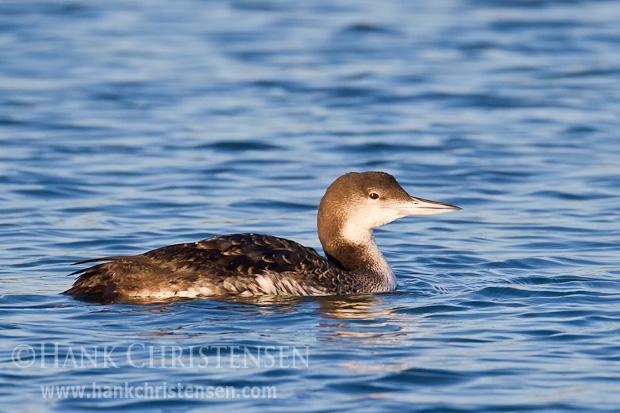 Also seen cruising around the harbor, occasionally diving for food were several surf scoters. A male, resplendent with his colorful beak came close, probably to see if I was one of those fishermen who might have some bait to spare.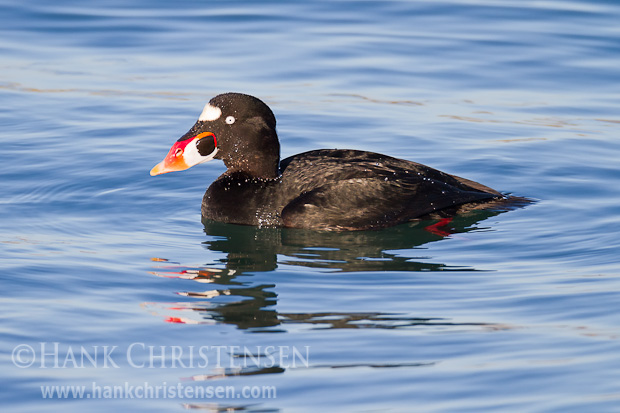 And then of course, there were the sea otters, probably the most popular attraction at the harbor. I saw about twenty to thirty of them all floating together, either diving and eating, playfully wresting each other in the water, or just floating on their backs, taking a bit of a nap. One otter in particular had an entertaining way of grooming himself. First, he would lick one paw while rubbing the back of his head with his other paw. Then he'd switch paws, slowly cleaning the back and sides of his head.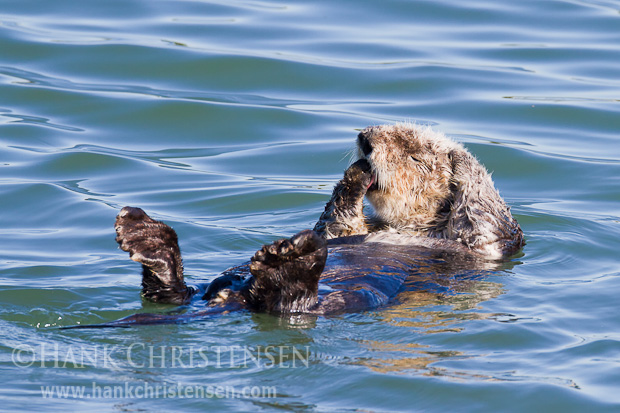 After repeating this behavior for several minutes, it was time for the face massage. Opening his mouth, he'd lightly rub his cheeks in small circles. After a while, he really got into what he was doing, opening and closing his mouth and sticking out his tongue occasionally. Abruptly he stopped, and went back to licking his paws and cleaning his head.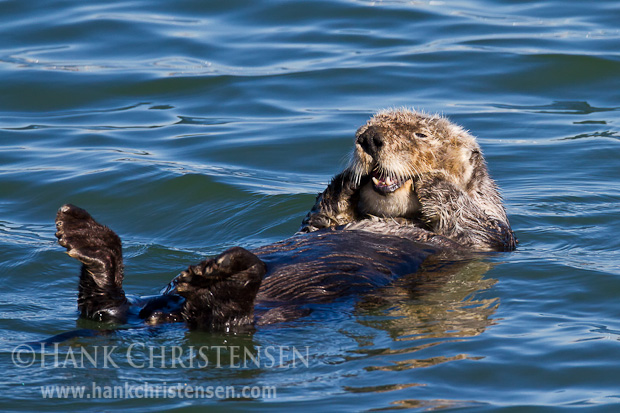 Sea lions and harbor seals were also in attendance at the harbor. Most of the sea lions were crowded on a pier waiting for fishing boats to return and share their left-overs. Unfortunately, the time of day did not cooperate with the only angle of approach I had, and all of my photos were severely back lit. The harbor seals however were busy traveling to and fro, so I had better opportunities with them.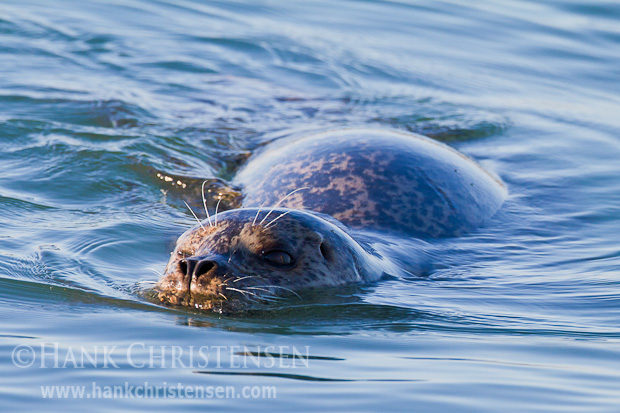 As the morning stretched on, more tourists arrived and the harbor started to get crowded. I was happy to have woken early and arrived at dawn, giving me plenty of time in relative solitude with the animals. Pretty soon it was time to leave. The sun was high overhead, most of the wildlife had scattered, and the otters had settled in for a nice long lazy day in the waves.