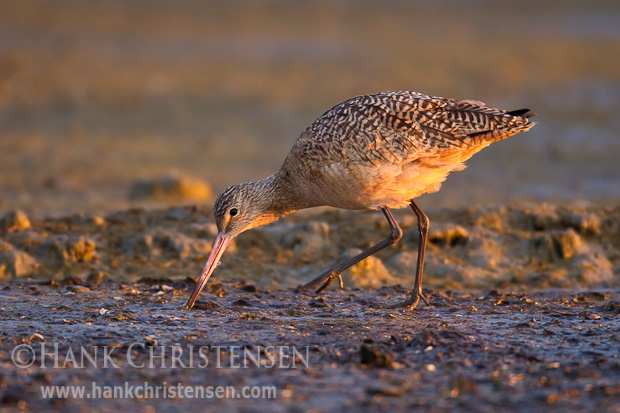 Shell Beach is a small strip of broken shells at the eastern end of Foster City, California. It is a popular spot for shorebirds year round, and a nice stop over for migrants. I went there at dawn recently to check it out, and see who was around. The tide was out, so there was plenty of freshly exposed mud for the birds to poke around in looking for food. Several marbled godwits controlled the scene, keeping some of the smaller birds away from the prime real estate.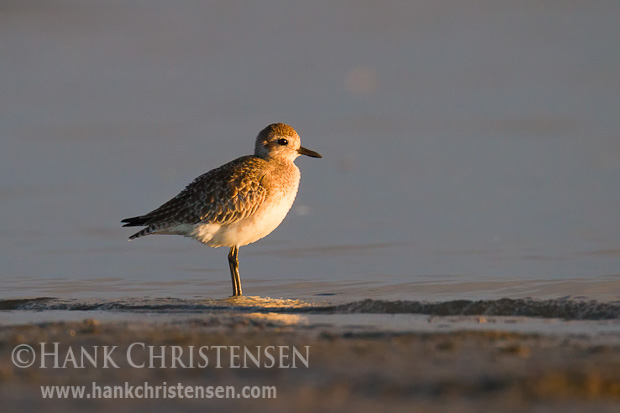 Quite a few black-bellied plover were present, still in their winter plumage. They stood at the very edge of the bay, soaking in the warming rays of the rising sun.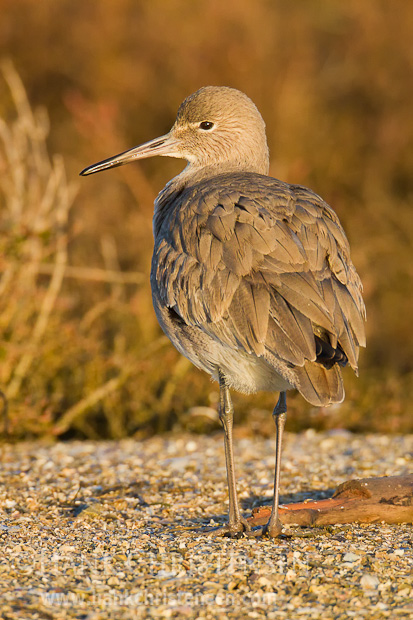 A willet roamed further from the water, preferring the broken shells that give the beach its name. It obliged me with a brief look back over its shoulder, giving me a quick opportunity for a portrait. Then it disappeared into some tall grass and out of sight for the morning.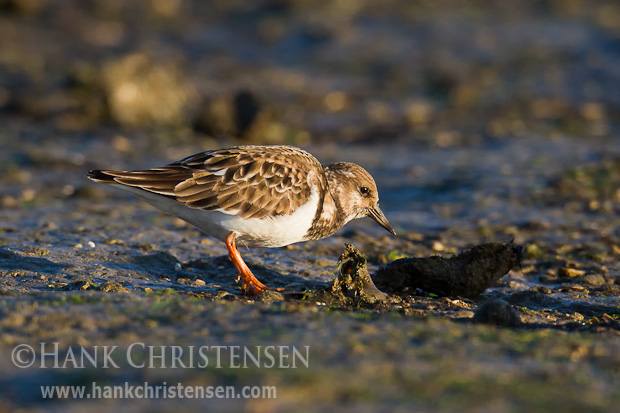 Turning back to the beach, I saw a distant speck making its way toward me. I couldn't distinguish what it was from that distance, but I knew it was different from any other bird currently around me. Since it was headed my direction, I hunkered down and waited, knowing that it is always better to let birds approach you, rather than risk spooking them. Eventually the speck materialized into a ruddy turnstone, pecking at the mud. It was soon joined by several others, who all continued past me and off into the rising sun.
Overall it was a pretty quiet morning at the edge of the bay. But an excellent way to welcome the morning.