When I first started studying photography, I learned about the effects that various focal lengths had on a scene. Wide angle lenses give prominence to closer subjects while shrinking distant features into tiny objects. On the other hand, telephoto lenses compress a scene, making subjects that are far apart appear next to each other, and fooling the eye with scale. It wasn't until I started experimenting with many different focal lengths that I really understood what this meant. Here are two examples from opposite ends of the focal length spectrum.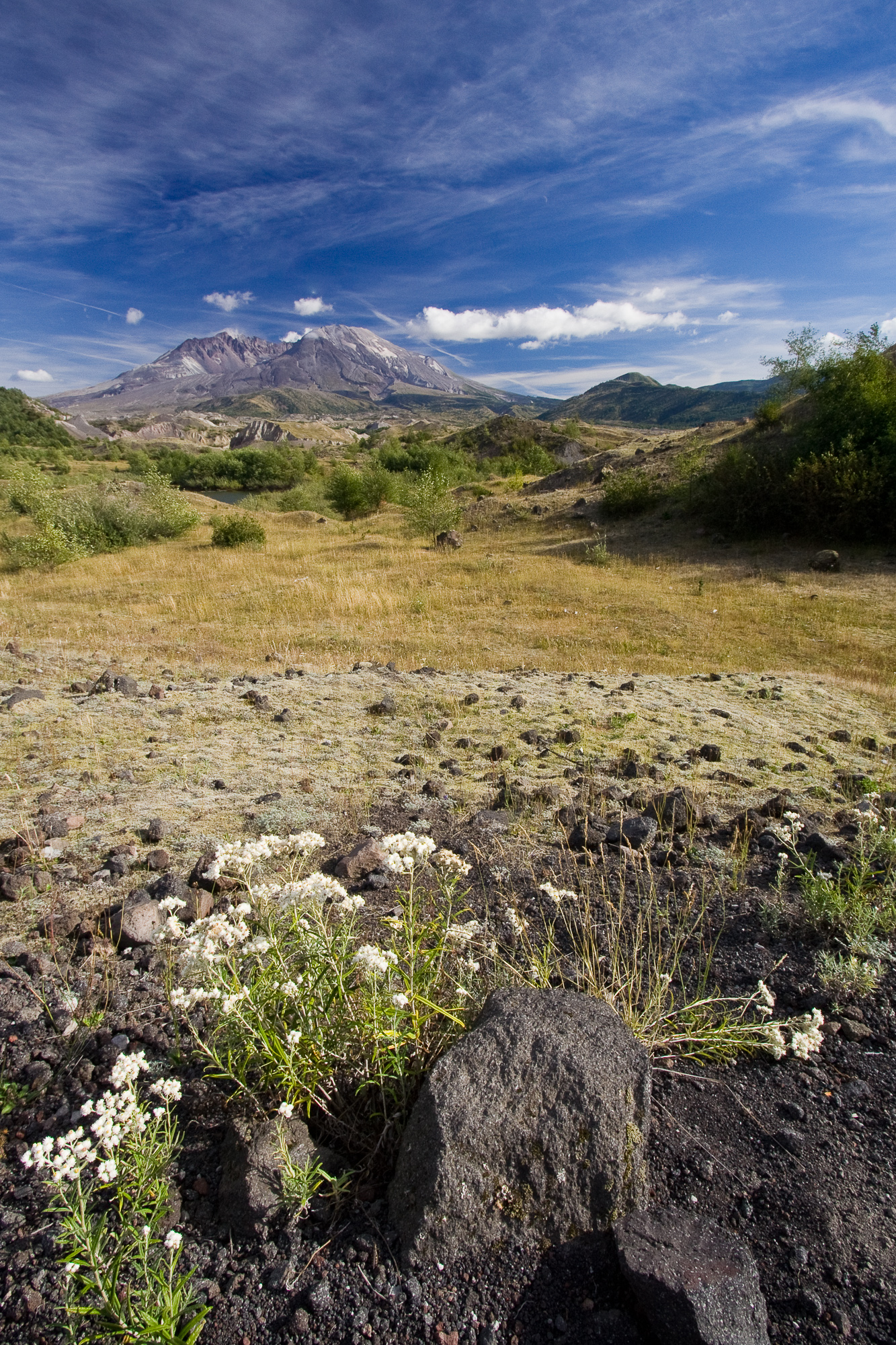 The image above was captured at the 35mm film equivalent of a 16mm focal length. Here, the foreground rocks and flowers are rendered quite large, while the massive volcano of Mt. St. Helen's is shrunken into the background. The wide angle emphasizes the distance between the foreground and the horizon, seeming to stretch them apart.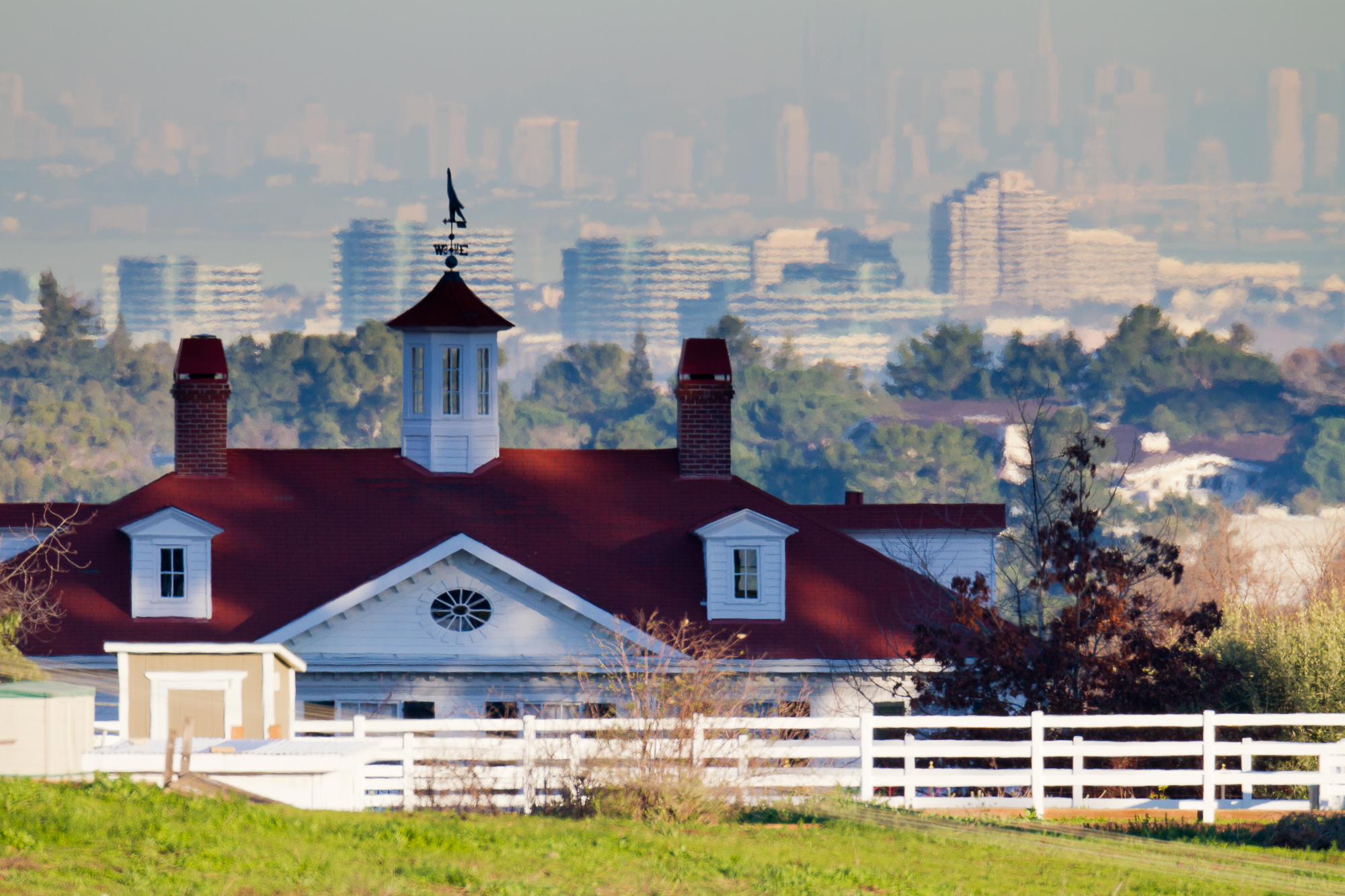 The photo above shows the opposite effect. It was captured at the 35mm film equivalent of a whopping 1280mm. I took the photo in Palo Alto, CA, about a quarter of a mile from the house in the foreground. The buildings of San Mateo appear as if they are directly behind the house, when in fact they are 15 miles away. At the top of the photo can be seen the buildings of downtown San Francisco, which is 40 miles from the house. The extreme telephoto squashes this distance between subjects so that they appear stacked on top of each other. This same effect has been seen in countless photos of the moon rising from behind buildings or a giant sun rising over an African landscape.