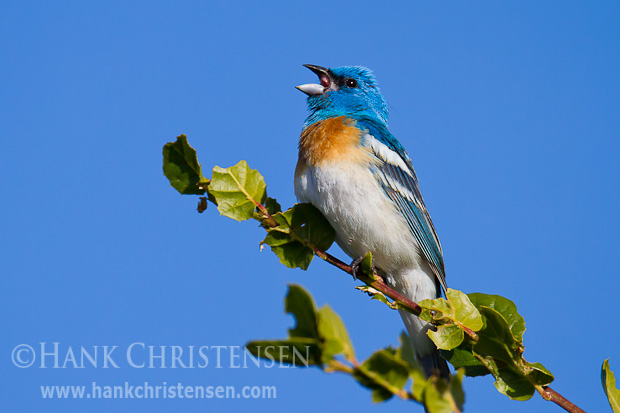 Last week I spent the evening in Arastradero Preserve in Palo Alto in order to photograph Lazuli Buntings as they returned to the Bay Area for the summer. I hiked for a while through grassy hills spotted with oak trees, past wet marshy areas, and through dark oak woodland, still not seeing any of the buntings. I stopped and played their call on my iPhone. From every direction, dozens of voices answered my call. I then realized that I had been surrounded by buntings all day, I just had not recognized their bird song.
It was as though a veil had been lifted, and I started seeing them everywhere. As the sun started to drop to the west, I saw many buntings move to the treetops, hoping to sing out to the world in those last rays of the day.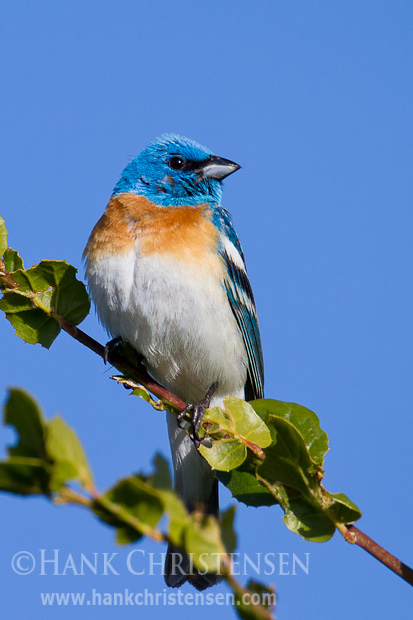 By the end of the day, I had my target species in the bag, plus a few other surprises.