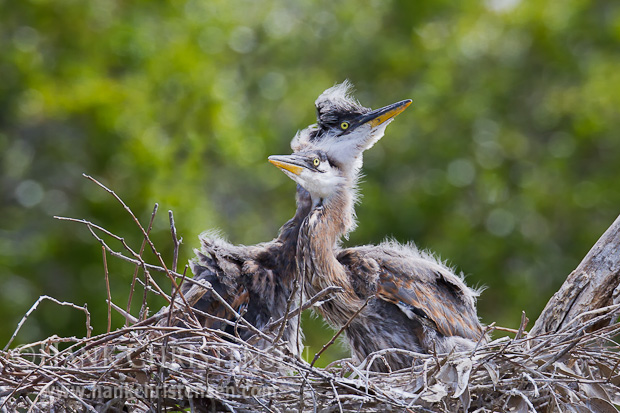 Recently I joined two photographer friends in photographing two large great blue heron nests. One nest (above) held two relatively young chicks, while the other housed three siblings who were almost ready to fledge. In the smaller nest, the two chicks waited and waited, but I never witnessed a parent return with food. The other nest, however, was a different story.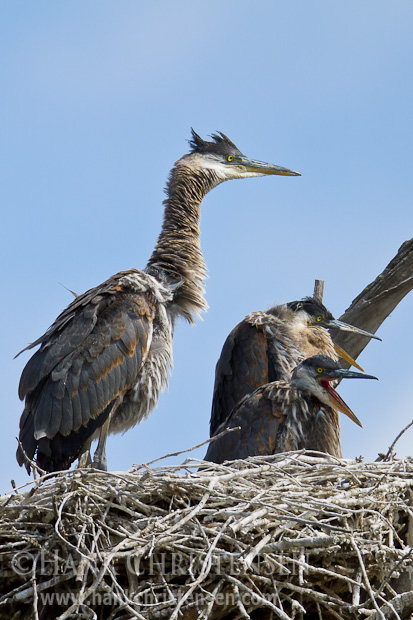 About ten minutes after ariving on site, we were rewarded with a parent's return to feed its chicks. That was when the aggressive battle began.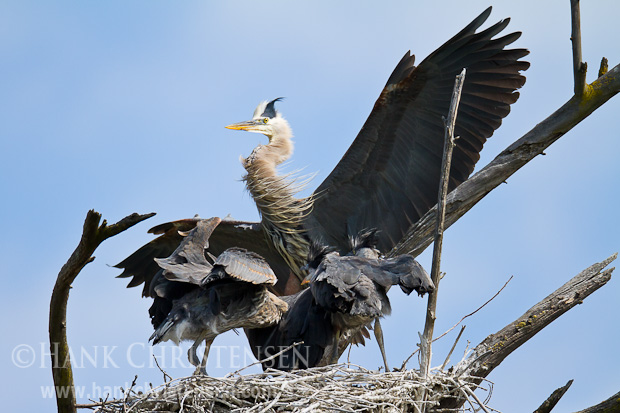 As the parent was trying to regurgitate its meal for the hungry chicks, they took turns squawking in its face, demanding food.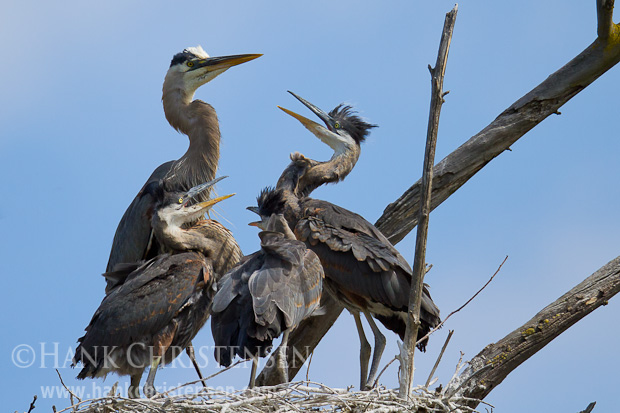 When it took a while for the food to come up, the chicks got more aggressive. One would grab the parent around the beak, and yank its head down into the nest. When this didn't work, one of the chicks bit around the parent's neck and yanked at the throat. I was shocked to see such a display, but figured this kind of behavior fostered some of the competition amongst the siblings that would serve them out in the "real world".
After the parent finally dumped the food at the bottom of the nest, it took off, presumably to continue to feed these young insatiable appetites. The youngsters continued to battle each other over the remnants until it was gone. The next time you see one of these seemingly docile creatures standing at the edge of a marsh, remember that they are also predators, trying to eke their own way through the world.