Last month I visited a marsh near my home where American Avocets and Black-necked Stilts nest every year. Both species had been in the area for about a month, pairing up, mating, and preparing the site for nesting. Closely related, these two species often nest in the the area, sometimes laying eggs in the nests of the other species, leaving another parent to raise their young. When I got there, the avocets were either still building nests, or sitting on eggs. One or two lookouts were constantly scanning the skies for predators, turning their necks 90 degrees in order to focus an eye upward.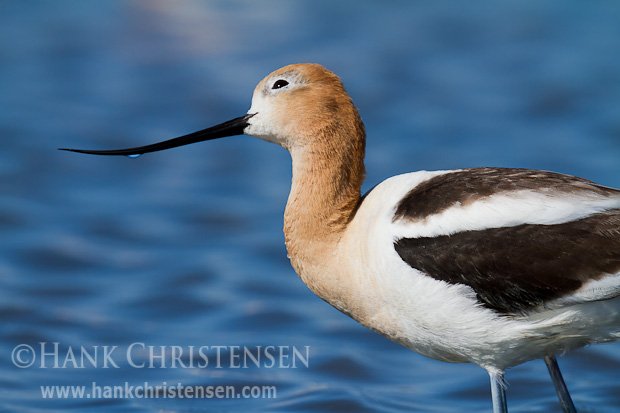 The stilts were even more wary, as some of them had freshly hatched chicks. The most common threats were gulls, as they dive-bombed the nesting site. Occasionally a northern harrier would fly overhead, sending the stilts into a panic.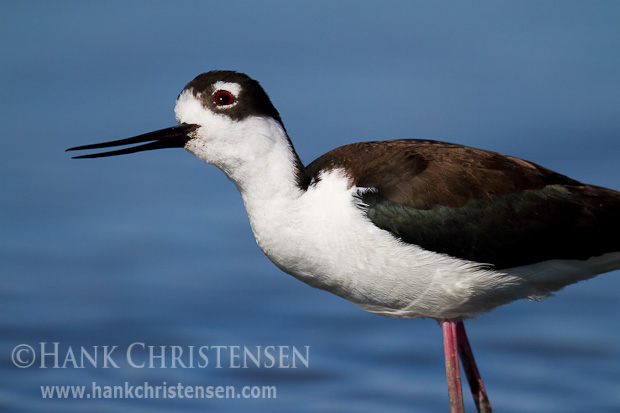 One stilt had three precocious young who were anxious to explore their new surroundings. It was a fairly constant effort to corral them together, and try to keep an eye on three little ones at once.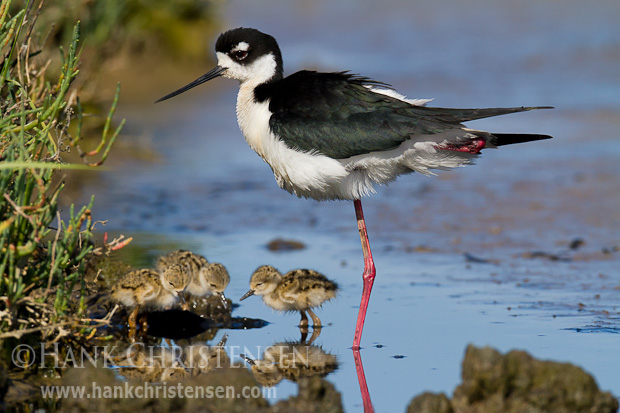 The chicks were just getting old enough to venture away from the nest to practice feeding on their own. Their unsteady clumsy legs sometimes pitched them sideways into the shallow mud. They would stray from the nest for only a few minutes, at which point they'd turn around and head back, perhaps out of some primal instinct to stay close to a parent.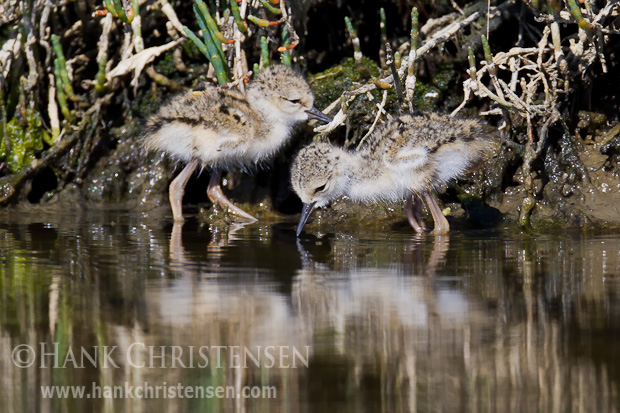 As the sun set, the stilt settled down into the shallow scraping of a nest it had created at the edge of the pickleweed. One by one, each chick would press its way into the feathers of its parent, so it could nest in relative safety.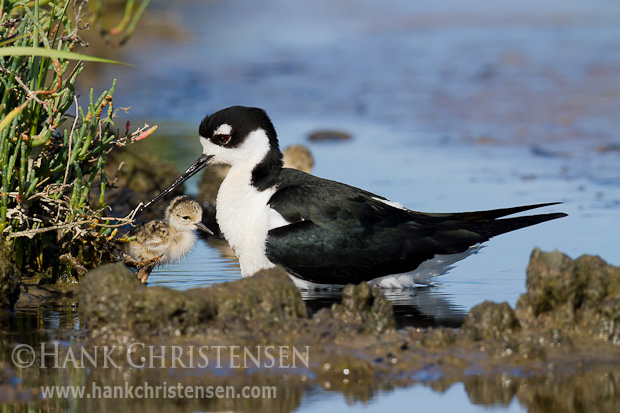 Finally just one chick remained before it too nestled into the comforting feathers of its parent.