A couple of weeks ago my friend Steve and I finally headed into the Sierra high country for a long-overdue back-country excursion. Due to the heavy snow pack this year and busy schedules, this turned out to be our only trip of the summer. To make the most of it, we chose to visit the Ansel Adams Wilderness, arguably one of the most scenic regions of the Sierra.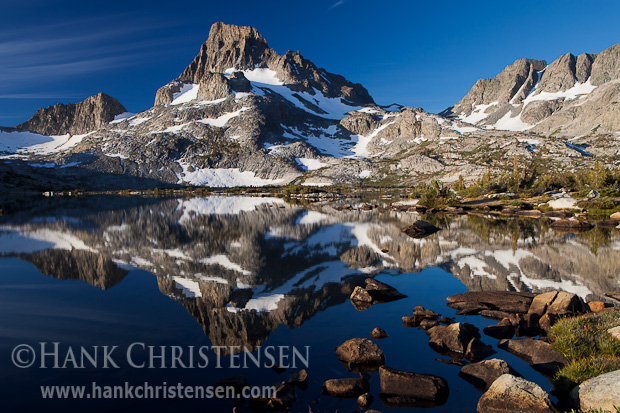 Hiking out of June Lakes and up Rush Creek, we hit less than ideal weather. The climb was a brutal slog (4200 ft of gain), and thunder clouds began to congregate in the western sky. A biting wind whipped us from all sides, making even the flat spots (of which there were few) seem like a chore.
Finally we reached our destination – Thousand Island Lake. Rising above the lake was the impressive Banner Peak, but most of it was obscured by thick clouds. This is a very scenic and popular spot. Sitting next to both the Pacific Crest Trail and the John Muir Trail, it receives an enormous number of visitors each summer. Even though it was after Labor Day, and the weather was no good, there were still quite a few backpackers settling in for the night along the north shore of the lake. I'd hate to see this place on a mid-August weekend!
We set up camp and soon the weather was too cold to even wait for darkness to fall. We were in our tents by 7pm.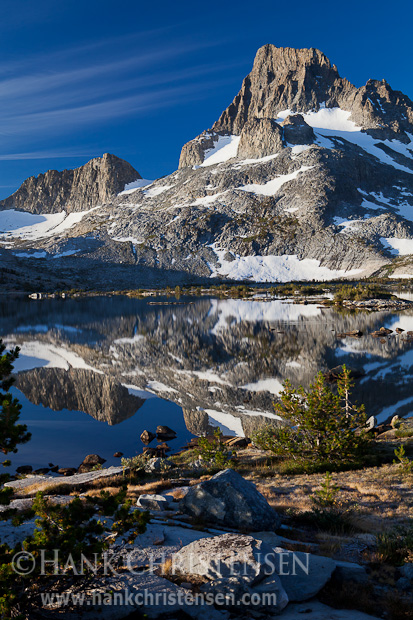 Dawn brought clear weather and introduced me to an entirely new landscape. The wind was gone, and Banner Peak was reflected like a mirror in all its morning glory. I finally got out my camera and began to hunt for shots. The day before I took only four photos the entire day.
After finally warming up, we packed up camp and decided to get away from the crowds. We headed north off trail. We only had one ridge to climb before descending into Davis Lakes. It was our shortest hiking day on record, but given the beautiful scenery we were surrounded by, we couldn't complain.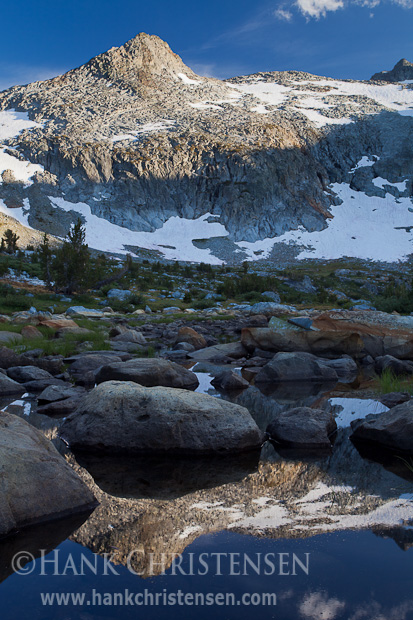 We spent a leisurely afternoon by lower Davis Lake, and I scouted the area so that I would be prepared when the evening's magic hour arrived. I was not disappointed, with views to the south (above) and to the north (below).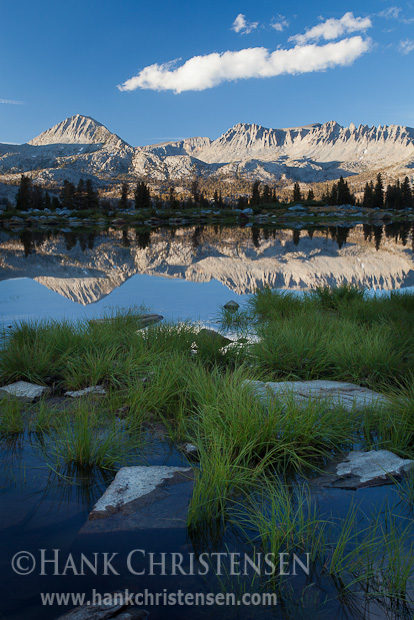 After another long night in our tents, I woke long before dawn and watched the world slowly light up around me while I was hunkered behind my lens. It was our last morning out, and it didn't disappoint. The landscape had a wholly different feel than in the sunset light the night before.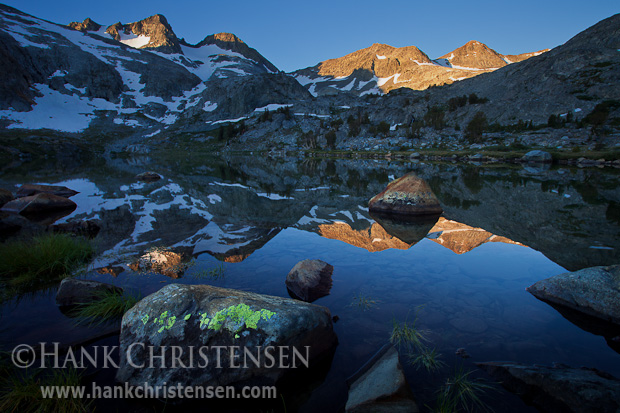 The lake shore had many interesting boulders and grass features to position in the foreground. This helped to keep the shots varied and gave me plenty to work with in terms of composition.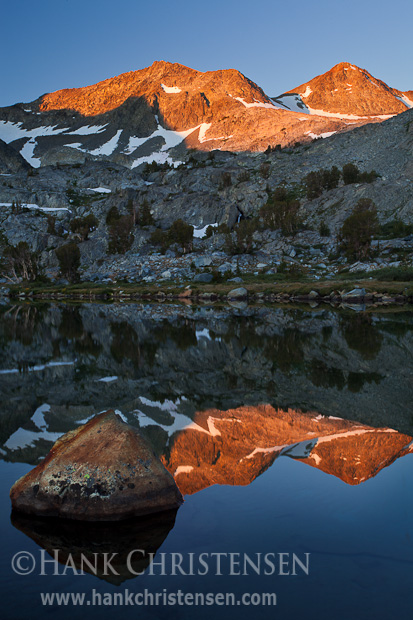 Soon the morning's sweetest light was gone, but I was confident that I had captured at least a little of the beauty around me. It was time to pack up and start the long hike out.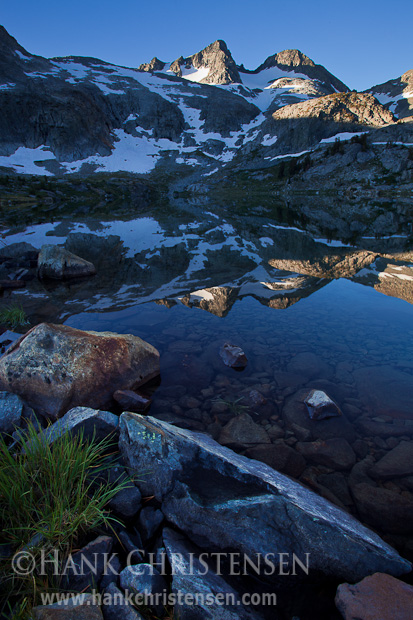 Despite the problematic weather at the beginning of our trip, I thought it turned out very well. I was glad to have visited this area, and know that I'll be back to photograph it more in depth.