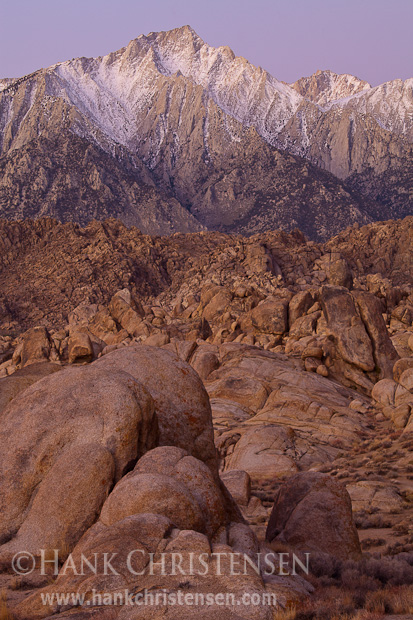 A popular stop on any eastern Sierra tour is the Alabama Hills outside of Lone Pine. I've been here before, but every time I come back I see new things to focus on and photograph. Dawn is the most versatile time to shoot the area, as your photographs are enhanced by the intense alpenglow that adorns the 14,000 foot peaks to the west.
The two dominating mountain subjects in this area are Mt. Langley (above) and the Mt. Whitney massif (below). I was lucky to shoot the area after an early season snow storm, so I had some snow to contrast the red rock of the mountain tops. The Alabama Hills are covered with interesting boulder shapes, which provides endless photographic possibilities.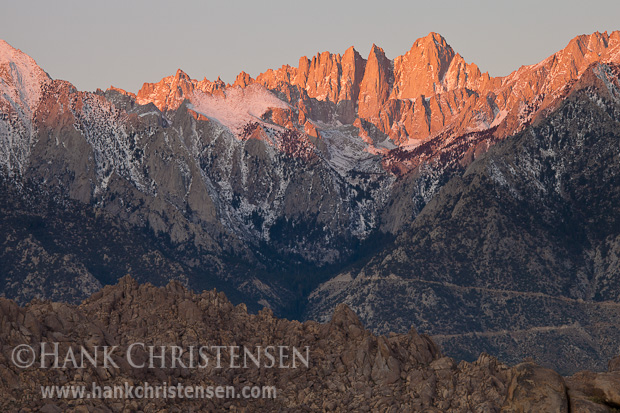 Using an entire arsenal of lens lengths is key to this area. Wide angles work well framing mountains inside of arches. Medium lengths can use rock formations as foregrounds, while not diminishing the relative size of the massive mountains in the background (as seen in the first photo). Perhaps my favorite in this area however, are the long lenses. Point them anywhere and you'll see interesting rock detail or a study of the cracks and crags that define a mountain face.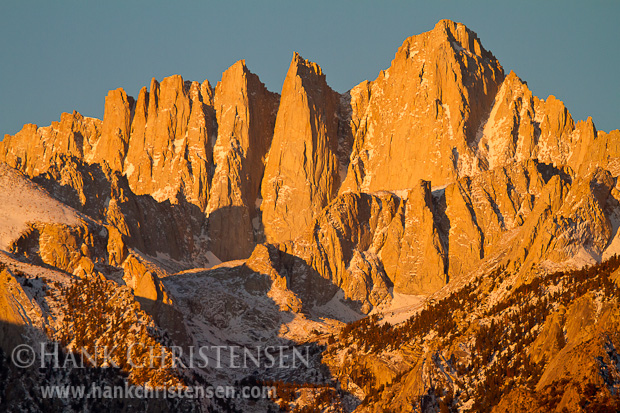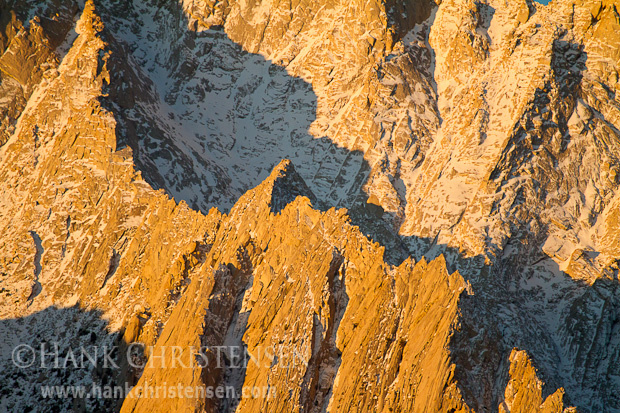 I kept shooting until the red glow of the mountains faded to its natural gray, and the long shadows of dawn began to shrink. I looked to the shady spots so that I didn't have to work against the harsh shadows of mid morning. My eye was drawn to the variety of cactus growing in this high desert. In order to separate the cactus from their busy surroundings, I attached my 70-200mm lens and got down on my stomach. I worked with apertures that gave me just enough depth of field for the cactus, but threw the background out of focus.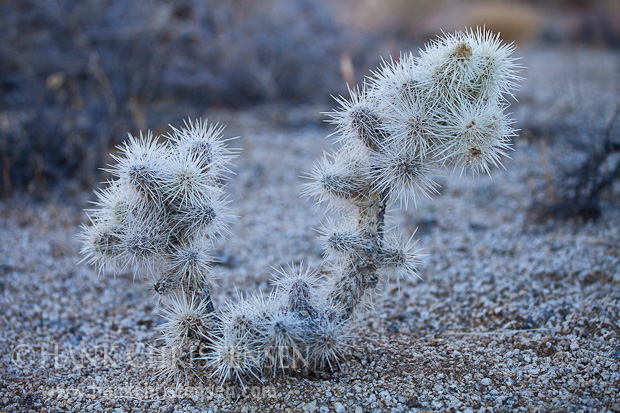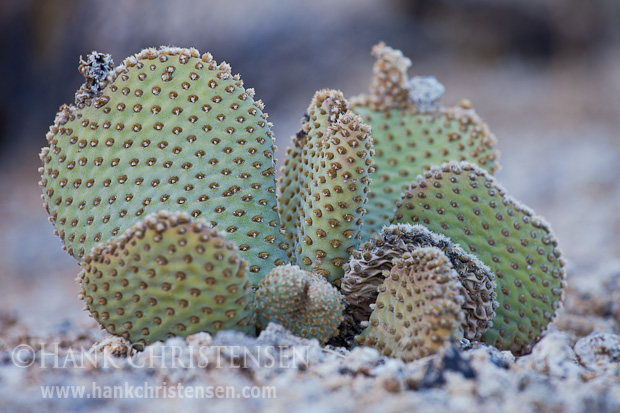 After another hour, it was time to pack up for the morning and head out. If I had several days here, I would use this part of the day to explore and scout potential spots for future sunsets and sunrises. Unfortunately this day, I had other places to visit.