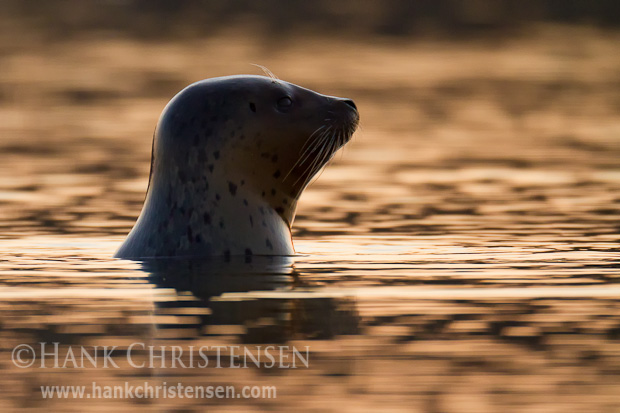 I often photograph out in Redwood Shores, CA, a town within Redwood City that juts out into the San Francisco Bay. It is a suburb consisting of homes and townhouses built around a network of man-made water channels, offering many backyards direct water access. All that water also attracts a great variety of birds.
A little while ago I was tracking a bird down at the edge of one of the water channels. I was about ten feet below the bay trail, out of sight of any passerbys. As I was looking through my lens, I heard a soft "sploosh" very close to me. I could tell something big had disturbed the water to my left. At first I though that maybe someone was throwing rocks into the channel, but then I realized the sound was too gentle to have been caused by a rock. I looked up and scanned the water, but all I saw were concentric rings emanating from a spot about fifteen feet from shore.
Then, suddenly a large head emerged not far from that spot – big eyes staring into mine.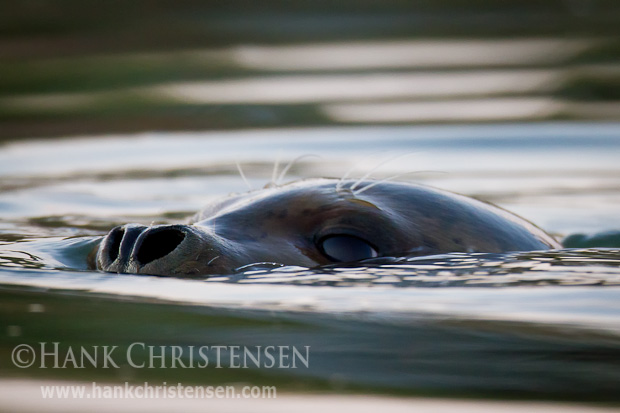 I was surprised to see a harbor seal pop up and investigate me. We sat there for a while, just looking at each other as the sun set and everything fell silent. He obliged while I swung my camera around to photograph him. Then he submerged and over the next ten or fifteen minutes, he appeared at various distances, each time looking in my direction.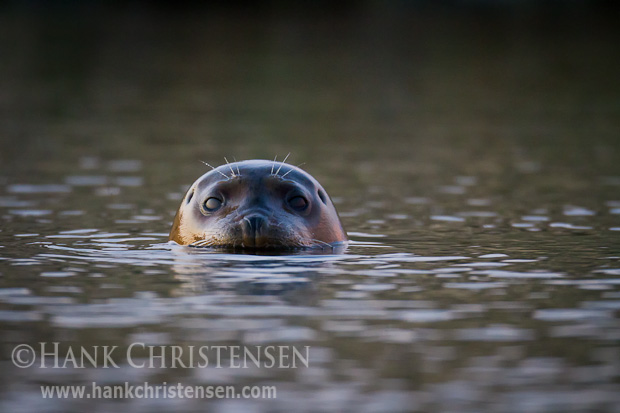 Afterward, I learned that he was an off and on regular in this neighborhood. Apparently he got through one or more water control gates that lead out into the bay. Either he is very smart and can return to these channels at will, or he is stuck here, fishing the shallow channels. Whatever the case, he seems to be thriving. I have seen him since on several other occasions (assuming it is the same harbor seal of course). The next time I see a large mysterious shadow passing just below the surface of the water, I'll know who it is.