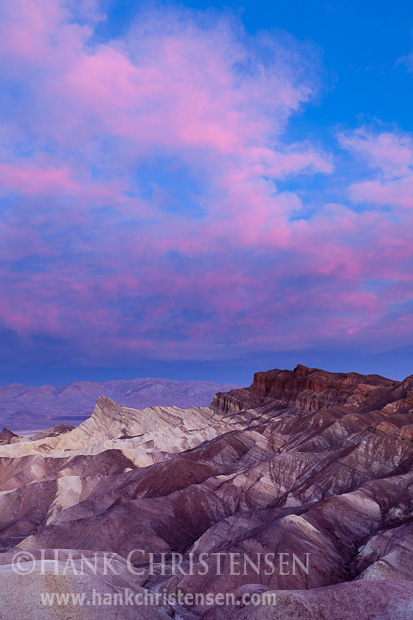 During my recent visit to Death Valley National Park, one morning was spent at Zabriskie Point, a popular roadside overlook filled with tourists. Usually, I try to avoid these places, but it was my first visit to the park, and as much as I hate to admit it, these roadside tourist zoos were put there for a good reason. They offer amazing views! So, it was time to buck up and stand elbow to elbow with every other photographer in the park that morning.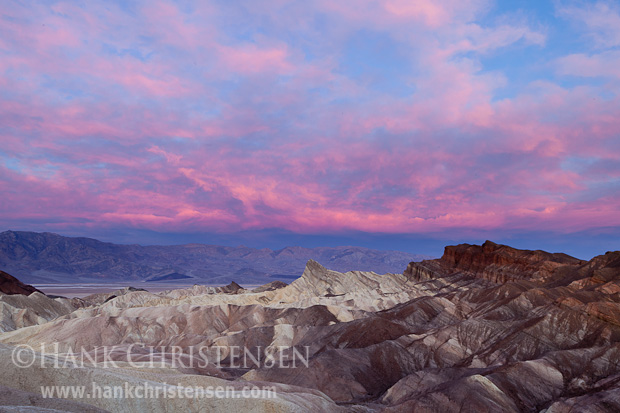 No one there that morning was disappointed. As the sun rose behind us, the sky to the west exploded with light. Unearthly pink hues skipped across the bottom of the clouds, topping the canyon of ribboned stone below with a surreal canopy. A hundred clicks echoed off the walls of the valley before us.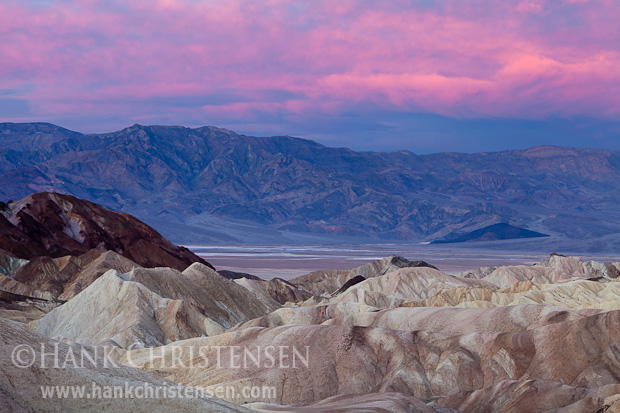 It was on. I felt myself move into the space between consciousness and dreaming, where my creative mind took control and the technical operations of my camera faded from thought. Landscape, portrait, panorama, zoom in, pull out. My fingers flew over the controls as my mind prepared the next shot. In an instant, it was over and all around me came a collective sigh of relief. The race to capture first light was over – time to have a brief pause before the sun started peaking over the eastern hills.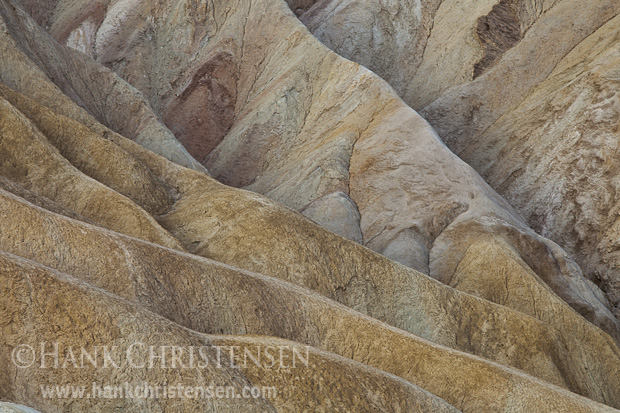 Soon people were packing up to leave. I took this opportunity to capture some of the details of the rippled rock below. It was still in shade, but with so much light bouncing off the bright walls of the canyon, all the shadows were full and rich in detail.
Before long I was packing up as well. The streams of outgoing photographers were replaced with point-and-shoot tourists, fresh after a morning breakfast. I knew that seeking originality from Zabriskie Point was likely a lost cause, but it was hard not to be inspired by such a light show. I left with a huge smile on my face, thankful for the unending gift of nature.