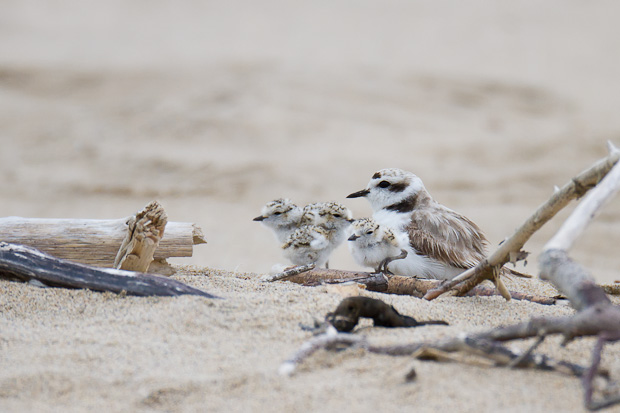 Recently I had the opportunity to photograph a new snowy plover family nesting along the Pacific side of the San Francisco peninsula. Snowy plovers nest up and down the coast of the US in open sand. Well-known nesting grounds are often closed to the public during sensitive nesting periods, but this family managed to survive on a public, widely-used beach.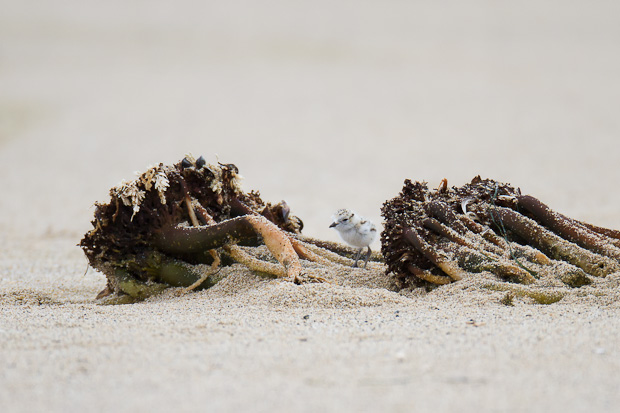 Capturing this vulnerable family on camera was a delicate operation. I had to be very careful not to get too close or spend too much time in contact with the family, or risk stressing out the mother or the chicks and causing irreparable harm to them. I paid close attention to the mother, looking for signs of stress or protective behavior.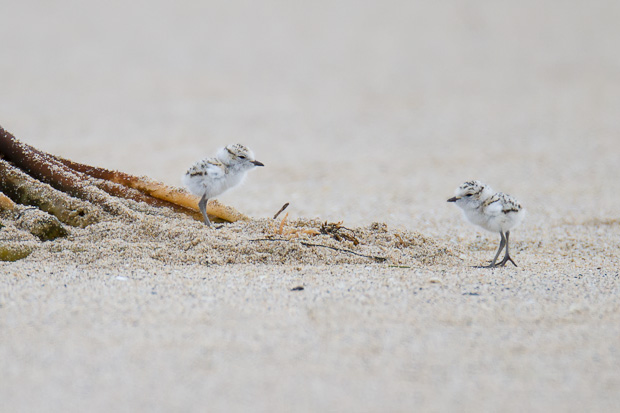 I had been looking for an opportunity to photograph snowy plover chicks for over two years. At that time I found and photographed a nesting plover, but never was able to make it back for the hatchlings. The first thing I realized when I found these ones were how quickly they moved! They would each run at a full out sprint in opposite directions. I loved watching their antics and they poked around towering driftwood or climbed mountainous piles of foot-tall seaweed – quite an effort for their inch-tall frames.
Soon however, they found their way back to mom, and attempted to squeeze themselves underneath her protective tent of feathers.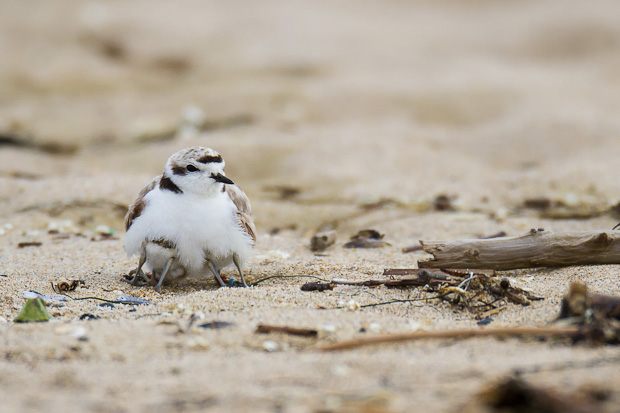 Here the mother already has one chick nestled in her feathers, while the remaining two siblings try to push their way in.
I limited my time with them to only 10 minutes, and made sure to keep my distance. I wanted to make sure the little ones were spending their precious energy foraging for food instead of running from a giant with a camera!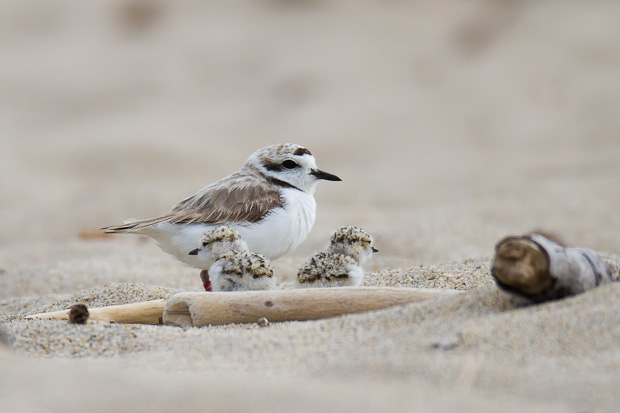 It was great to see life thriving, especially outside of protected areas. It seems at least this one family was able to adapt to their environment and raise three chicks on a busy beach.