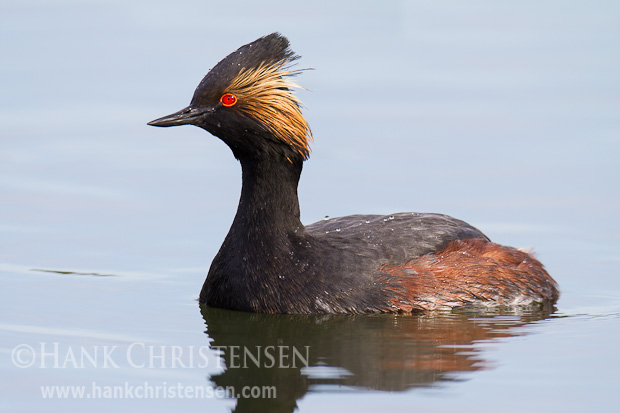 Lately I've been going through my backlog of unprocessed photos, and I happened upon a collection I took one day at Shoreline Lake in Mountain View. A theme of "grebes" jumped out at me right away, as I had captured on camera four of the five common grebe species in the SF Bay Area, within just a few hundred yards of each other, and all in their breeding plumage.
First up were the beautiful eared grebe (above) and the horned grebe (below). At the peak of their breeding plumage, they are quite easy to differentiate, but in their winter colors, it takes a sharp eye to tell the species apart.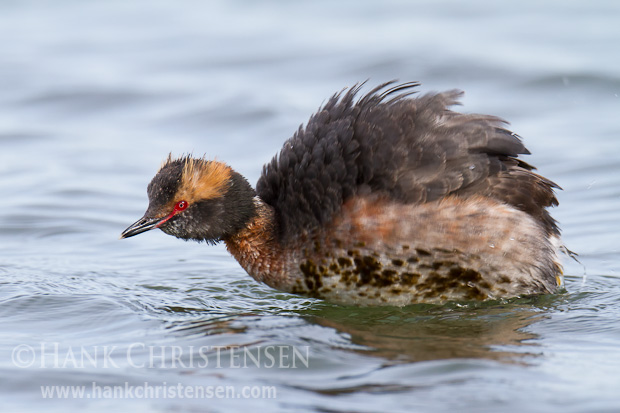 As usual, the eared grebes greatly outnumbered the horned grebes, but both species were mingling and fishing together quite happily.
Closer to shore in a sheltered corner of the lake were several pied-billed grebes. While the eared and horned grebes usually migrate north to breed and raise young, many pied-billed grebes raise their chicks in the Bay Area. When they enter their breeding colors, they gain a thick black band around their bill. In the winter, the bill is a solid bone white color.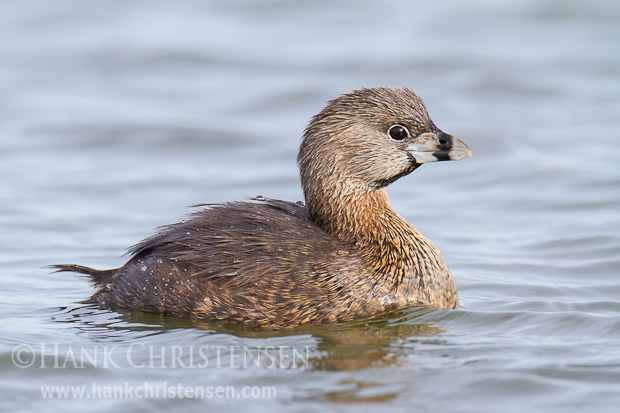 Finally, a clark's grebe made a brief appearance in the lake, most of which seemed to be under water. Clark's grebes look similar to the region's last common grebe, the western grebe. Clark's grebes also migrate north to mate, however a persistent couple has been trying to raise young over the last few years in another location within Shoreline Park. So far, they have been unsuccessful, with either no chick hatching at all, or the newly hatched young dying within days. A successful nesting would be of great interest to the local birding community, as many have kept watch over this pair's nest over the last couple of years.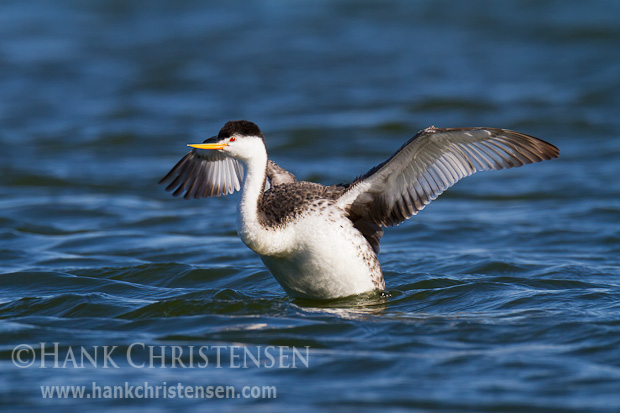 I was happy at the variety of grebes that day, and that I caught some of these species at just the right time: after they had molted into breeding colors but before the left for their journey north.