A few days ago, my friend Jerry Dodrill and I headed out to the Sonoma coast for a little sunset photography. We had mixed targets – we had our landscape gear with us, hopeful for a stunning sunset, but also had our wildlife gear in case that opportunity presented itself. Unfortunately, the weather conditions never materialized for a good sunset – it was clear skies all the way across the Pacific to the western horizon.
However, Jerry knew of a spot that might give us some nesting cormorants along a sea cliff. With that potential in mind, we headed out.
We reached a spot where sheer cliffs dropped into the choppy ocean below. A few cormorants were nesting low on a cliff, and brown pelicans skimmed low and silent over the water in fighter jet formation. As we moved further along the cliff edge, a large flapping of wings caught my attention. "Raptor," I called out pointing with one hand while the other started preparing my camera and lens for flight photography. As I tracked the object through my lens, I could see a large, flat white face peering at the ground. Barn owl. Soon, more objects took to the sky, and we counted at least five barn owls hunting in the late evening light.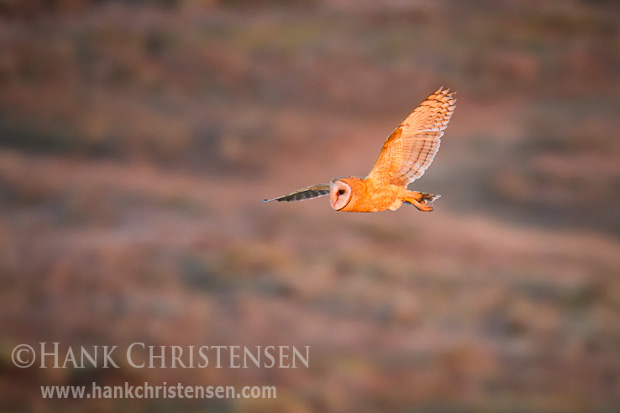 With the sun setting behind us, it acted as a sort of spot light, turning the owls bright orange against a darker field, now fully in the sun's shadow. This was indeed magical light, and it only lasted a few moments. Soon the sun set behind the western horizon, and while the owls became more active, it was becoming difficult to track them in the waning light.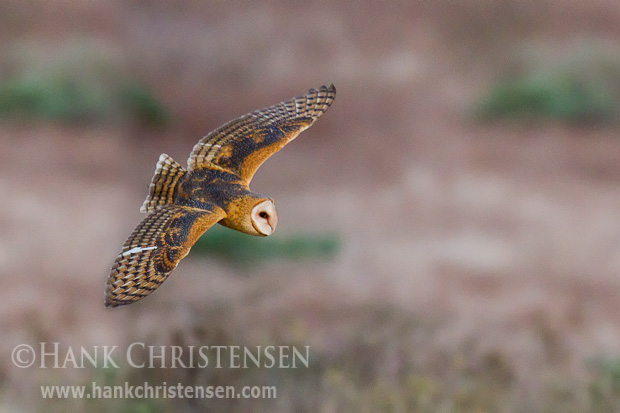 We continued to shoot until it got too dark to produce any kind of salvageable results. As it was, I was impressed at the performance of the higher ISOs that I normally never use. With a little noise reduction in post processing, the images still retained quite a bit of detail.
As we packed up, I was once again reminded of one of the most important lessons of outdoor photography – get outside! Only if you don't go out at all will you be guaranteed zero results.