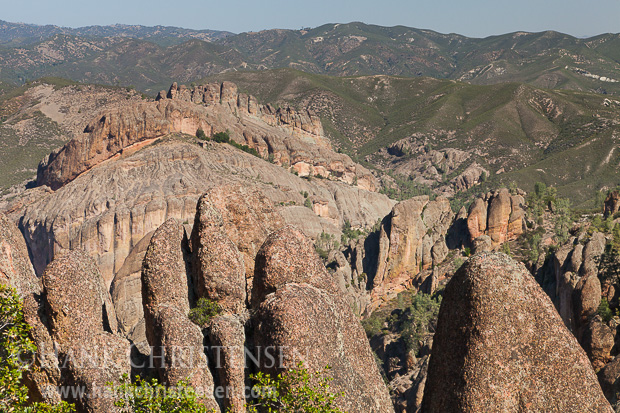 Recently I made my way down to the newly minted Pinnacles National Park, California's ninth. Legislation to make Pinnacles National Monument a national park passed the United States Senate on December 30, 2012. Located just southeast of Hollister, it is an easy day trip from the San Francisco Bay Area.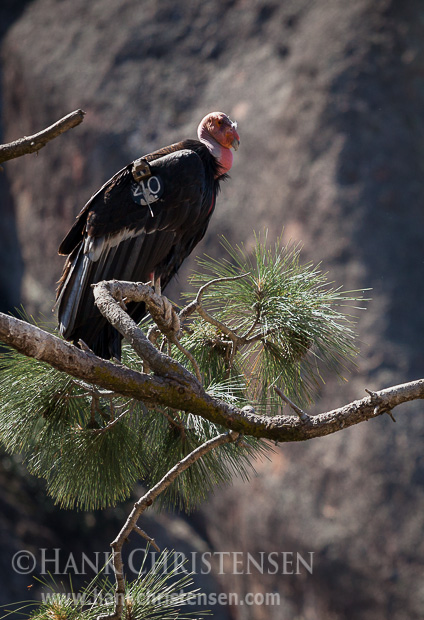 This area is known for being a possible location to spot the rare and endangered California Condor. At present, there are only 226 total California Condors in the wild. The species was nearly decimated in the 60s and 70s with the introduction of DDT into the environment. In fact, in 1987, there were only 22 condors left in the world, all of them in captivity. I was amazingly lucky to see one perched close to a trail, offering point blank views for several minutes.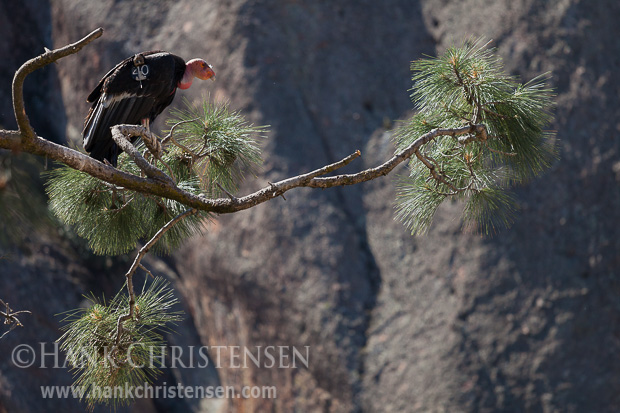 Unfortunately, I was in the middle of a 5 mile hike with some serious elevation, which meant carrying my big lens wasn't appropriate. I had a full frame camera, with a 70-200mm lens attached. Luckily, I was helped by both the close proximity of the bird, and its sheer size. They have a wingspan of up to 10 feet, giving them the largest wingspan of any North American bird. Some of the larger specimens have weighed in at 31 pounds.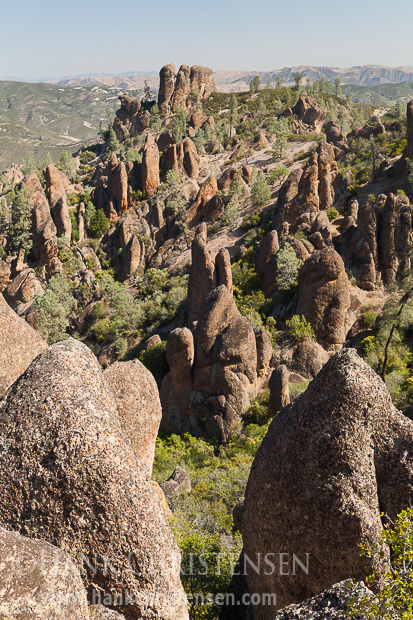 As far as national parks go, Pinnacles is very small. However, it contains some important and interesting geological history. The Pinnacles are part of the Neenach Volcano which erupted 23 million years ago near present-day Lancaster, California. The movement of the Pacific Plate along the San Andreas Fault split a section of rock off from the main body of the volcano and moved it 195 miles to the northwest.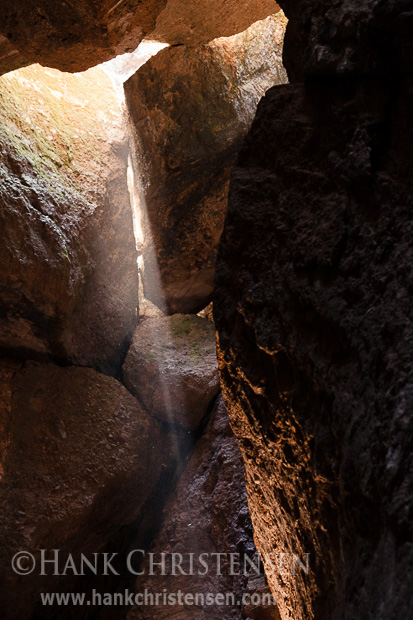 The park is home to several talus caves, which are home to at least 13 different species of bat. Trails are built through the caves and can be explored by flashlight.
It would probably take two full days to explore the highlights of this park (and by explore, I mean including several lengthy hikes to hit some of the peaks). Spring seems like a great time of year – try to catch the wildflowers in bloom. Summer would likely be too hot, easily reaching over 100 degrees. It will be interesting to see if visitation increases due to its new "promoted" status from a monument to a park.