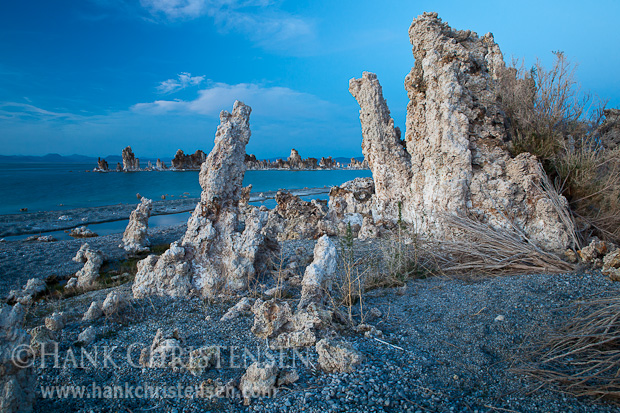 One of my favorite times of day to shoot is either just before sunrise or just after sunset. The sky casts the entire scene in deep blues and purple hues, and the light becomes very soft. It is actually a great time to shoot because all harsh contrast is removed, and the photo captures all the details in the shadows.
The photo above was taken about 45 minutes after sunset, just after the typical "magic hour" light had left the sky. For post-sunset photography, it helps to scout your intended shots earlier in the day, as it can quickly get quite dark, and it is harder to compose the photograph. There is only about half an hour with this type of light before it becomes night photography.
Additional benefits include lack of crowds (even most photographers leave after the sunset light goes away), and (usually) any wind will die down, allowing for reflections and keeping grass and plants from moving in those long exposures. Here it is helpful to have an intervalometer to help time really long exposures, as most cameras stop their auto exposure shutter timings at 30 seconds. A stopwatch can also work in a pinch, but that can become more fiddly, especially in the waning light.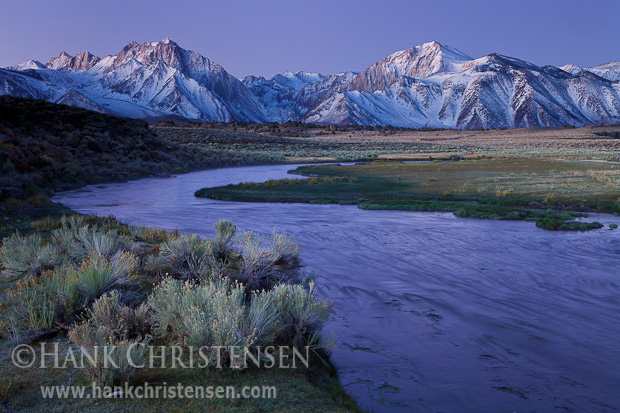 This photo was taken at the other end of the day, about a half hour before sunrise. Again, there is little contrast difference between the foreground and the distant mountains due to the soft, even light. I had been to this location before, and had pre-visualized this shot in this kind of light. This helped me greatly in knowing where to go and how I wanted to compose this shot, so that I didn't have to wander around in the dark (and cold!) of the early morning. I find it also helps with my early morning motivation to know exactly what I want to accomplish. Without a clear plan, it is far too easy to glance out the window and then roll over and go back to sleep!