My main photography page just got a brand new look and feel. It now maximizes the space to display portfolio photos and has a responsive design geared toward mobile devices.
Features:
Responsive design to work with any screen size or aspect ratio – try it out on your mobile devices
All new portfolio area and full screen mode. The images are now larger than ever
Integrated blog – read the blog directly from my main site, or click on any entry to see the complete blog (comments, slideshow, etc)
New clean and simple navigation
Links directly to my Google+ and Facebook pages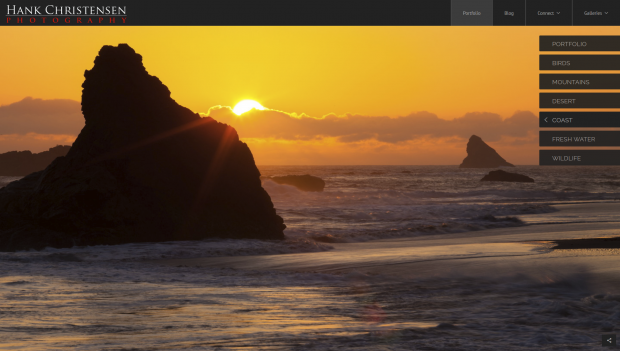 Come check it out and take it for a spin. I'd love to know what you think, if you have any feedback, or suggestions for improvements! Write a comment below, or drop me a note.