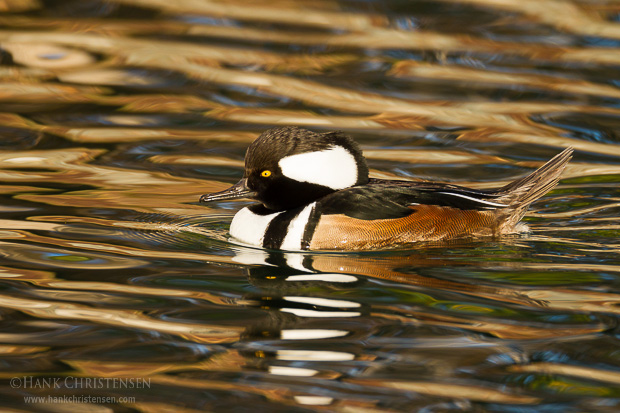 No, this is not a Gap or Old Navy ad – I'm talking about Hooded Mergansers in colorful fall color reflections! Hooded Mergansers are one of my all time favorite ducks (and those who know me know how much I love ducks!) I photographed this mating pair recently as they swam through a narrow channel bordered by deciduous trees, their leaves turning red and gold.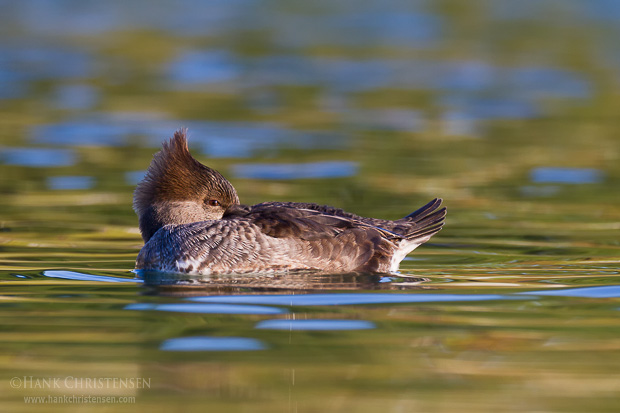 One difficulty photographing in this kind of light is making sure the main subject (the ducks) and the surroundings (water reflections) are well balanced in brightness. Especially difficult with Hooded Mergansers is the male's bright white head feathers contrasting with its black face. Trying to capture details in the black feathers while holding detail in the white takes not only the perfect exposure, but also the right amount of front lighting. This is one species that doesn't do well in backlighting.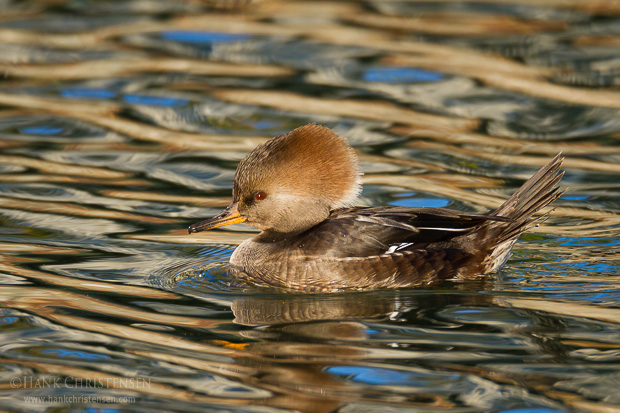 As usual, I tried to photograph at a very small angle of declination to the water surface. However in this particular channel, the slope to the water is very steep, and impossible to place the lens only inches above the waterline, which is my preference. (And no, I didn't want to climb into the water!) Therefore, I had to raise the rig high enough so that I could sit behind it and see through the viewfinder. It is times like these that I think about getting a right angle viewer for my camera. That would allow be to sit above my camera on a slope, instead of behind it, bringing the lens closer to the level of the water.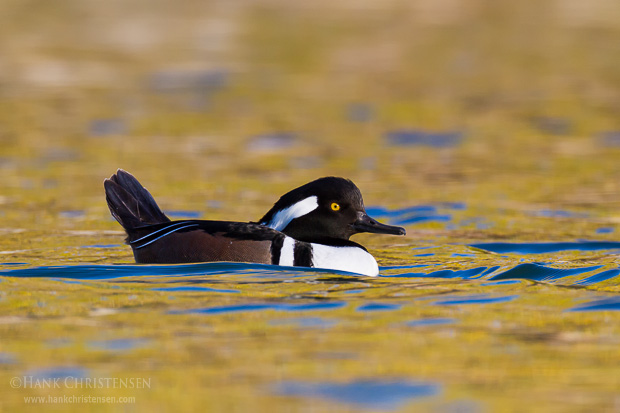 At any angle, and in almost any light, these are beautiful birds. For more photos, be sure to check out an older merganser post.