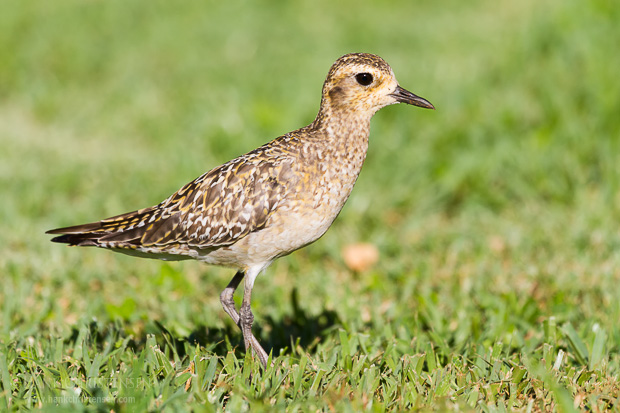 One bird I was surprised to see on my recent trip to Hawaii was the Pacific Golden Plover. I wasn't so much surprised to see it on the island of Kauai as I was to see it so far away from shore or a wetland. Many were dispersed throughout a residential suburb, happily feeding from manicured lawns and landscaping. Apparently these birds had adapted to a new environment that lent itself to plentiful food.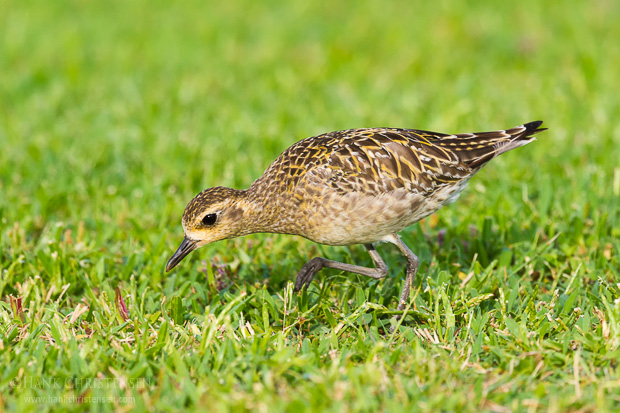 This plover can also be seen on the western coast of the US, but not in such numbers as I saw on the island. Adults can develop a beautiful golden brown accent to their feather pattern.
In order to get intimate closeup shots with a 400mm lens, I found myself sitting low to the ground and waiting for the birds to get comfortable with my presence. When one would start to move away from me, I had to fight the urge to creep after it, and sure enough, most of the time it would wander back to within shooting distance. However, these guys were definitely more skittish than the Red-crested Cardinals.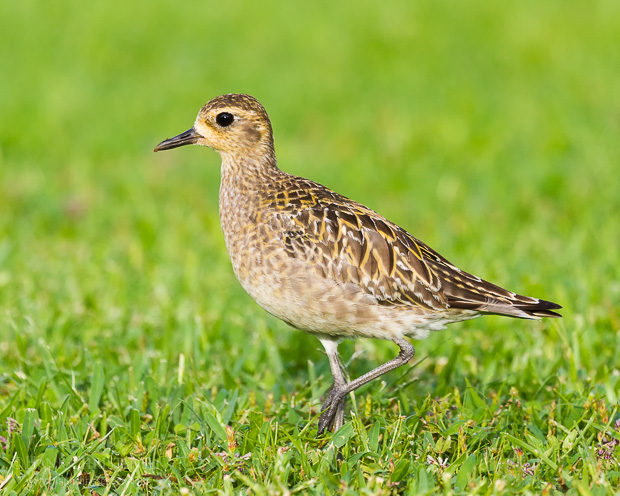 Another lesson in patience and another species down for a trip which would eventually present many new species to photograph.