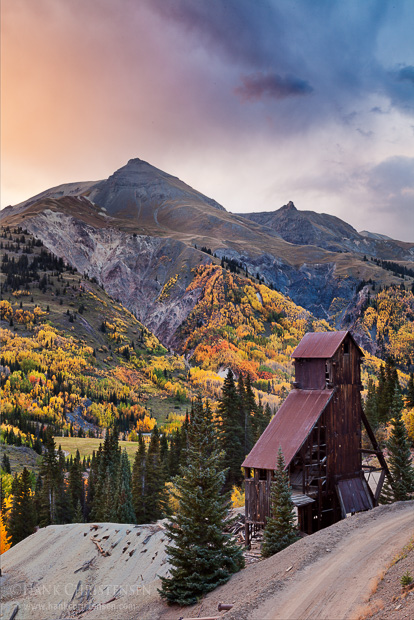 Last month, I took a great trip out to Colorado to shoot fall colors in the Rockies with some friends. One of my favorite locations to visit (we went back several times because the area had so much to offer) was the Yankee Girl Silver Mine, south of the town of Ouray. Nestled in the San Juan Mountains, Yankee Girl was operational until the early 1900s. In the late 1800s, the mine was one of the most profitable mines in the history of silver mining in the United States. At its height, Yankee Girl produced 10 tons of ore on a daily basis, some of which was carted out by 75 mules every day.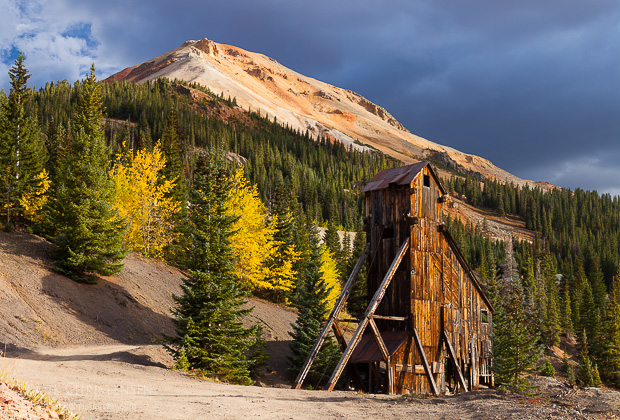 A dirt road winds up into the mining area from the highway, which is comprised of several sites, all of which are in various stages of decay. While these abandoned buildings are interesting enough to explore and photograph, being surrounded by intense fall color foliage added an extra layer of interest to the photos.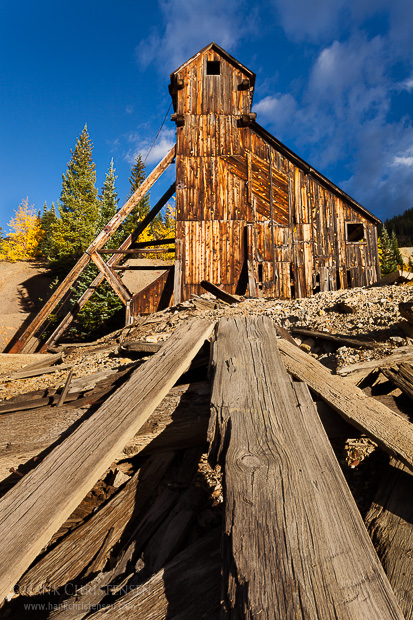 When covering an area photographically, it is important to look at a subject from many angles and to incorporate elements that help the viewer understand what the scene was like. Here I used old weathered boards to lead the viewer's eye up into the frame, showcasing the main building. I'm sure if I spent an afternoon roaming the hill on which the mine buildings were perches, I could find many more such elements (old rusted pipes, mined rocks, etc) to incorporate into interesting compositions.

Here is one of the smaller buildings in the mining complex. While not as attractive as the main building, it was perched on the edge of a hill with a magnificent color display on the opposite slope. I stitched multiple frames together to create a large resolution panorama.
Stay tuned for more posts based on photos from this trip.