When arriving at a new location to photograph, it is easy to get over-excited, and like a moth to a flame, focus all attention directly on the obvious composition. This is easy to do when shooting a grand vista, and more than once I've gotten so caught up in this one shot, that only later do I realize that I've missed many other great photos that could have been captured there.
On a recent trip to Colorado, I kept this top of mind as I shot a valley filled with beautiful aspen. I made sure to look for many different photos to be made within the scene. This is a good example of thinking of different ways to capture a scene, because I didn't even move the tripod – here are six different shots taken from the same spot.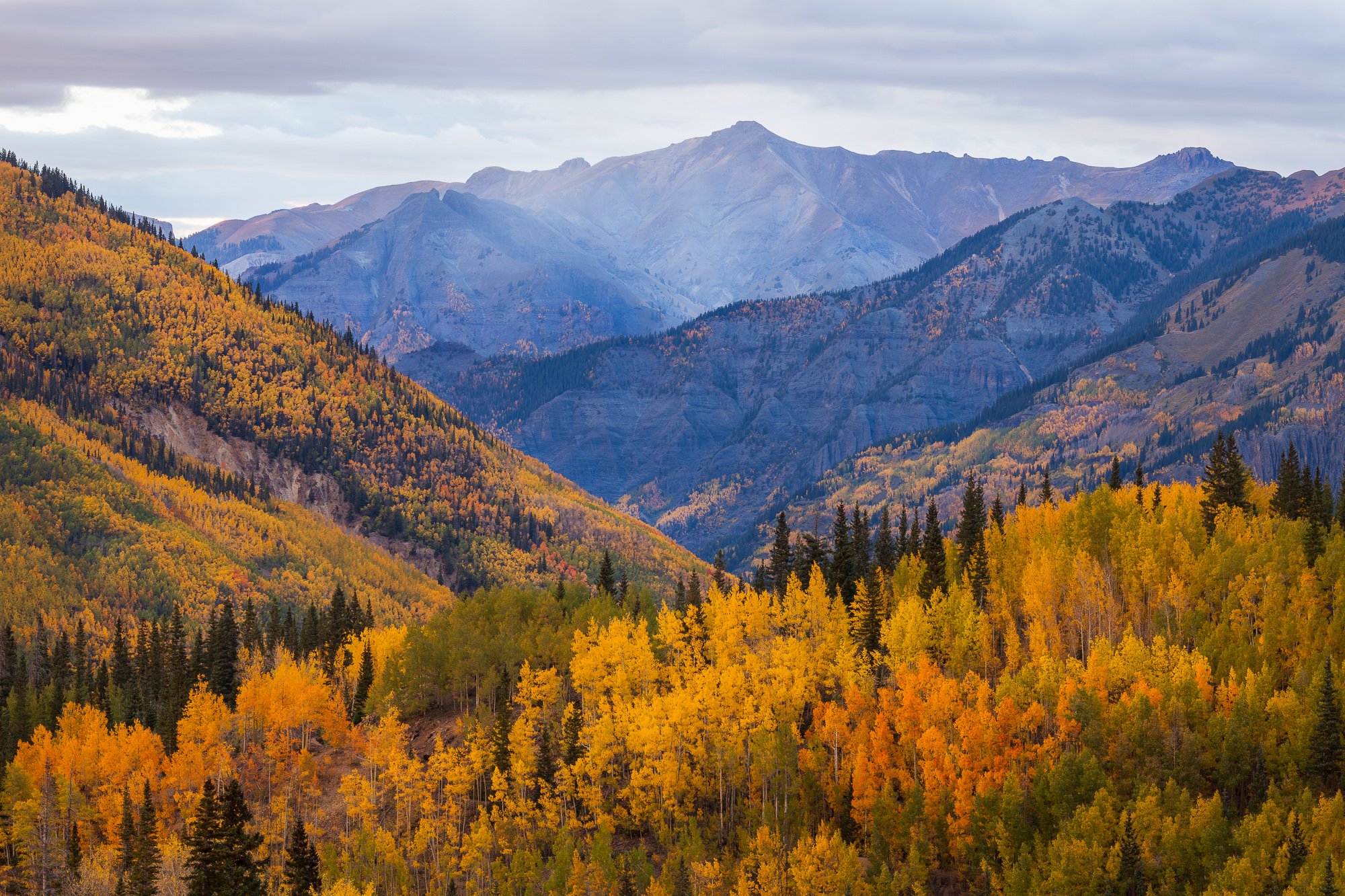 I started with the "obvious" grand vista shot. Situated on a bluff overlooking this valley, I shot down the valley at the mountain capping it off. Of course, waiting for just the right moment is also important, and here I captured a ray of light that broke through the clouds for a moment, illuminating the peak.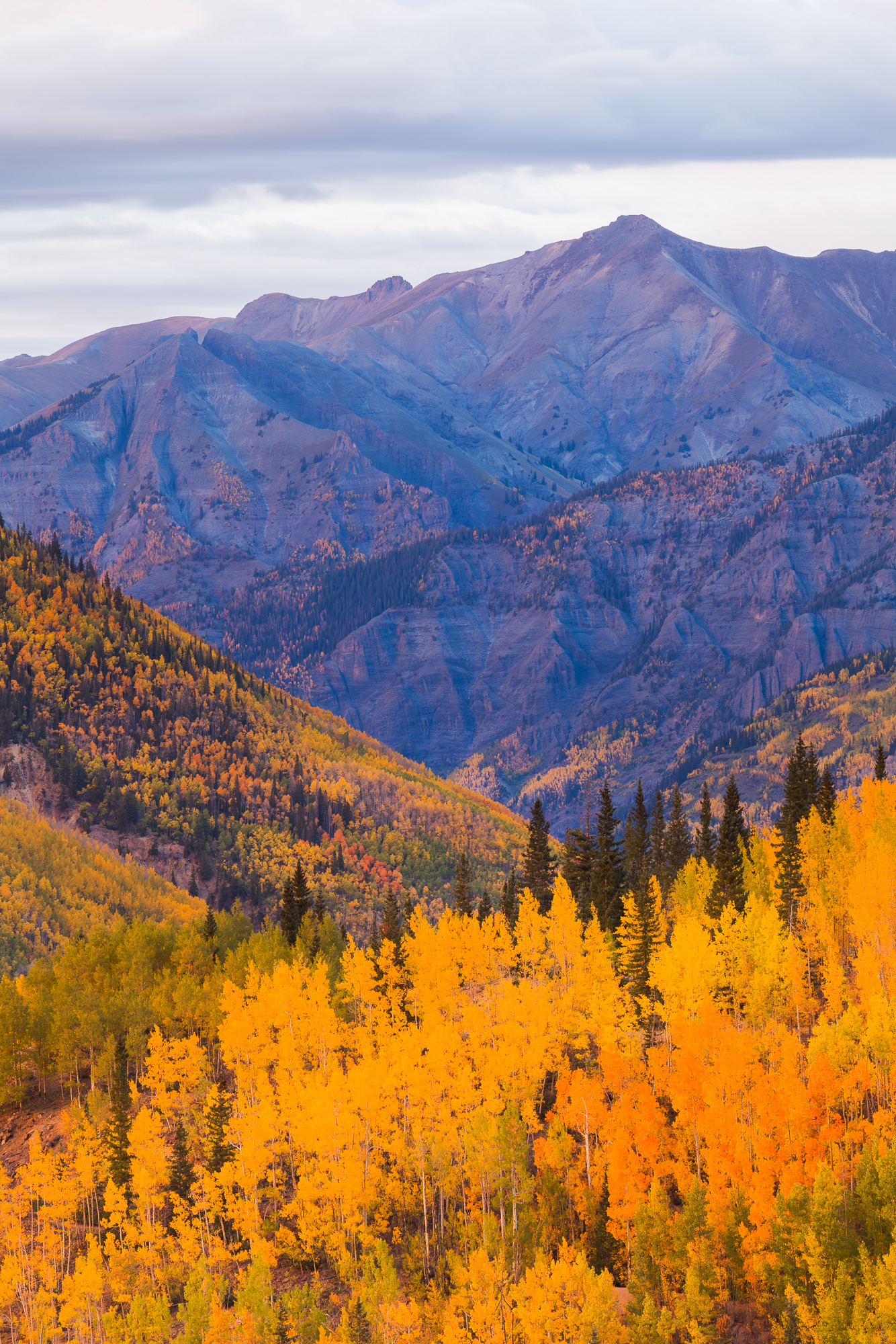 My next shot was essentially the same shot, but in a vertical orientation. When the landscape allows for it, I always try to capture both vertical and horizontal shots, offering variety for my stock collection.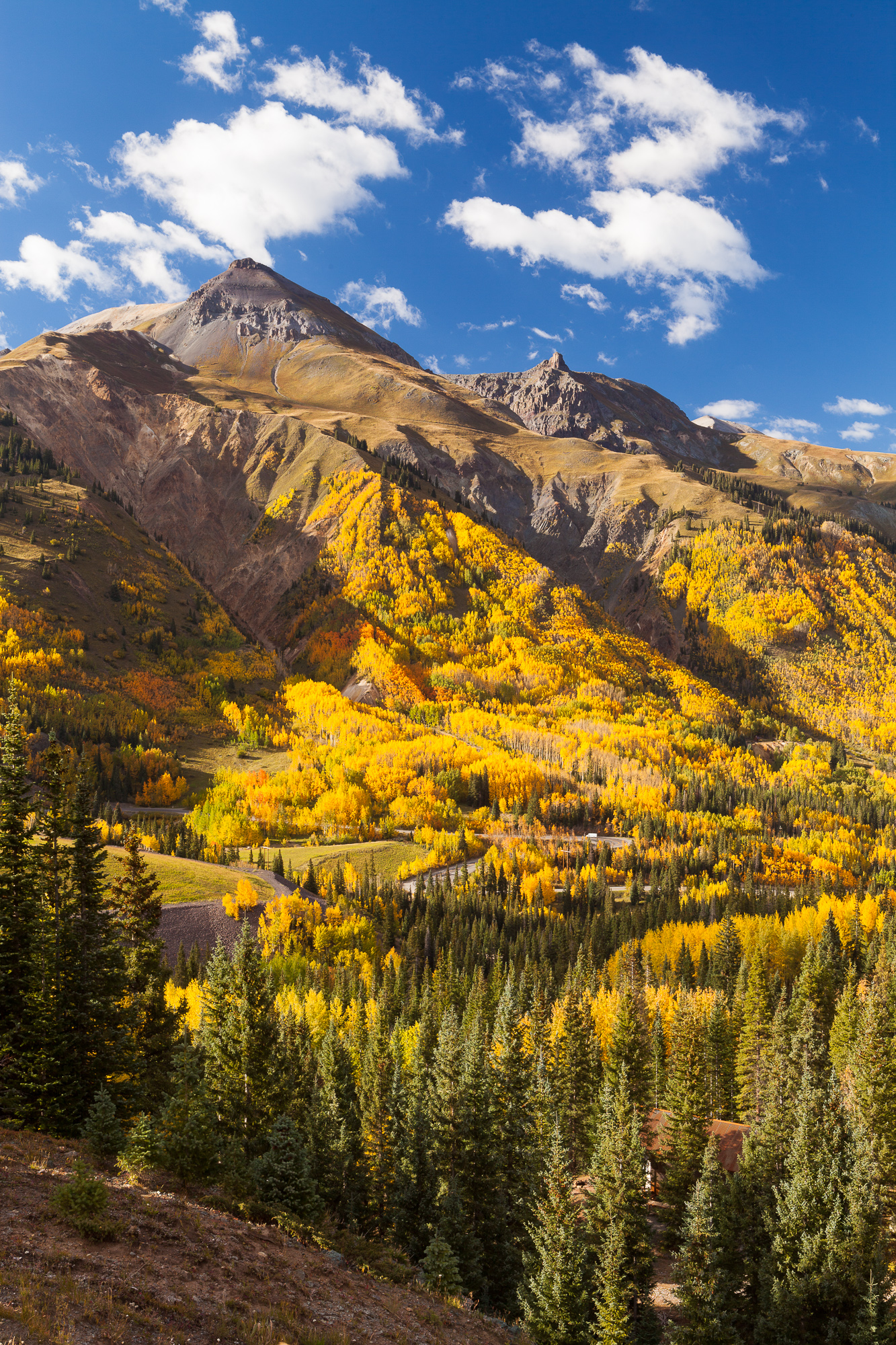 Turning to my left, I shot another vertical, this time of Hayden Mountain. The groves of aspen climbing up its lower slopes were ablaze in fall color glory.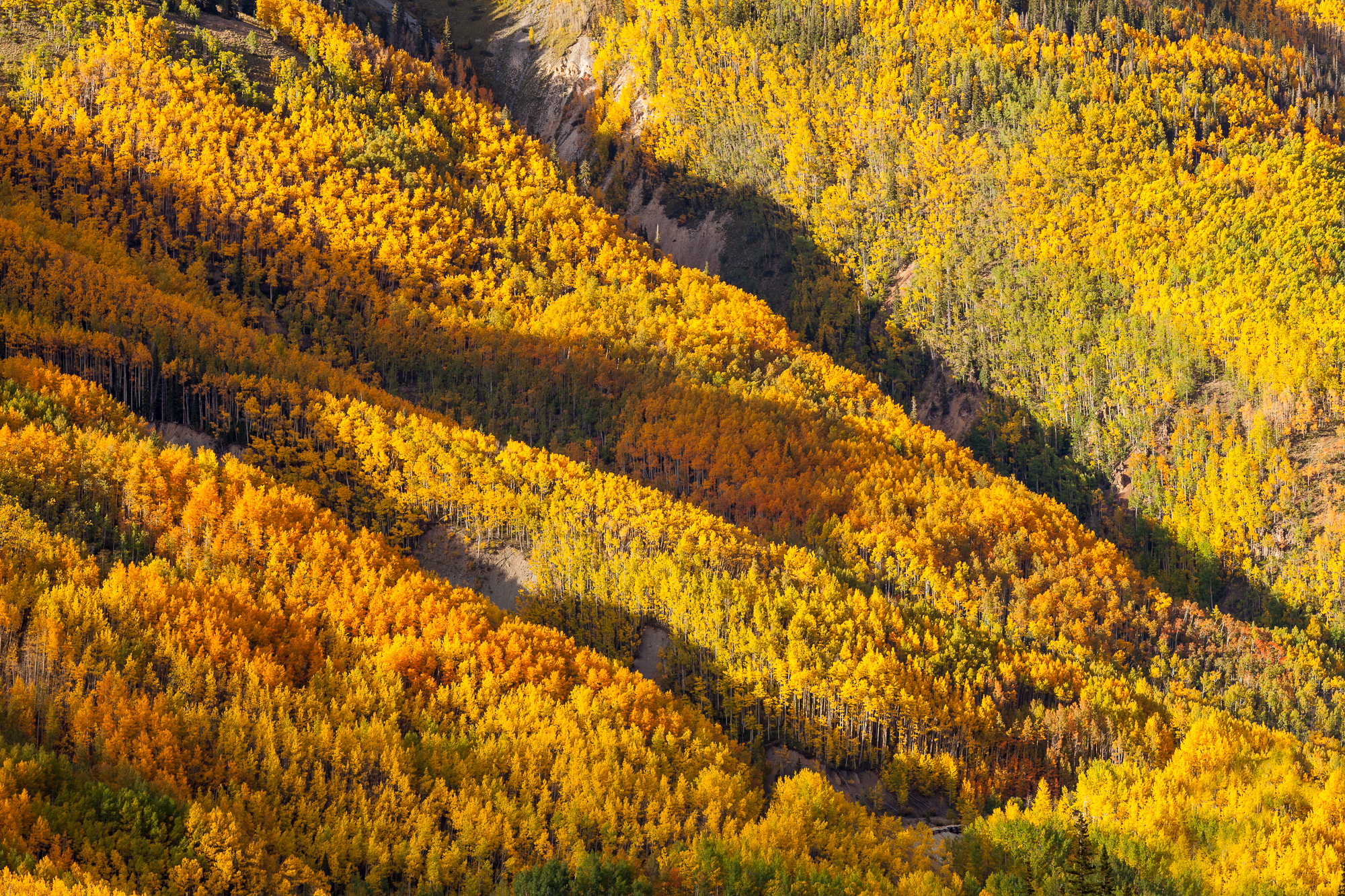 Now it was time to switch to a telephoto lens (in this case my 70-200mm) and focus on abstracted swatches of fall color.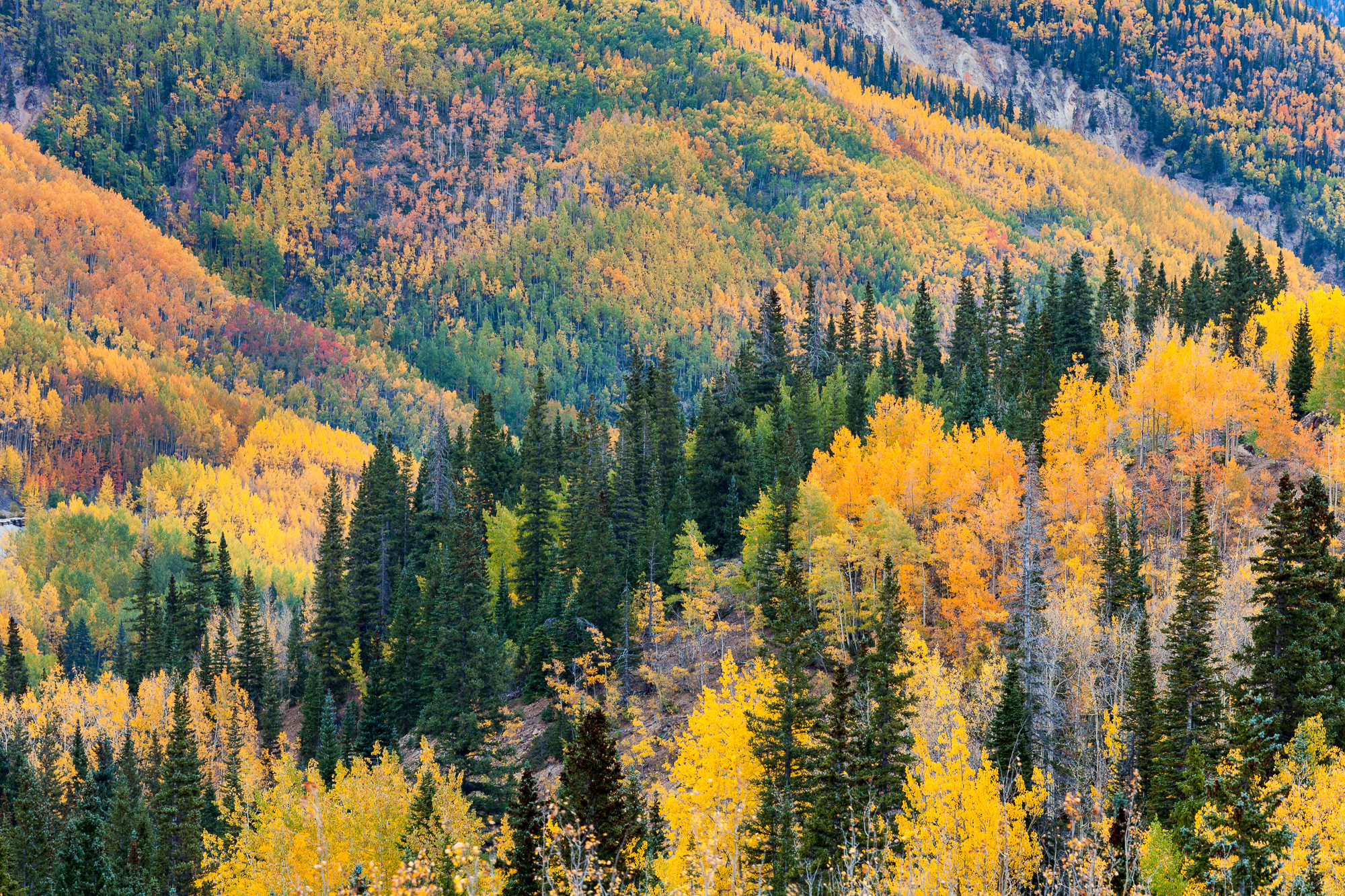 Telephoto lenses are great for carving out smaller sections of a landscape. If the landscape holds enough detail interest, there are likely many different photographs to make from a single scene. Here the collection of colors was changing from spot to spot, providing strong abstract photos, each unique from one another.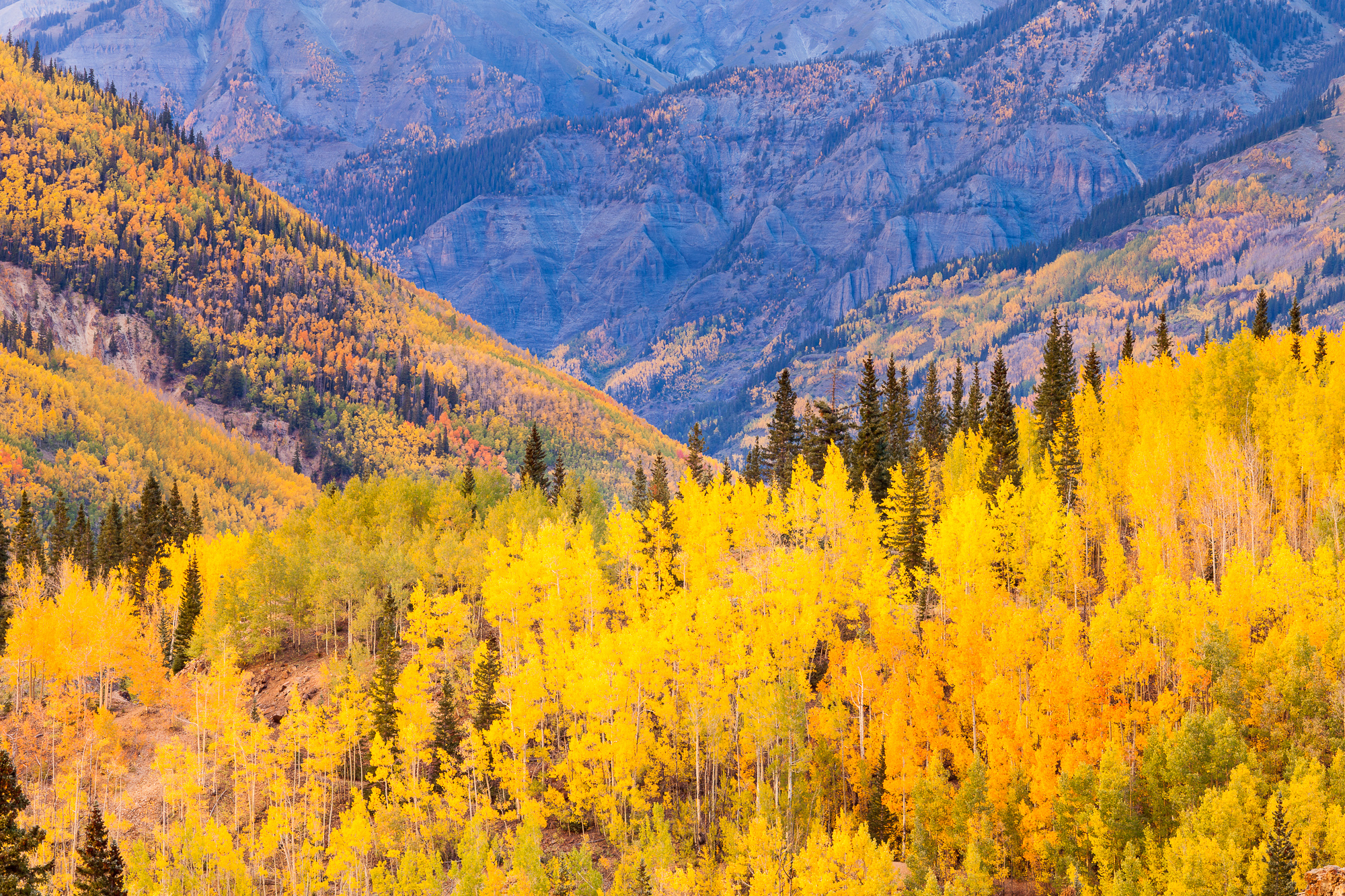 Finally, I made a shot similar to my first, but this time leaving out the sky and mountain top. Using the telephoto I created a photo that was more about the variety of color (the warm colors of the forest contrasting with the cool blues of the base of the mountain) than it was about a mountain scenic.
I tried a variety of other shots from this spot (panoramas, cloudscapes, etc), some more successful than others. But by the time I left, I felt I covered the area pretty thoroughly photographically.