Recently I uncovered a couple of unprocessed photographs in my collection that I took in Death Valley National Park several years ago. These were sitting in my "reject" pile, but upon a second look, I thought each photo had its own merit. When I looked at these two images a little more closely, I began to feel a very different mood with each.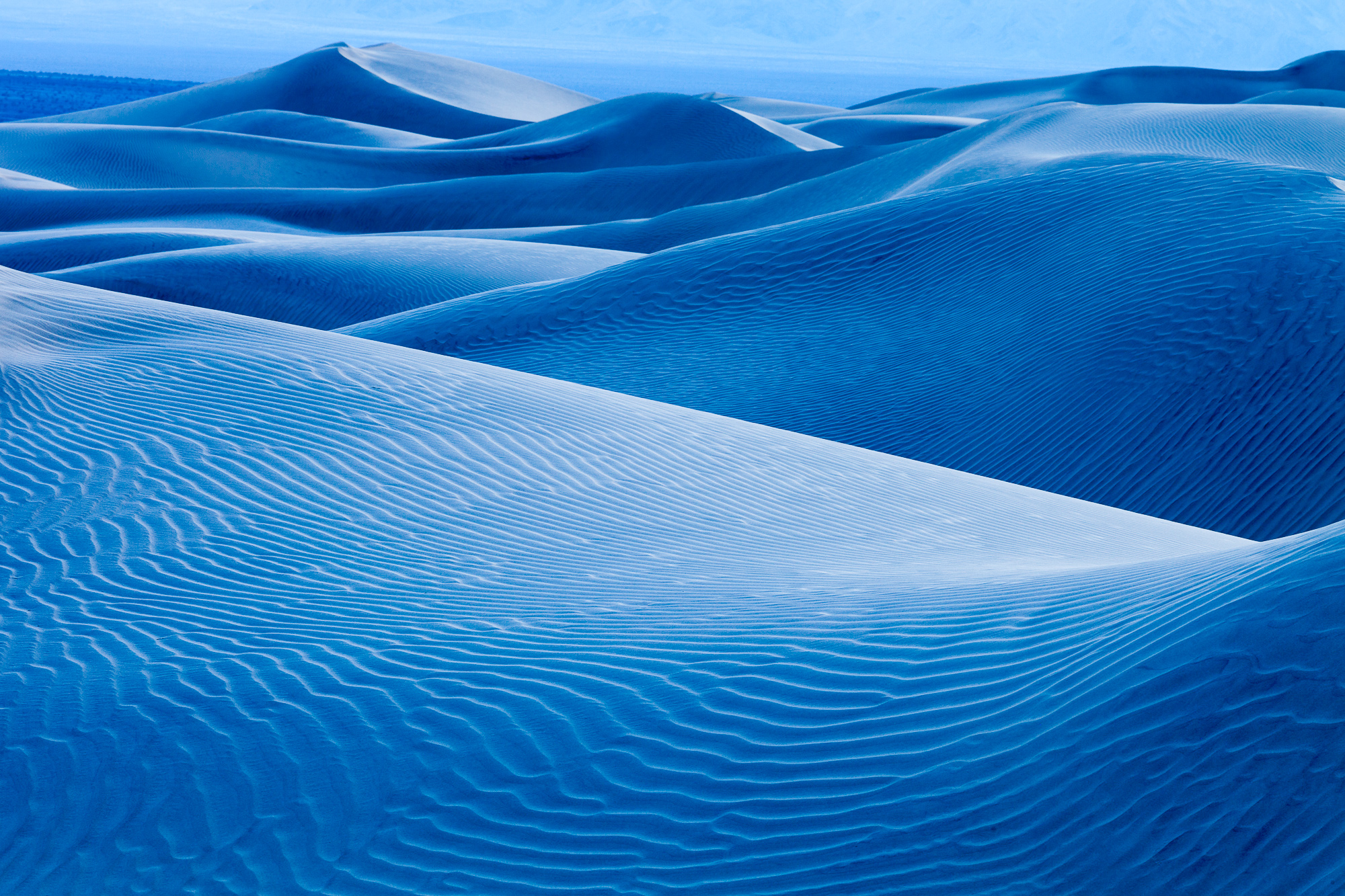 What struck me with the first photo were the vibrant blue hues that emerged after sunset. Shot in deep twilight, the evening sky was reflected off the light tan sand, creating an amazing blue glow throughout the dune field. In order to accentuate this glow, I increased the contrast of the image overall, and increased the clarity. High contrast helped show off the intricate texture of the foreground dune, showing sharpness in each ripple of sand. Contrast was increased two ways: the first was to set the white and black point of the image. While I didn't use the extreme ends of the histogram, I got pretty close.
The second was to add a contrast s-curve to the image. All adjustments were done in Adobe Lightroom. I kept the white balance pretty close to what the camera chose, increasing it slightly. This gave me a white balance of just over 6000 Kelvins – I was amazed at how blue it still was even after using such a warm color temperature.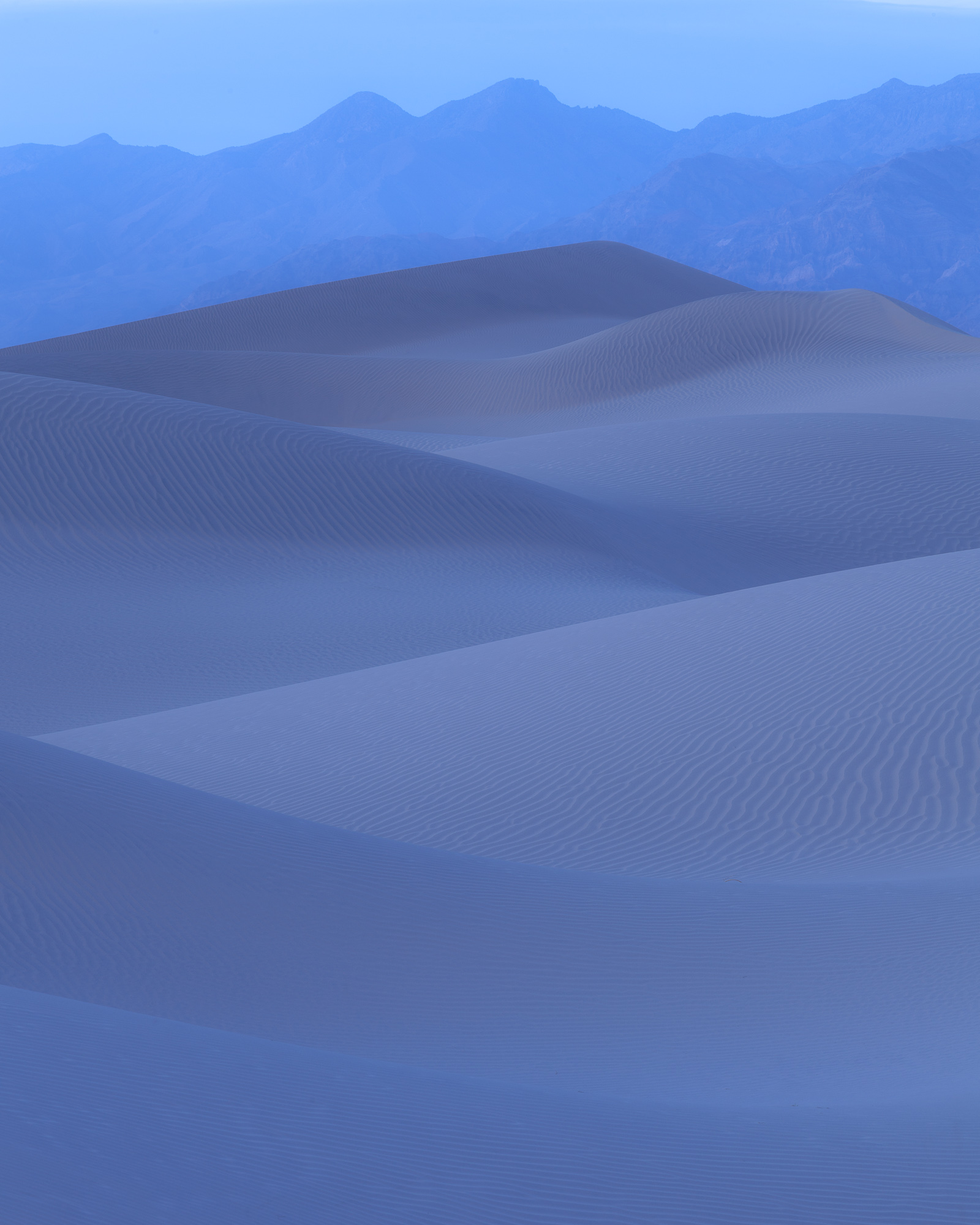 The second image I selected gave me a sense of calm and quietness. In order to accentuate this mood, I kept the contrast very low. I left the white and black points where they were originally, and actually decreased the clarity, giving the dunes a soft, buttery appearance. Because this was more of a graphic image, the low clarity and contrast helped to de-focus attention on the sand texture, and instead allow the dune pattern to abstract, driving the eye up toward the distant mountains.
When making processing decisions, I find it vital to fully understand the message I am trying to convey with each photograph. These moods convey two extremes, even though the images were captured within 20 minutes of each other.