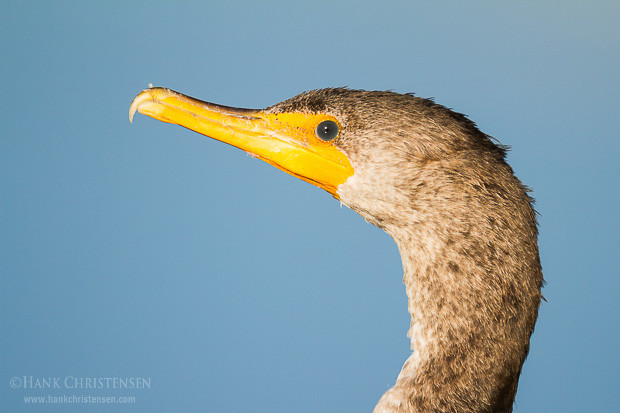 Believe it or not, I have been working on the photo above for the last five years. During that time, I have been heavily into bird photography, particularly around the San Francisco Bay Area. Along with many other water birds, the double-crested cormorant is a frequent visitor. Cormorants are a diving bird, and can swim long distances underwater looking for fish. When they are done eating, they will exit the water and sun themselves on a rock or pier with their wings spread wide. They will stand there frozen for minutes, feathers fanned out to the sun to dry themselves properly.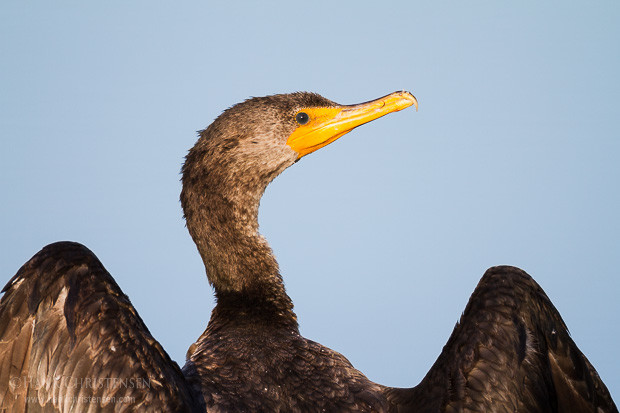 When I first observed this, I told myself that this would be a easy species to get close to in order to get a frame-filling head shot. However, try after try, I failed to get close enough to one of these sun bathing birds to get a tight shot. Finally after many attempts, I managed to get my shot.
I found this cormorant in Redwood Shores, CA, close to my home. It was early morning and he had obviously been for a morning swim (and probably breakfast as well). I spent a very long time creeping up on him, inching my tripod legs forward and shuffling closer behind my rig. After many safety shots, I finally managed to get close enough to fill the frame with a beautiful head shot. My patience was doubly rewarded when he opened his beak (possibly to yawn?)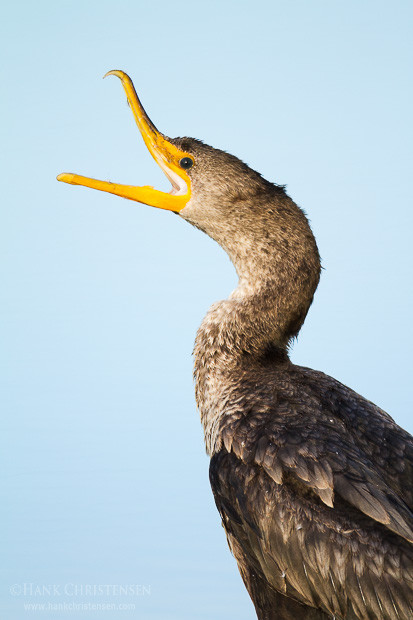 After getting my shots, I quietly backed away so as not to disturb him any further. I was finally satisfied as I had my elusive shot. I'm sure I appreciate this shot much more because of the time and work that went into it, than if I had managed it on my first try.