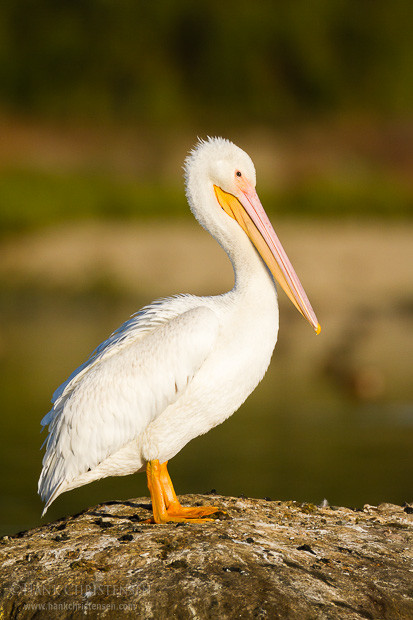 I've featured the American White Pelican in my blog before, and given their beauty and grace, I'll likely feature them again. Of the two pelican species in the Bay Area (the other is the California Brown Pelican), this is by far my favorite. Both regal and elegant, these pelicans create an air of significance with every sighting.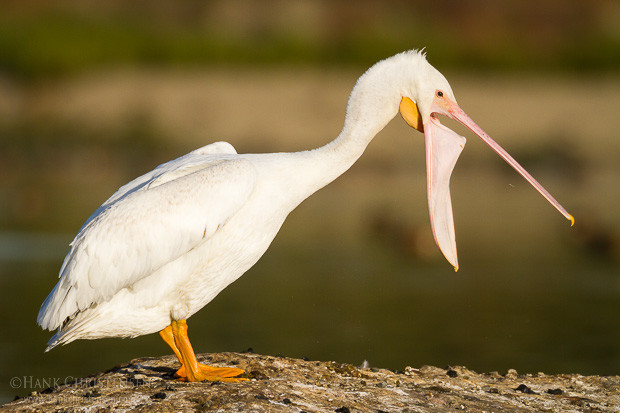 I found one recently on a small island in shallow water, close to my location. These were perfect conditions for portrait shots – the full body standing on ground, the background very distant (so as to create a smooth out of focus area) and devoid of other birds. This allowed for a clean, simple portrait – something I'm often striving for with my bird photography.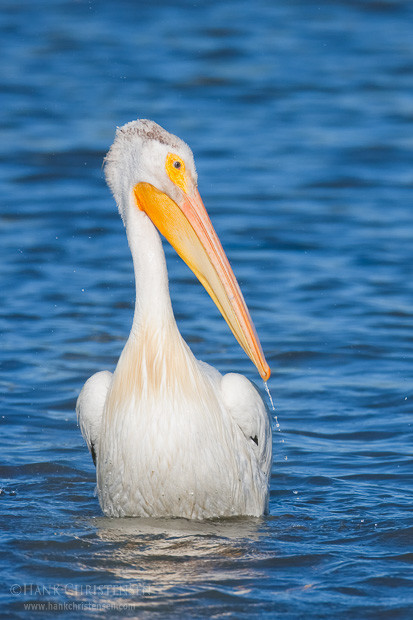 Portraits can be captured on water as well, but when the pelicans are on land, I am usually rewarded with more interesting grooming shots. However, after a pelican dives, you are sometimes lucky enough to see a wild head throw, usually to whip water off of its head feathers.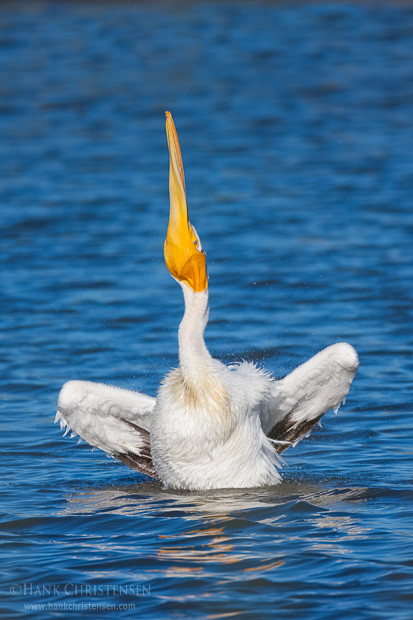 When I think one of these throws in imminent, I make sure I re-frame to include plenty of sky. This way I can capture the entire action at its peak – I've been burned too often with a great head throw, but half the top of the head getting clipped out of frame.
Whenever I'm out doing bird photography, I look for clean portrait opportunities. But when I get one with an American White Pelican, I feel extra lucky.