On a spring trip to Oregon to shoot the coast, my friend Dan and I were met with gray, overcast days, limiting the dynamic light in which I usually enjoy shooting landscapes. Still wanting to get in lots of time behind the camera, and keep exploring the area, we chose to go for some interesting macro opportunities. We heard word of a nearby boat repair yard and headed to Charleston, Oregon to check it out.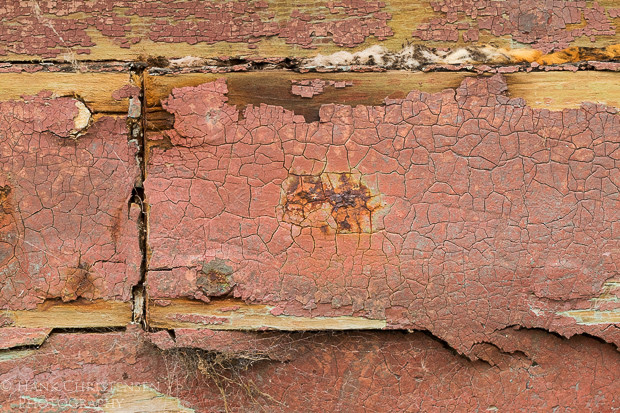 Upon arrival, I was happy to see a wide variety of boats and parts in various stages of repair or lack thereof. There were many textures and subjects to choose from, which I quickly set about exploring with my 100mm macro lens.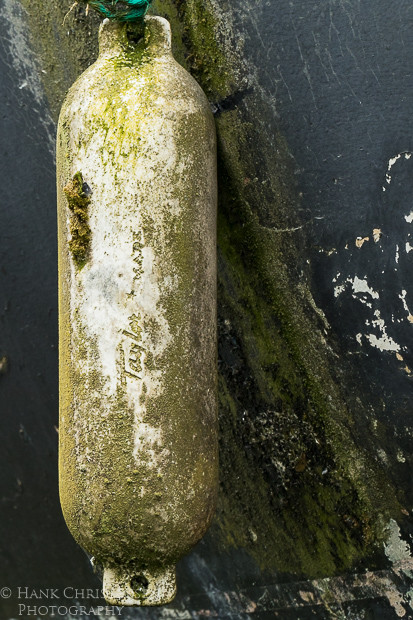 Before pulling out our cameras however, we found someone who works in the yard in order to get permission to shoot. It is important to always be respectful to people you are around, and do your part to represent photographers well. In addition, any time I am shooting on private property, I want to make sure I have permission to be there. The added bonus of asking for permission was that we got plenty of local knowledge of what else was interesting to shoot in the area, and met a really nice guy.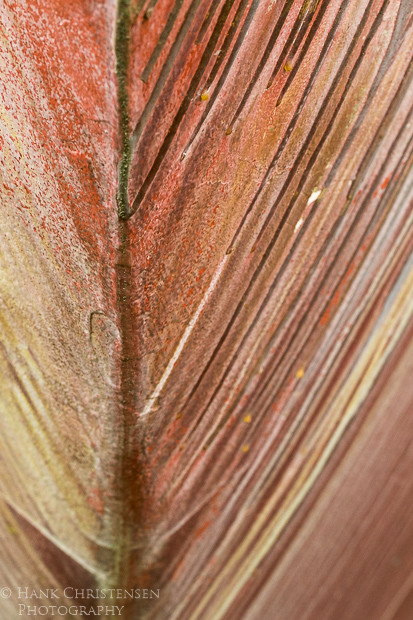 As I made my way through the repair yard, I came across what I found to be the most interesting single item, a Trackson Company logging tractor.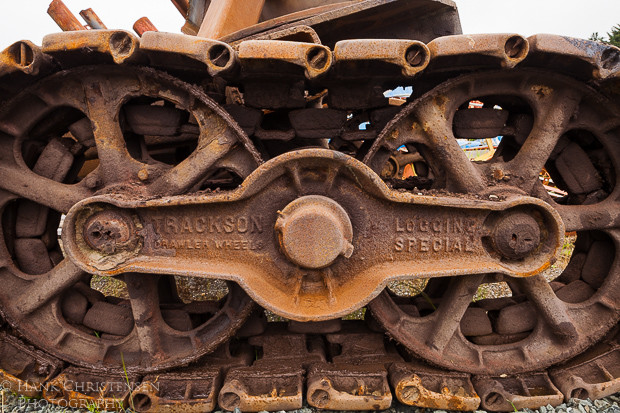 While I couldn't find details on this specific model, Trackson Company was founded in 1922 in Milwaukee Wisconsin. They made a variety of excavators and formed a partnership with Caterpillar. This particular machine was obviously made for the logging industry, and it looked very old and was covered in rust.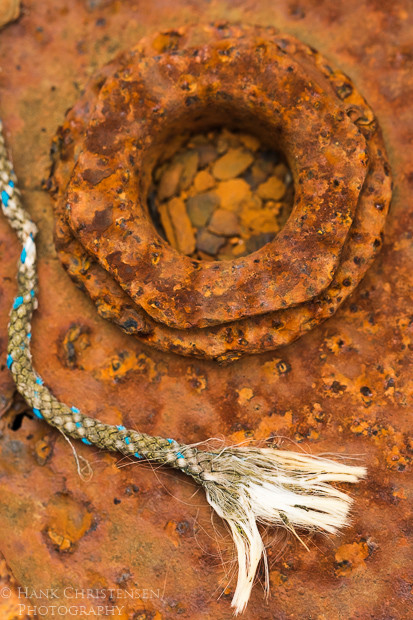 This logging tractor provided many different framing opportunities.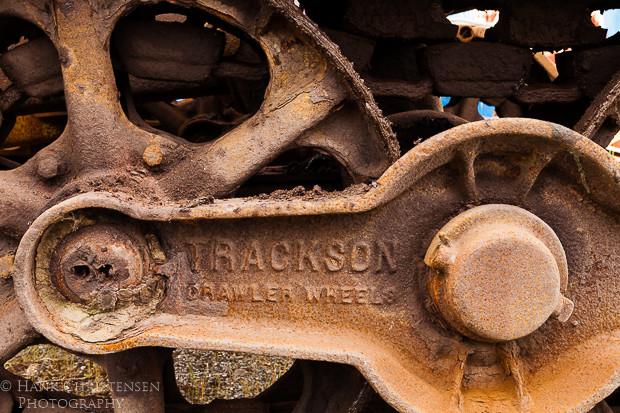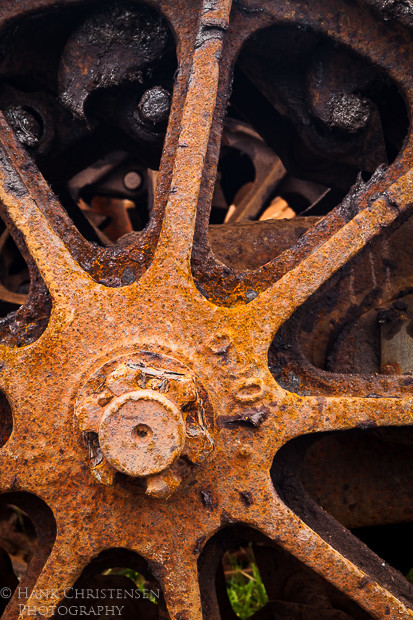 On the other side, a small plant was growing through the wheel. Here I was able to show a nice bit of nature verses machinery contrast.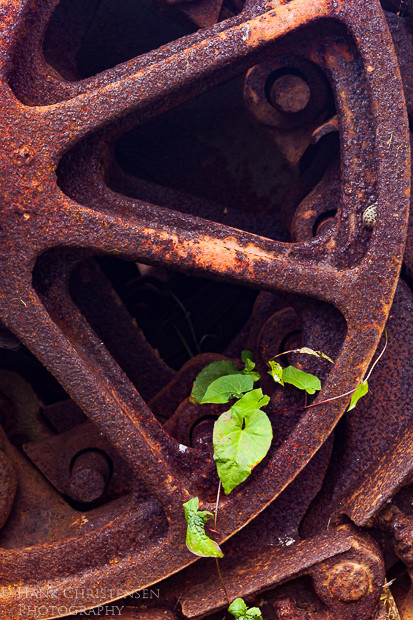 Finally, the tracks themselves were interesting with all the rust that had built up over the years. Here I created a balanced image emphasizing the symmetry of the tracks. A smaller aperture of f/5.6 let the detail of the rust disappear into obscurity.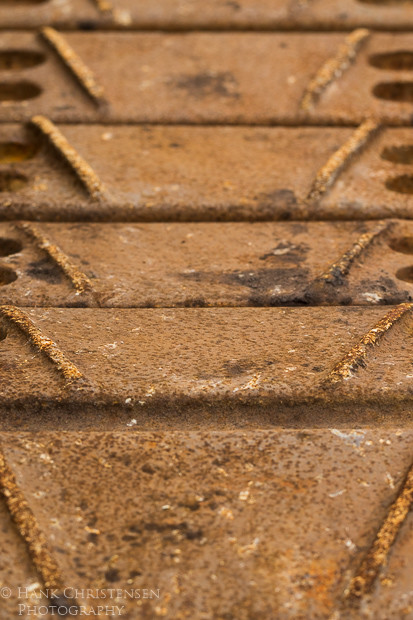 Eventually we worked our way around the yard and it was time to go. But we were very happy with our decision to change focus for the afternoon due to weather conditions. With all photography, it is always beneficial to be flexible and creative.