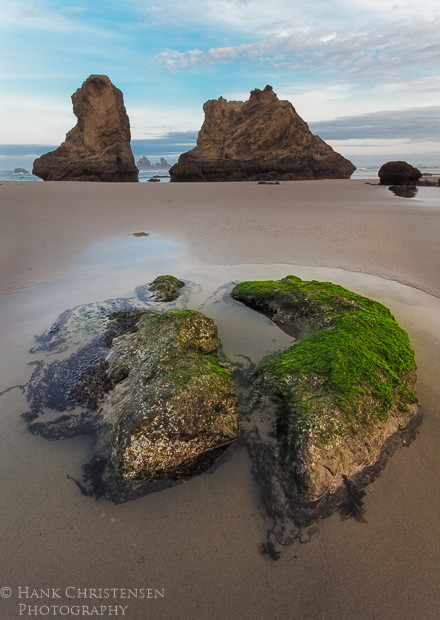 Recently I published a post about my trip to Bandon Oregon and some of the sunset conditions I faced. Here is a counterpart to that article about the mornings I spent on the beach. Due to the weather, most mornings were overcast and very moody. It was a perfect opportunity to capture a quiet beach in somber lighting.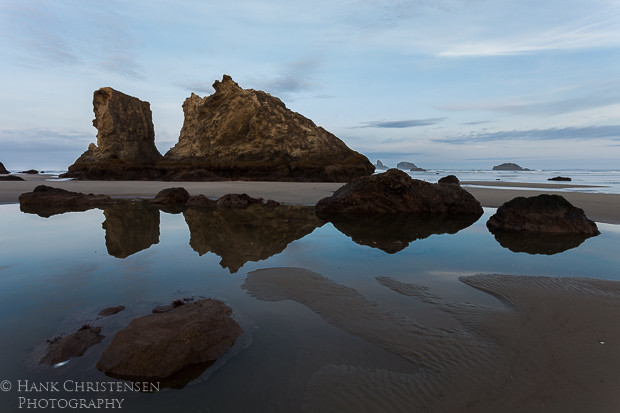 Most mornings had a very low tide, offering more compositional opportunities than sunset. For the photo above I spent some time studying the interplay of shapes between the sand, water, rocks, and their reflections. It is important to separate out the graphical elements in your image to prevent strong lines from overlapping. I had to carefully balance the space in between the large rock reflection and the sand bar jutting into the tide pool, with the spacing between the mid-frame rock and the sea stacks out on the horizon.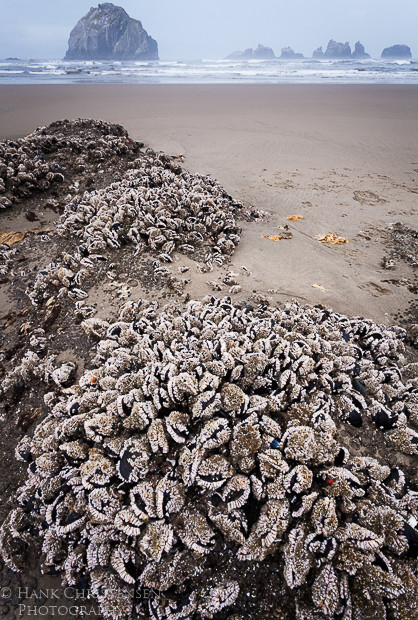 On another part of the beach, I found a large group of exposed mussels and decided to use them as leading lines out to the large sea stacks in the water. Getting down low with a wide angle lens helped emphasize the mussels in the foreground. Here I used focus stacking to ensure sharp focus throughout the frame.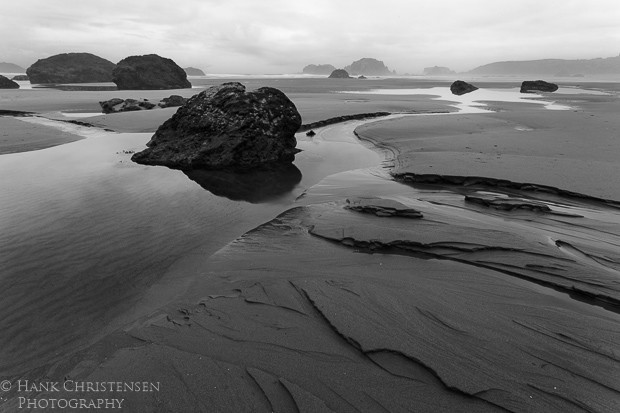 The flat light of the morning lent itself well to black and white conversions. What attracted my eye to this area were the deep lines in the sand cut by the receding water. By converting to black and white, I was able to emphasize these lines by increasing the contrast and bringing out the drama of the image. I also liked the randomness of the rocks strewn about the background of the image. Compositionally, it is a nice juxtaposition of the round shapes of the rocks with the jagged straight lines cut through the sand.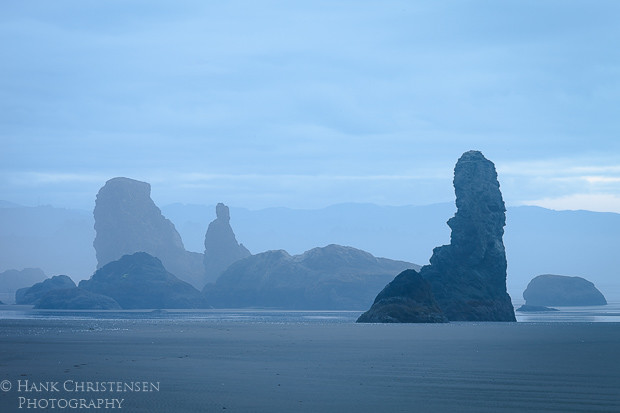 Sometimes instead of adding contrast to an image (as in the black and white image seen above), it is better to showcase the low contrast qualities of the scene. Many mornings there was a foggy mist that settled around the rock formations, and here I wanted to show that atmosphere as well as the blue light cast of the morning.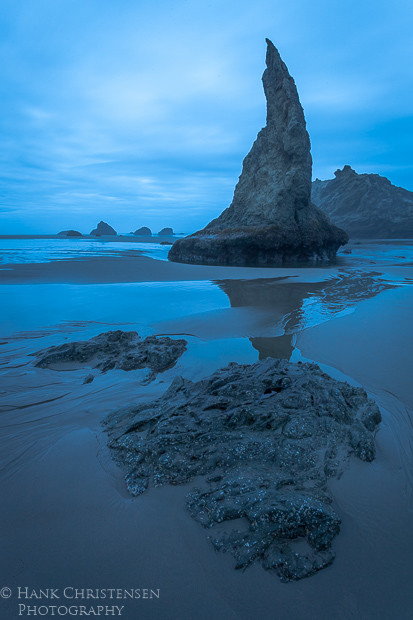 Finally, this image was shot on the same day as the image above, but I increased the contrast to show off the sharpness of the foreground rocks leading to the rock spire.
It was a lot of fun to really think about why I was attracted to each of these images and use the processing stage to convey those thoughts to the viewer. It is also a reminder that taking the photos is only half of the story. A lot of communication comes through in the processing itself.