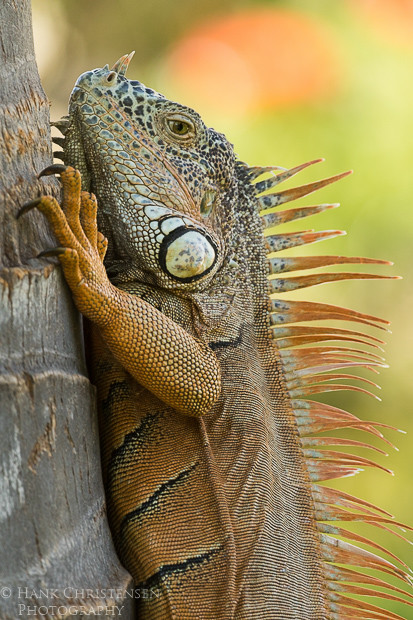 On a trip to Mexico at the beginning of the year, I was lucky to find a large, male common iguana and set about photographing it. My favorite portrait position was when it began to climb the trunk of a smooth tree. It walked vertically up the tree with ease, employing the use of its long toes claws.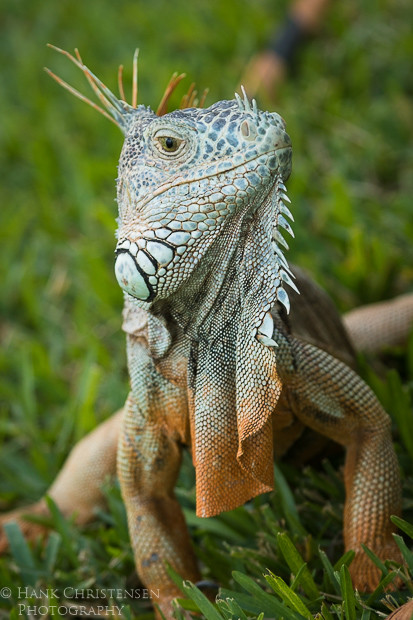 I also managed to get some interesting poses from the ground, where it was patrolling its territory. Here you can see the iguana's large dewlap, a flap of skin hanging from its neck used to regulate body temperature.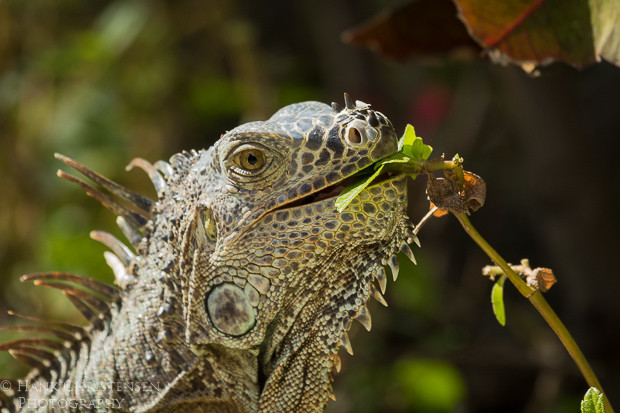 I soon realized that it was on the lookout for its mate, when a female emerged and began eating low growing plants.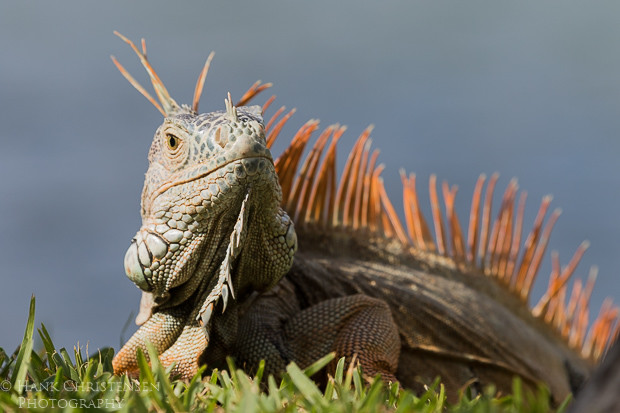 As the male had spines of an extraordinary orange color, I wanted to get a ground portrait that showed them off. I used a shallow focus an emphasize the head, while you still see a hint of the orange spines in the background.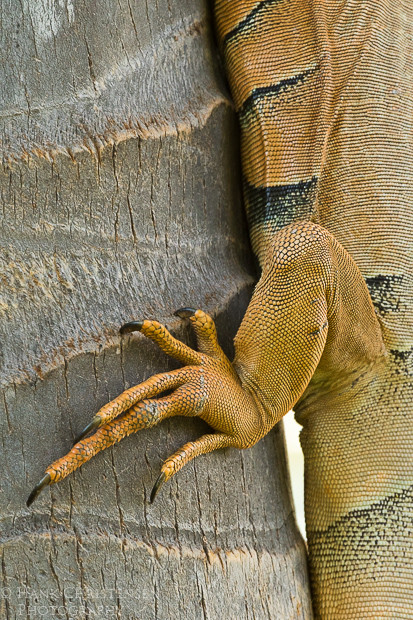 Probably the most notable feature however was the large feet of the iguana. It was fascinating to watch it grip smooth surfaces and navigate them so easily.
Using a long lens, I made sure to keep my distance, both so as not to disturb the lizard, and so that I felt safe! The last thing I wanted was to have to treat a nasty lizard bite. As usual, please click the images for larger, more detailed versions.