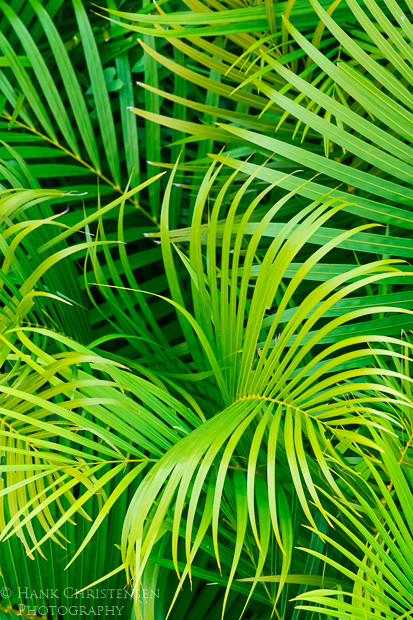 One thing that struck me on a visit to Mexico this year was the variety of palm trees in the vicinity. I watched the way palm leaves of different sizes interacted with each other, and decided to create some abstract photos showing some of the patterns the leaves create.
I played with a variety of angles, shooting up into the trees. However, this didn't really give me what I was after. In most shots, the sun created a harsh back light and I couldn't see enough of the palm details. I then realized that I could try shooting down into the trees instead.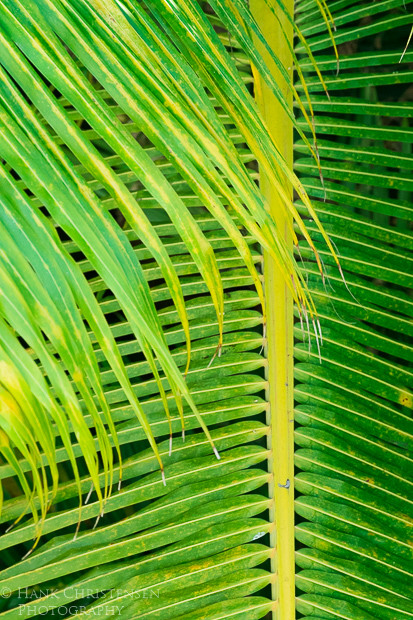 Using a telephoto zoom, I climbed to the fifth floor of a hotel and got out onto a balcony. By shooting directly down over the edge, I was able to get a great vantage point of the tops of the palms. Using different focal lengths of the zoom gave me a variety of compositions. My favorite is the shot below, zoomed out a bit and showing more of the trees.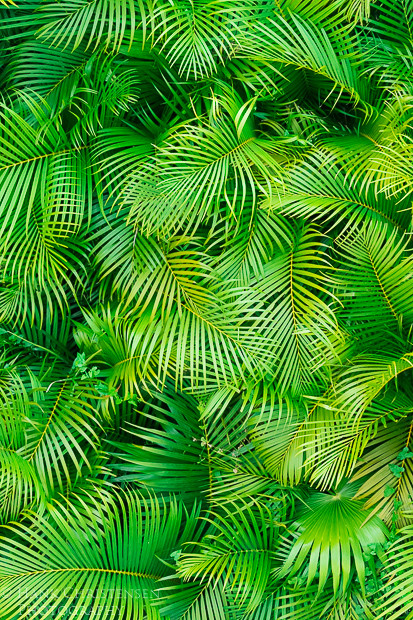 As always, playing with the edges of the frame (what are you going to cut off) and with the negative space within the image are all critical to the success of the image. Through experimentation I found several compositions that I liked, balancing the palms throughout the frame.