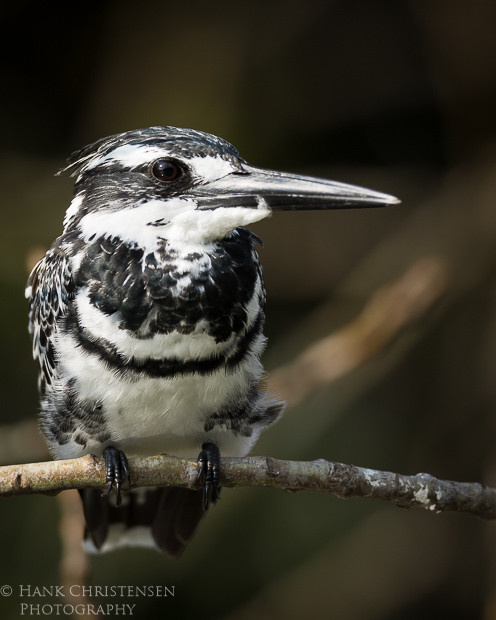 On a recent trip to India, I managed to get photos of several new birds. The very first that I photographed in the country was this pied kingfisher, one of my target species. My friend Gaurav showed me around one of his local haunts, and within ten minutes, I had several hundred photos of this kingfisher under my belt. In fact, at one point, we got too close to the bird for my lens to focus.
Gaurav had taken me to Ranganathittu Bird Sanctuary just outside of Mysore. As it was off-season, there were very few people around (great for bird photography), but there were also fewer birds than normal (not great for bird photography). Even given the that there were fewer birds than during peak migration, I was in photography heaven. Everywhere I turned there were new species to photograph. In order to get out into the middle of the action, we hired a guide and a rowboat for an hour, getting us within feet of many new and exotic birds.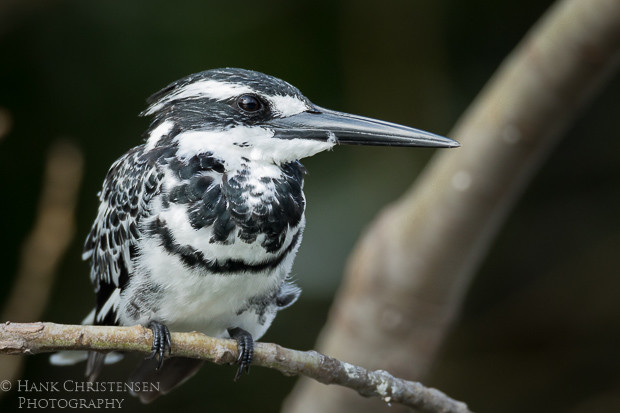 The pied kingfisher is the world's third most common kingfisher, widely distributed across Africa and Asia. This species typically does not migrate, which is why it was see here out of season. This particular specimen likely lived at this lake year round. In the US, I am more used to the belted kingfisher, which is usually quite shy and difficult to photograph without spooking it. By contrast, the pied kingfisher was bold and didn't leave the tree the entire time we were photographing it, offering many great poses.
While this bird is by no means a rare find, I felt honored to spend a little time with this little one. Any time I get a chance to capture great photographs of a new species, I am more than satisfied with the day's outing.