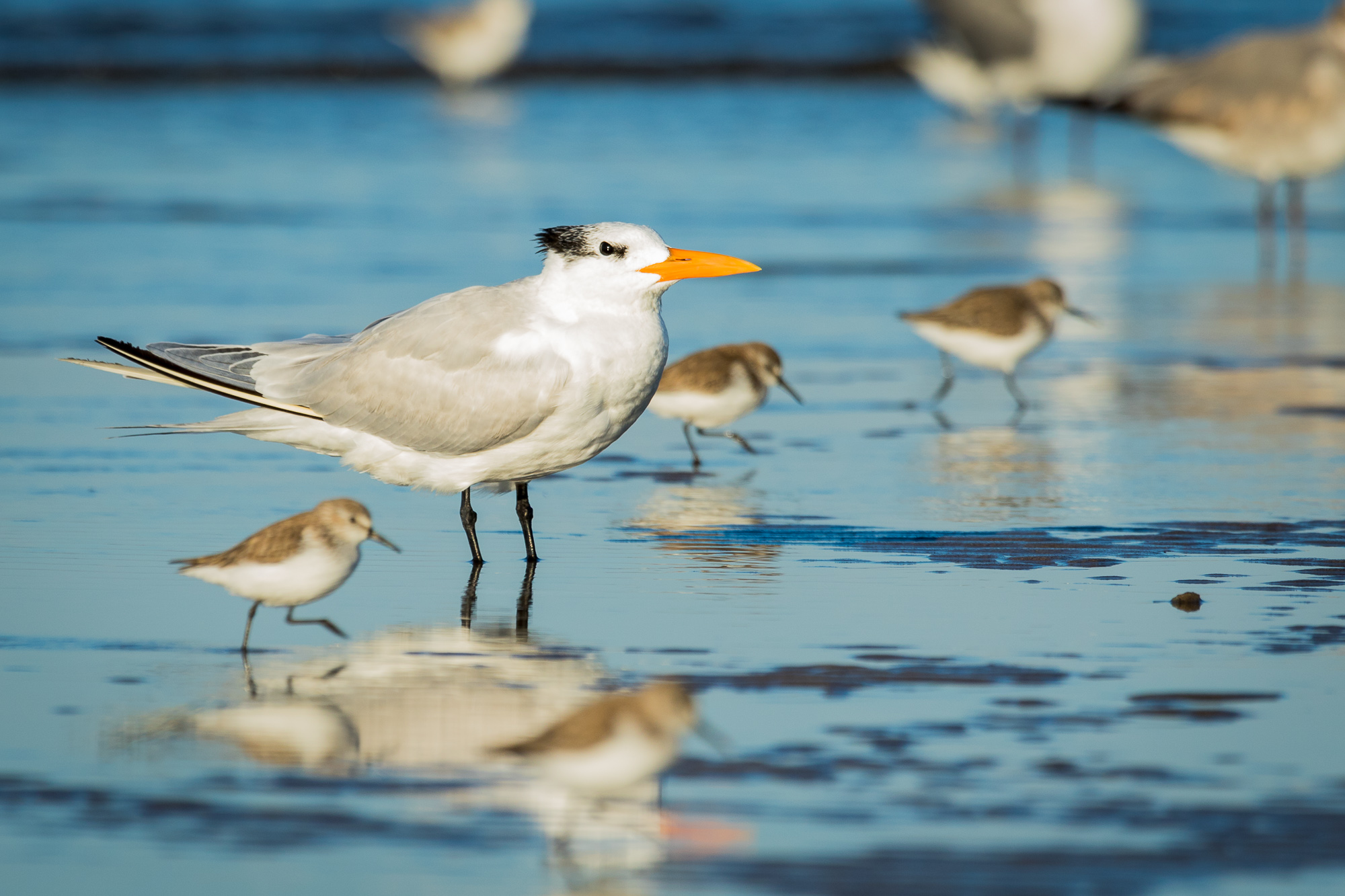 Whenever I'm at the beach I take a close look at any shorebirds I see, scanning to see if there is an uncommon species in the bunch. On a recent trip to Mexico, I was rewarded with great views (and photographs) of a Royal Tern. This is not necessarily an uncommon species, but one that I don't get to see often.
When I see a target bird among a larger group, I do my best to isolate it photographically so that it will stand out as a well defined main subject. In this case I wasn't able to photograph it away from a multitude of sandpipers, but by using the largest aperture I had available, I was able to isolate the tern using depth of field. By focusing on its eye, I made sure it was the only bird it focus, drawing the viewers eye to it.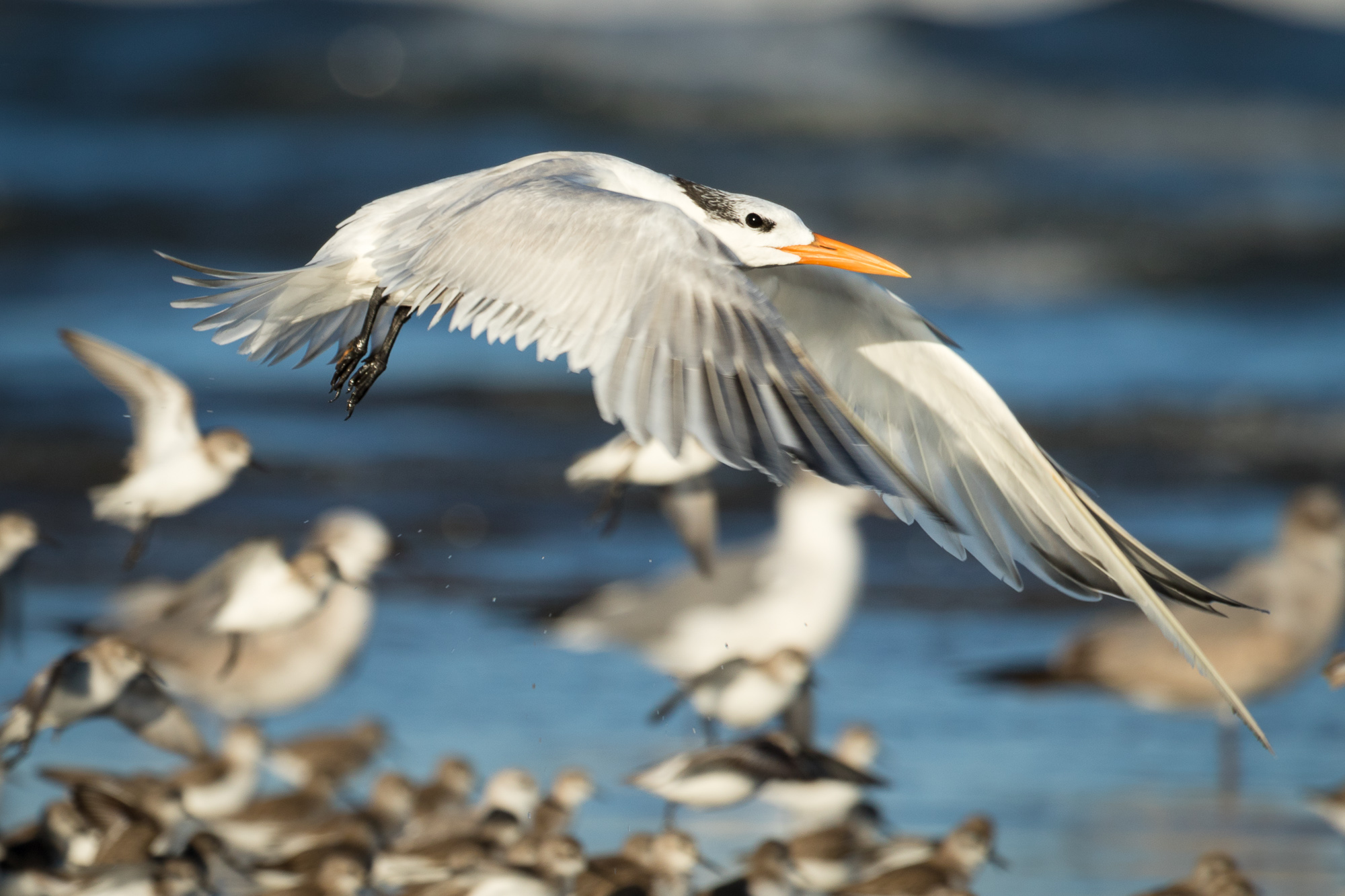 It is also a good idea to be patient, as you never know when you're going to see action. In this case, I spent some time focused on the tern and was rewarded when it suddenly took flight. I was ready to go, and got several sharp in-flight photos before it disappeared.
The next time you see a large group of shorebirds clustered together, spend a little time picking through the crowd. You might just be surprised what you find!