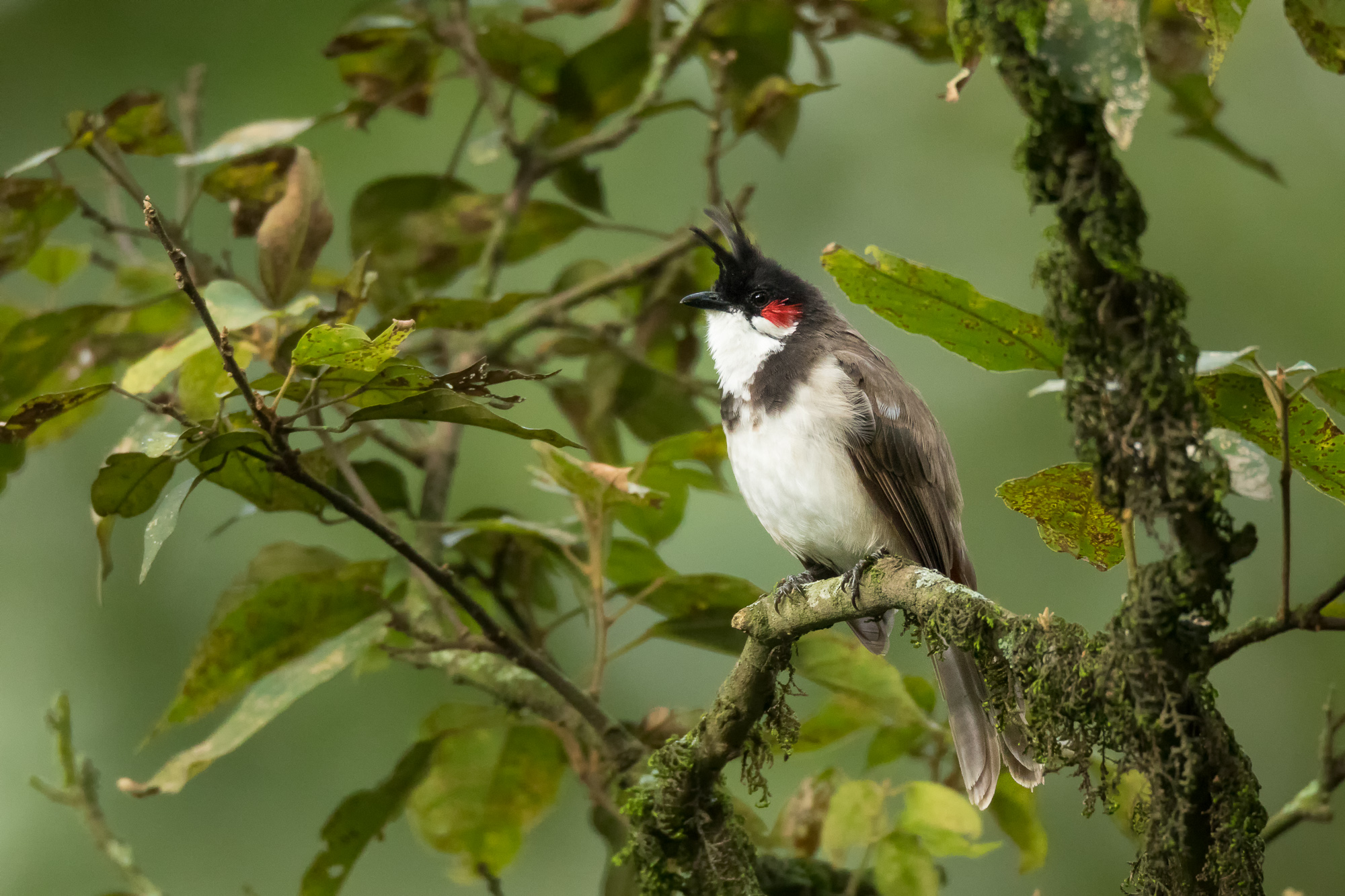 One of my favorite birds I photographed on a recent trip to India was the Red-whiskered Bulbul. In particular, I liked its head feathers and distinct red cheek pattern. I saw a few glimpses on my first day of photography at a wetland bird sanctuary, but got my best views the second day at the top of Nandi Hills in more of a jungle environment.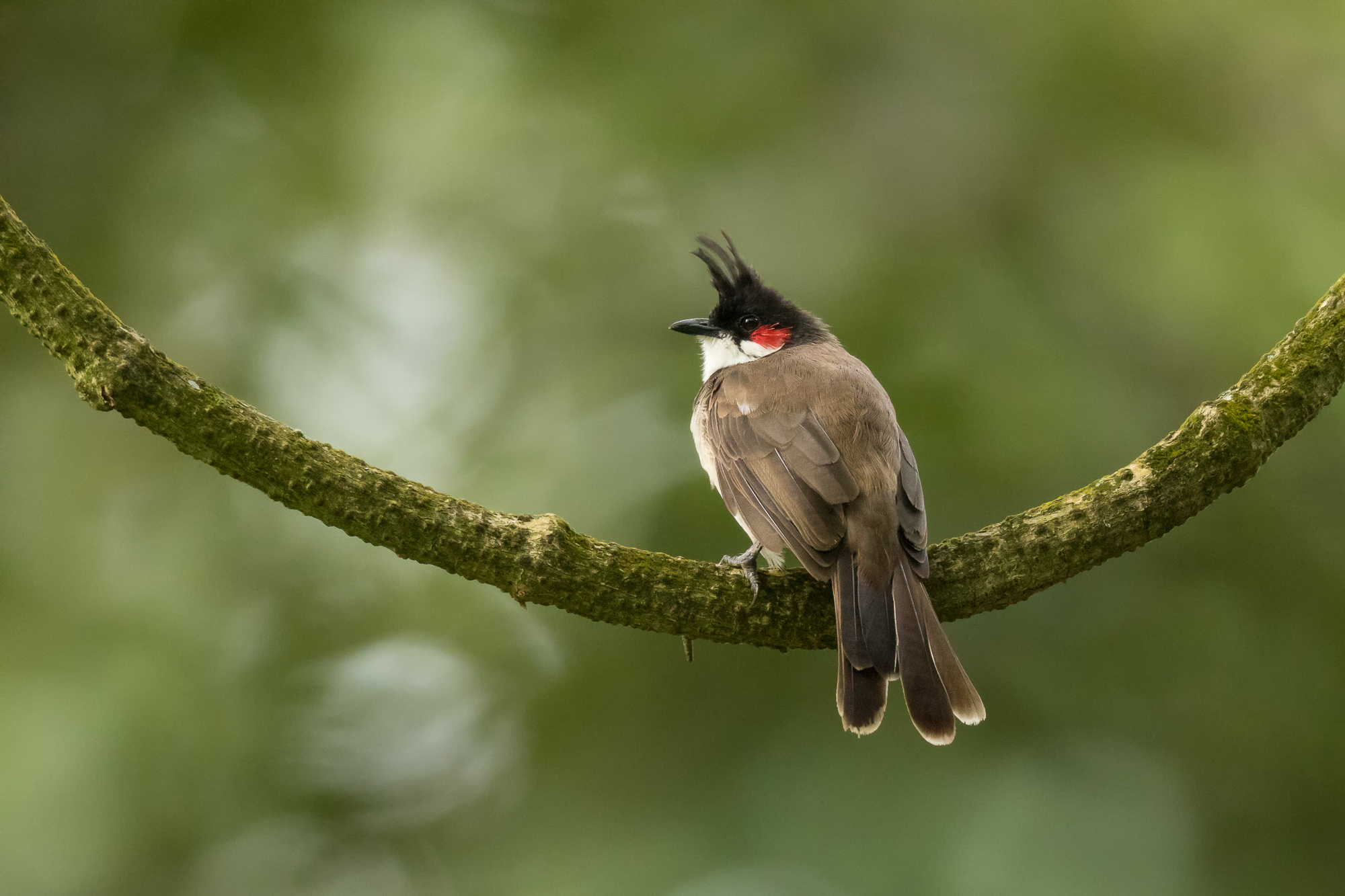 The photography here was much harder than the more open wetland location. Most of the birds stayed high in the forest canopy, only offering quick glimpses in the dark, filtered light close to the ground. Here, shooting at a high ISO (ISO 2000) helped, which my 7D Mk2 was able to handle capably.
The photo above was a rarity in this thick jungle. In this shot, I had the benefit of shooting into a clearing instead of from a clearing. In this way, I was lucky to have the background foliage far away from the subject, creating a solid green background instead of distracting leaves and branches. Most of the time however, I was standing in a clearing (giving me the ability to move around) shooting at a wall of jungle.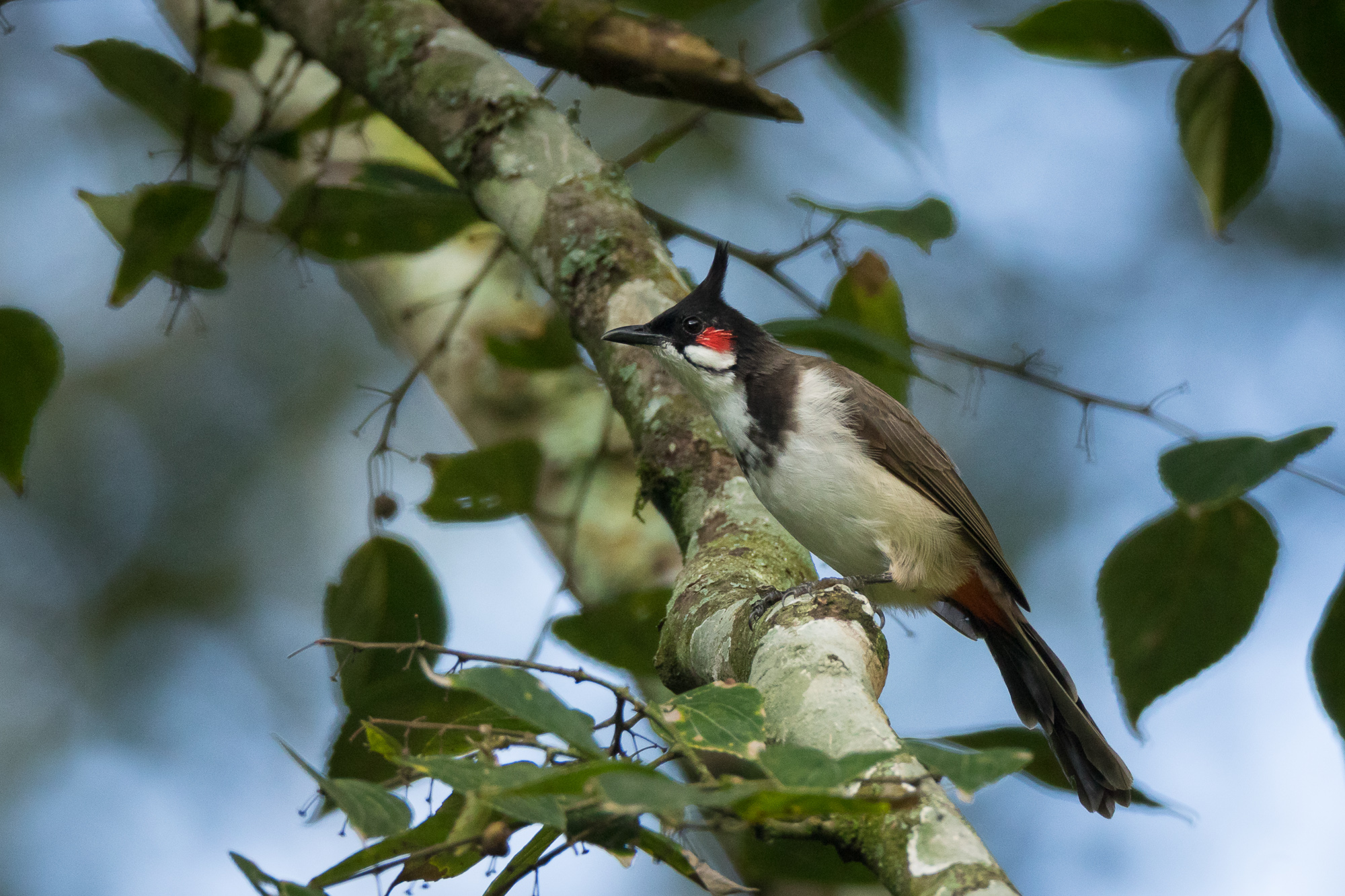 My main takeaway from this type of photography is that the biggest secret weapon you can have is time. Without luring the animal with something like food, you need to have time and patience to photograph the amazing diversity of these jungle habitats. Unfortunately I only had a single morning, just long enough to give me a small taste of what a longer expedition could achieve.