Every time I go to a new place, I try to have at least basic photography gear with me in order to explore the area photographically. For a location as beautiful as a Mexican beach, there are opportunities for both landscape and wildlife (in this case, birds). Due to the necessity to travel light, I left my 800mm behemoth at home and opted instead for the (comparatively) compact 100-400mm zoom lens.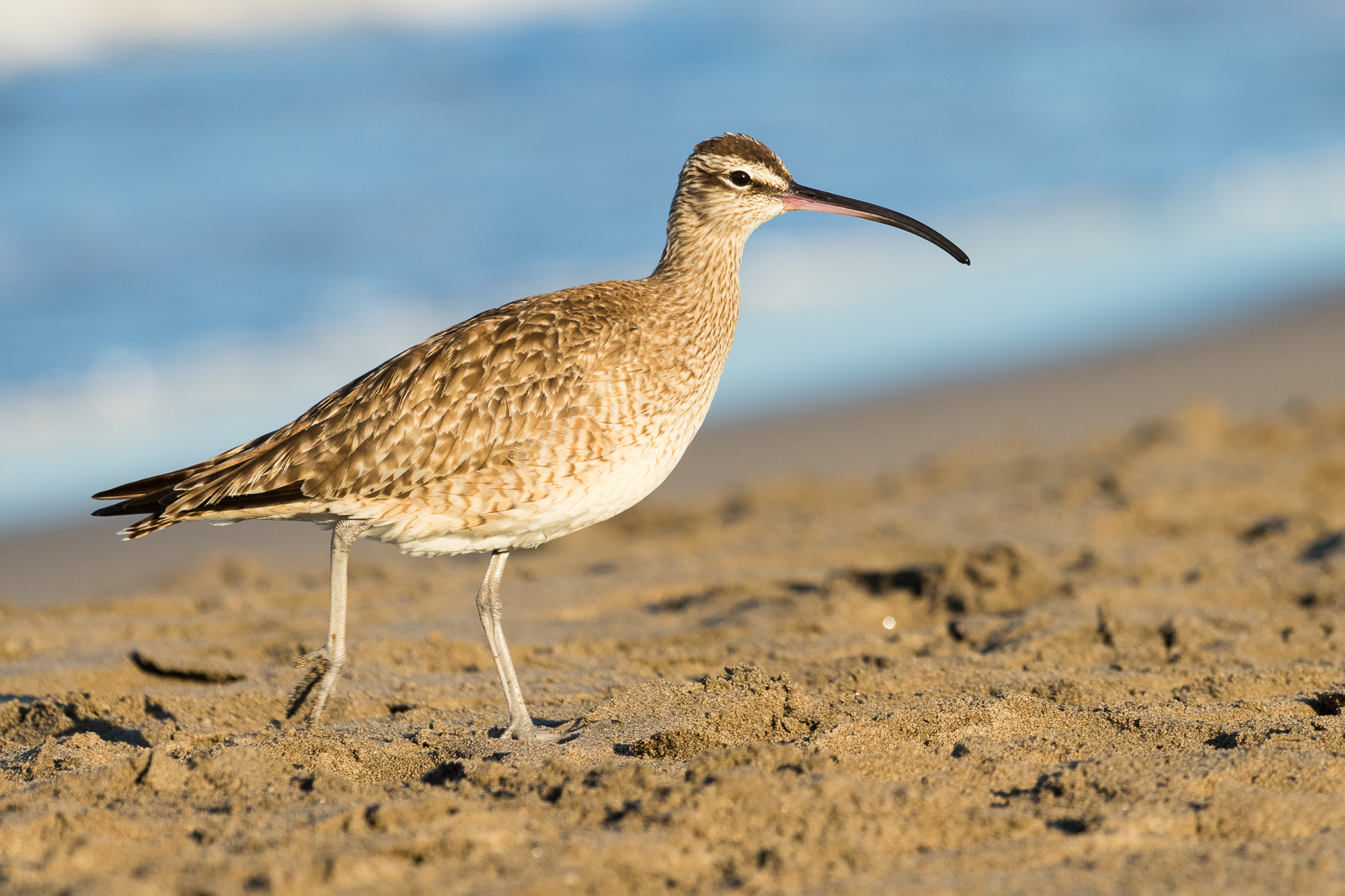 Given that I was still in North America, most of the shorebirds along the beach were the usual suspects. The ever-present whimbrel was strutting around through the breaking waves, poking at exposed treats in the sand.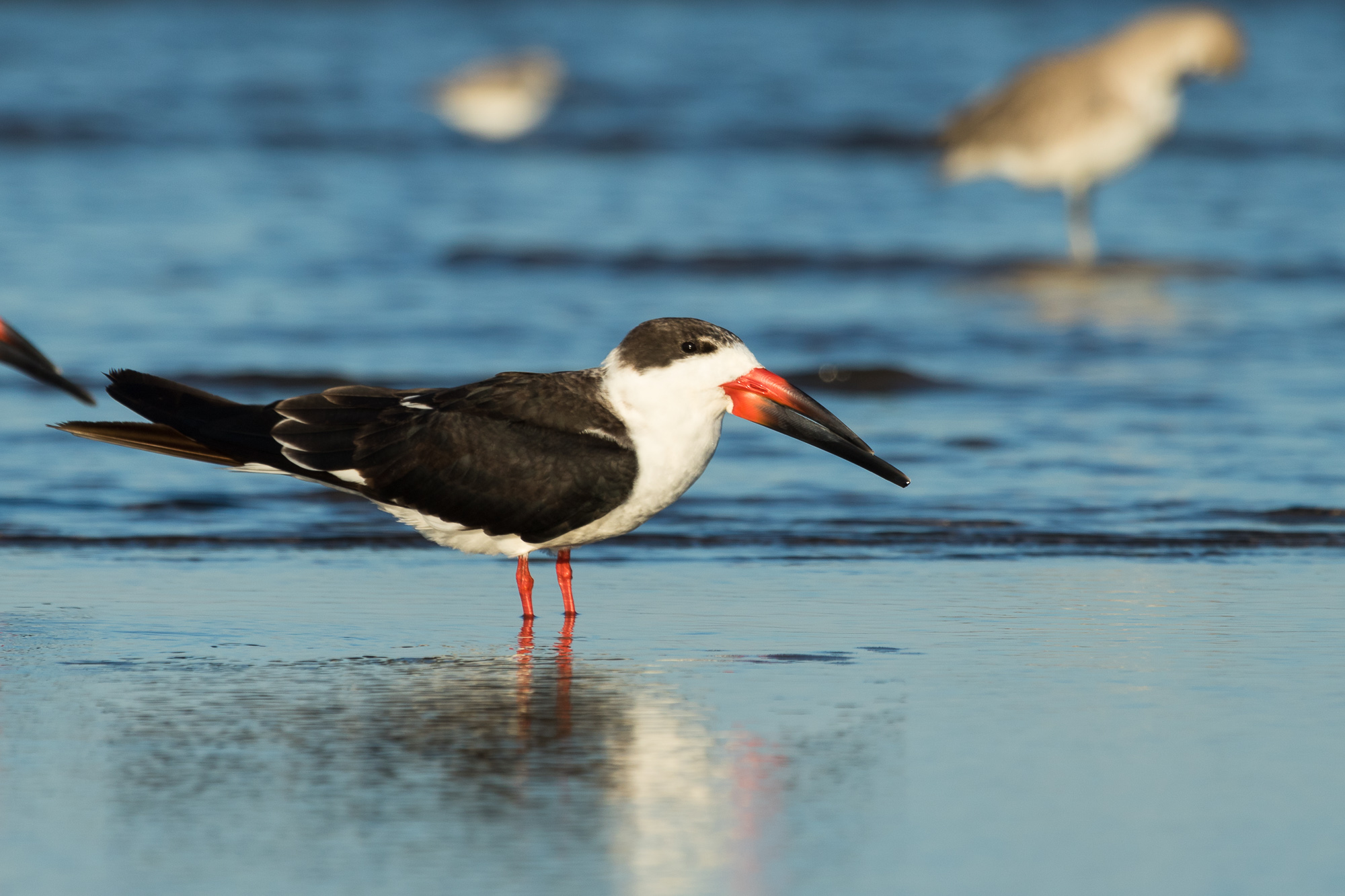 One of the stranger looking birds in my usual list is the black skimmer. When seen on land, they look slightly off balance, with a long protruding lower beak. It is not until they take flight until you realize the grace of their build. Skimming low across the surface of the ocean, they dip their lower beak into the water, scooping up food while in flight. Seeing a group of ten or more doing this is a remarkable sight.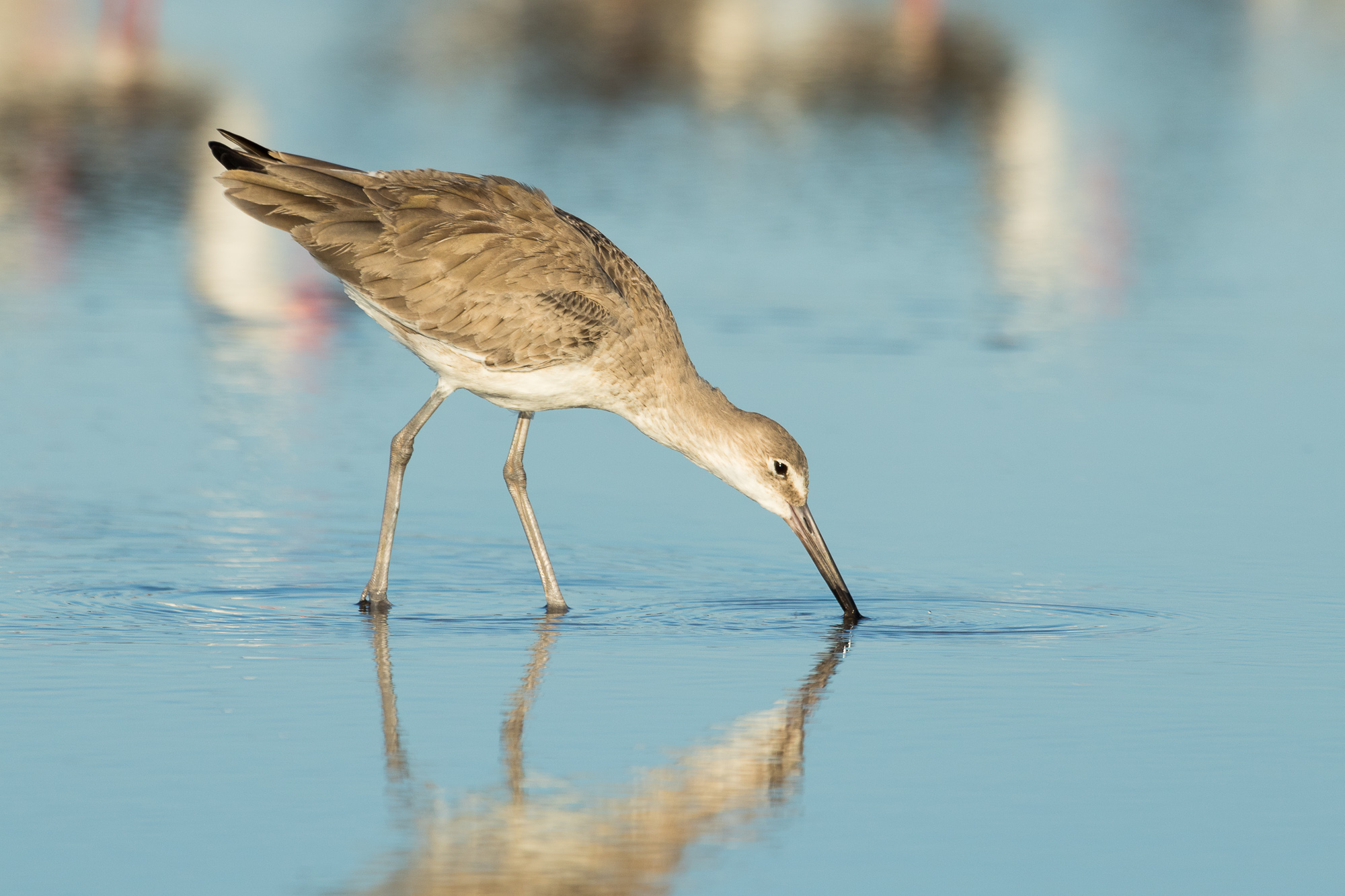 The willet is one of the blander looking birds of the bunch, and is similar is size to the whimbrel. Here I caught a slight reflection in the shallow water, which were few and far between on this blustery morning.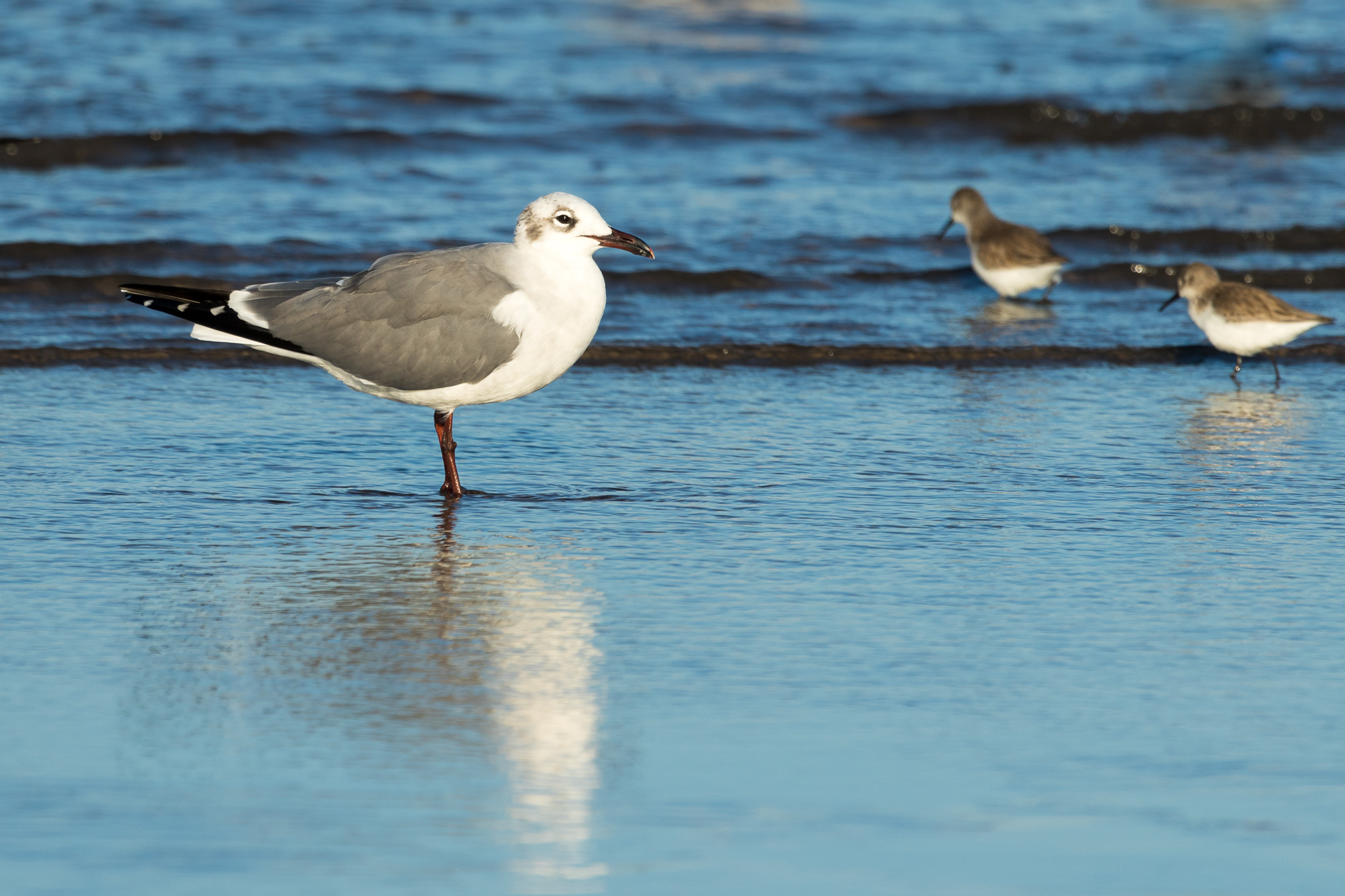 I was happy to see this laughing gull, as I don't see those very often close to home. The black eye ring is a give away here for identification. I typically find gull species hard to differentiate from one another, given the species similarity, and the great plumage variance depending on the bird's age.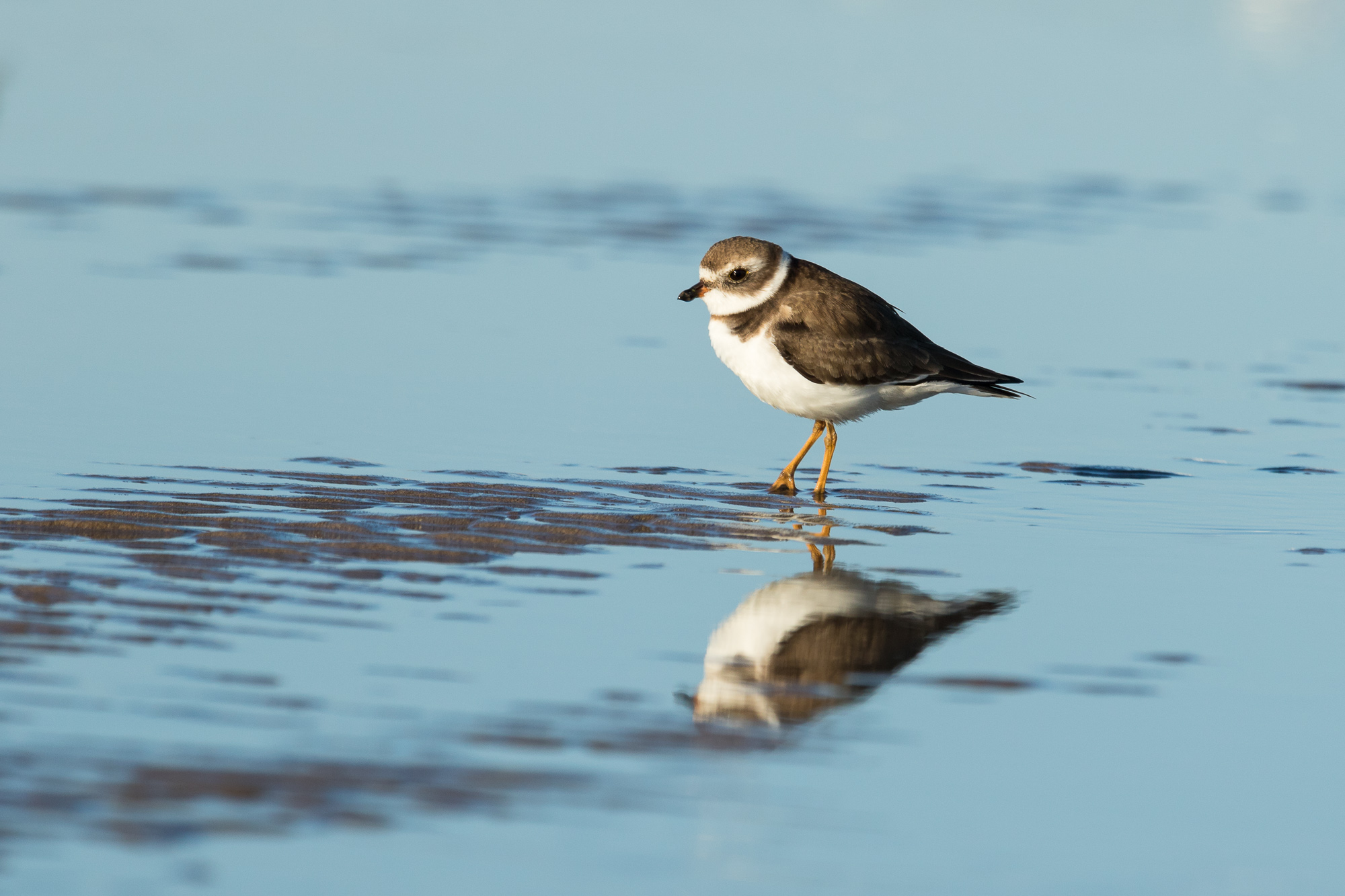 Finally, I snagged some photos of a semipalmated plover among the lesser sandpipers. I am a big fan of plovers, and am always excited to find them hiding among the masses.
If you are interested in casual bird photography while traveling, I highly recommend a lens like the 100-400mm zoom. With some careful stalking, you can usually get close enough for some good photos, and it is very easy to travel with. Also, you can leave the tripod at home, as it is easily handheld.