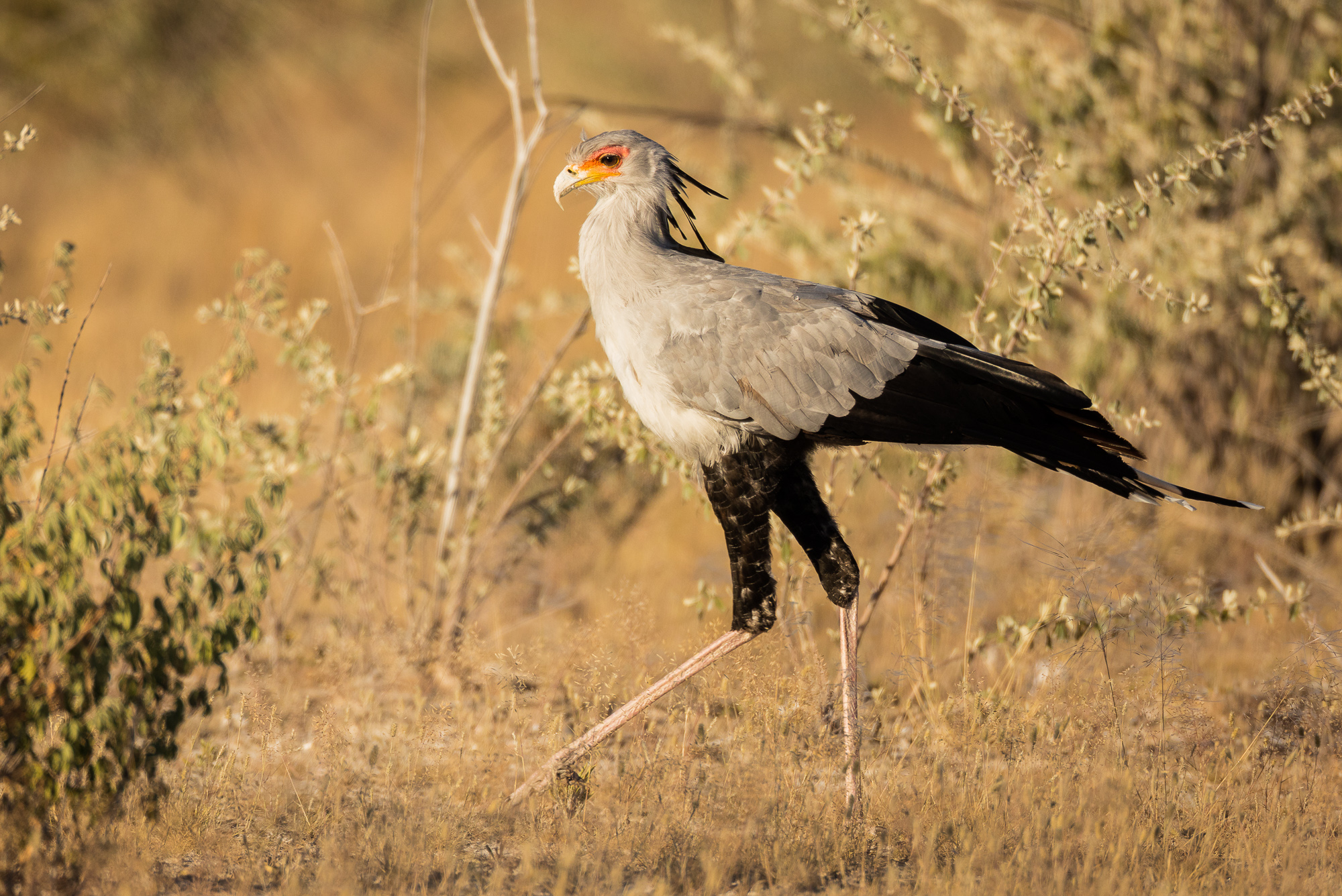 When I was little, I had a picture book about the wildlife of Africa. Due to my fascination with this book, the pages soon became dog-eared and worn. My favorite image was that of a large, strange looking bird. Half crane, half eagle, this creature looked like nothing I had even dreamed of. Even the name, "Secretarybird" seemed odd and out of place. Over the years, my obsession with this bird became a distant childhood memory.
When I suddenly saw this creature in the flesh, stalking through the brush just beyond the window of our van, these memories rushed back to me like a flood. Suddenly I was a wide eyed child staring at the worn page of this picture book – but this time the unworldly creation was moving! "Secretarybird!" I called out to the others in the van, surprising myself with unconscious recall.
The secretarybird stands up to 4.5 feet tall and is a mostly land-based bird of prey. Instead of swooping on its prey like most other hunters, it prefers to stomp on small prey (such as mice, hares, mongoose, crabs, lizards, snakes, and tortoises) with its large feet. There are two theories about how its name came about. One is that this bird resembled secretaries of old, who used to tuck their writing quill behind their ear. As this bird's head feathers look like quills, this is origin seems plausible. The other main theory is that the name is derived from a French corruption of the Arabic saqr-et-tair, or hunter-bird.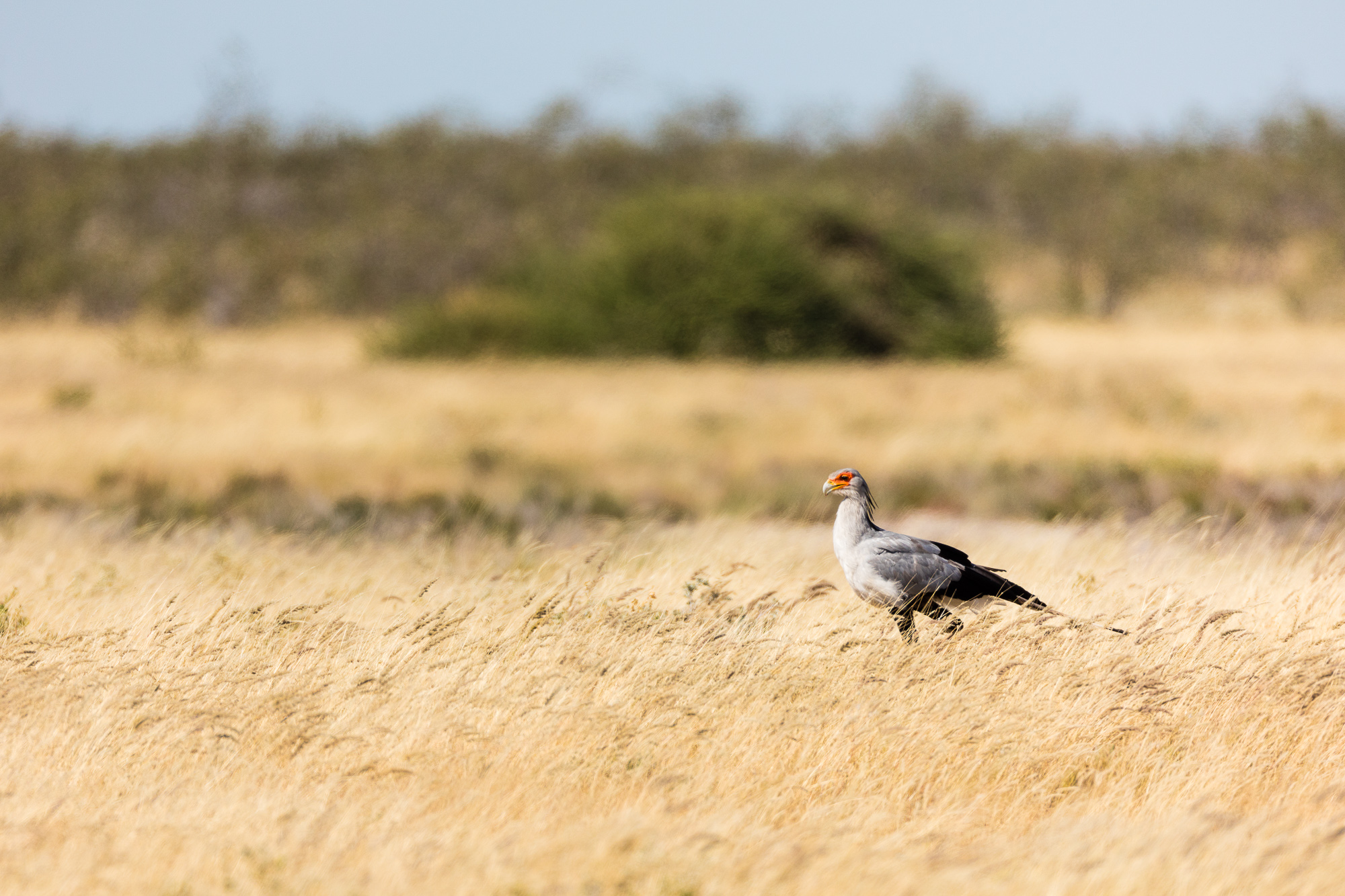 Here is another secretarybird I saw later in the day. Here you can see it out in the open hunting in the short grass.
It was truly an amazing experience to see this bird in action only a few yards away. I had long forgotten this amazing animal from my past. As a child with a picture book, I never thought I'd actually see one out in wild Africa.
Gear I used to create the photos in this post:

Products from Amazon.com
‹
›