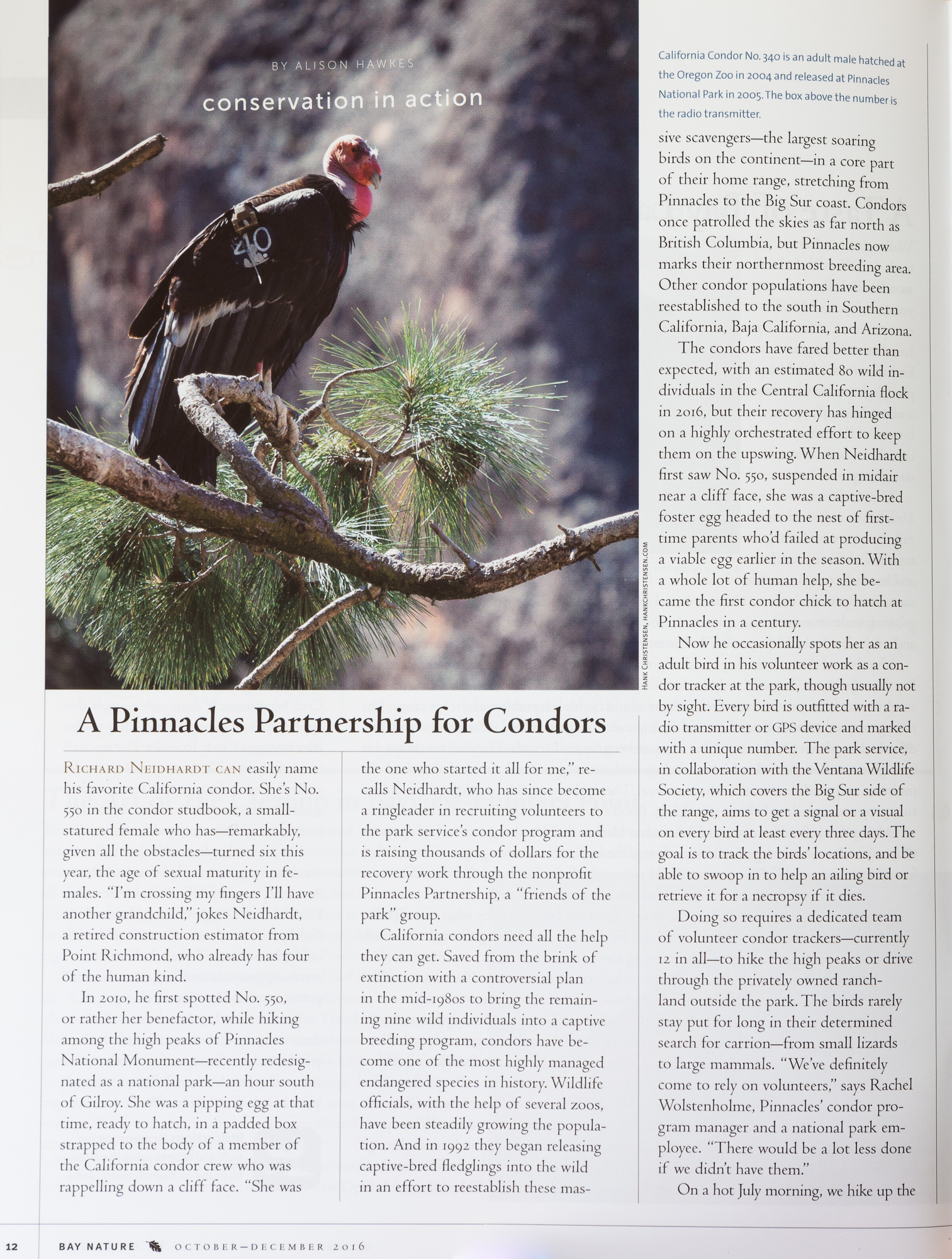 Run to your local news stand and grab the current issue of Bay Nature. There is an article on California Condors that features one of my photos taken of a condor in Pinnacles National Park. This is a popular release point for these birds bred in rehabilitation centers, and the rocky area has proven a successful wild breeding area. As there are less than 300 of these birds in the wild, each is given a wing tag with a unique tracking number, and a radio transmitter.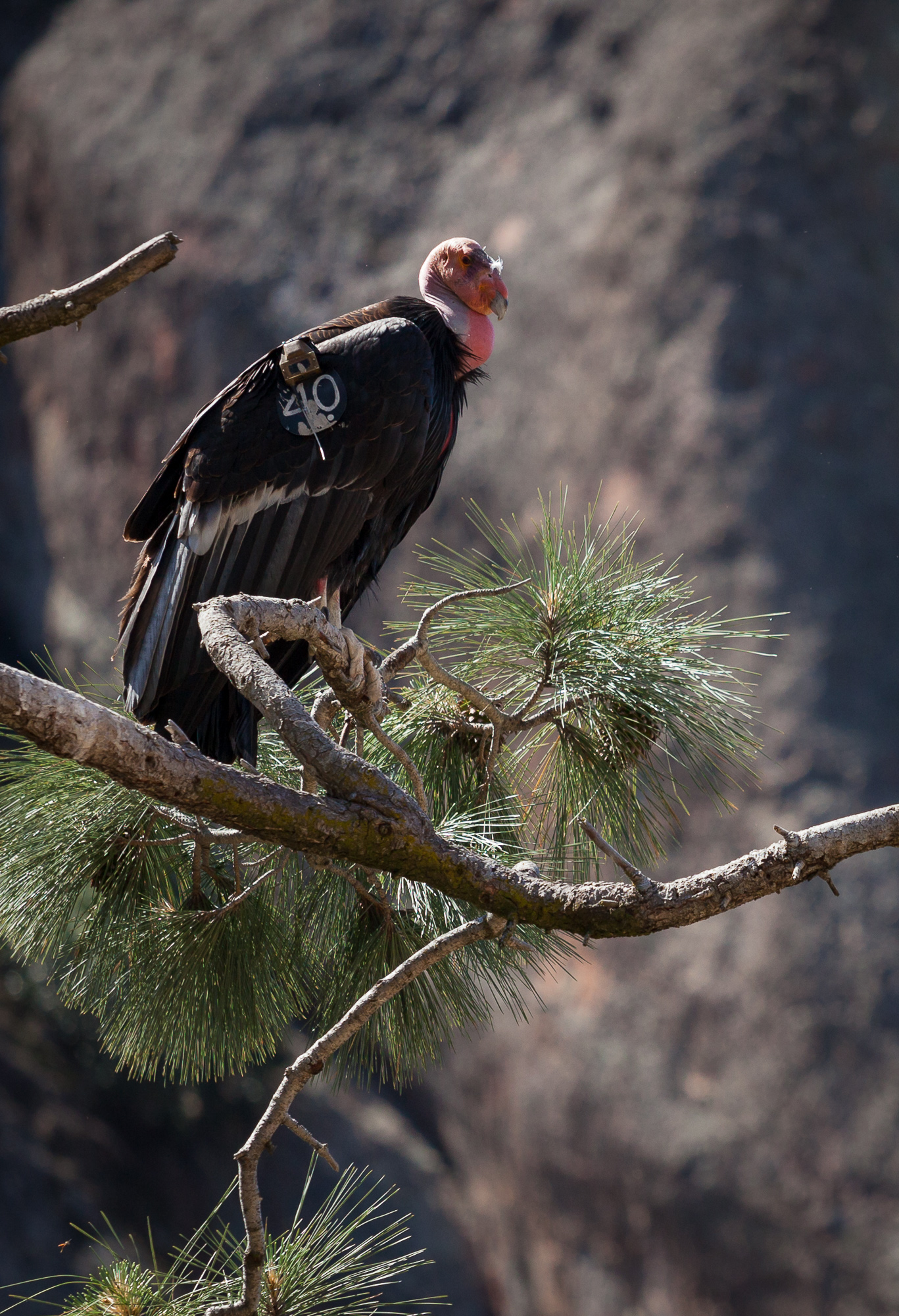 The condor feature in my photo had a wing tag of number 340, which allowed me not only identify this as a male, but also get some detailed information about the bird's history from the National Park Service:
Upon arrival at the Pinnacles flight pen, 340 was by far the most active and aggressive juvenile. Perhaps he was aware of his distinction in being the first chick produced by the Oregon Zoo, where he hatched on 5/9/04. As a culturally significant species to the Wasco tribe, the honor of naming 340 was given to Chief Nelson Wallulutum, who named him Kun-Wac-Shun, meaning Thunder and Lightning.

After his release at Pinnacles in 2005, 340 started to expand his range and quickly ascended the dominance hierarchy. He is outfitted with a GPS tag and has taken flight within 50 miles of the Bitter Creek National Wildlife Refuge condor release site. His continued exploratory flights make him valued within the flock for his ability to lead others to new areas. During the winter of 2013, he began courting Ventana Wildlife Society (VWS) condor 444. Unfortunately, 444 died due to lead poisoning in the summer of 2014. As a high ranking male, 340 found a new mate in VWS condor 236 and they are currently nesting within park boundaries, raising their chick, 828.
https://www.nps.gov/pinn/learn/nature/profiles.htm
It is an honor to view and photograph these gigantic and extremely rare birds.