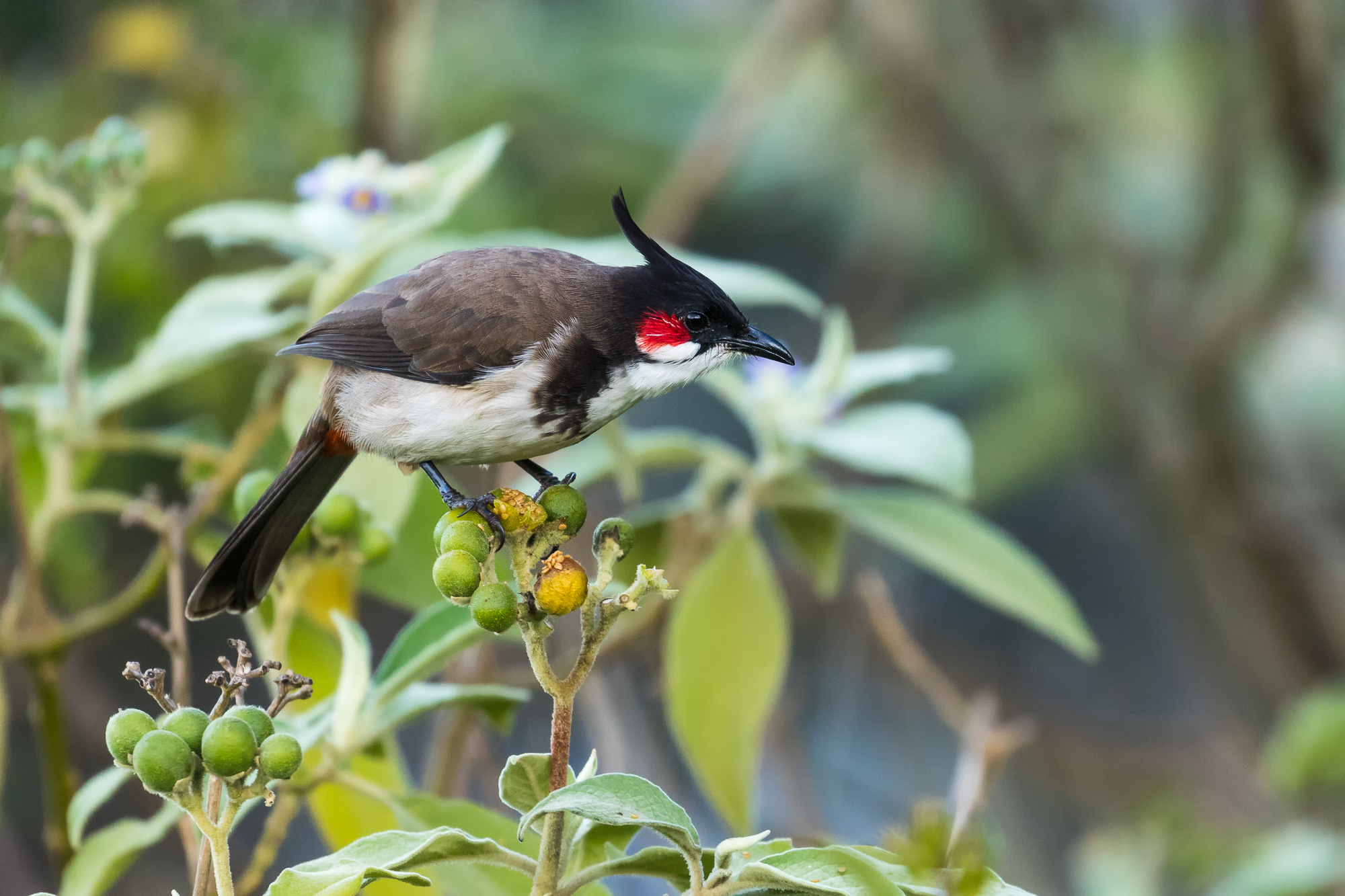 There was a chill in the air as I walked down the four flights of stairs to the garden below. Then I remembered that I was close to 8,000 feet of elevation, which also explained my slight shortness of breath. I was in the hill station of Ooty, a mountain top town surrounded by tea plantations. My friend Frans Xavier generously offered to play host to his home state of Tamil Nadu, India for a few days, and this was our first stop on the way from Coimbatore to Mudumalai National Park. We had flown into Coimbatore the day before where we met Frans' good college friend Frank. This was truly the best way for me to see such a beautiful part of India, with two locals showing me the way!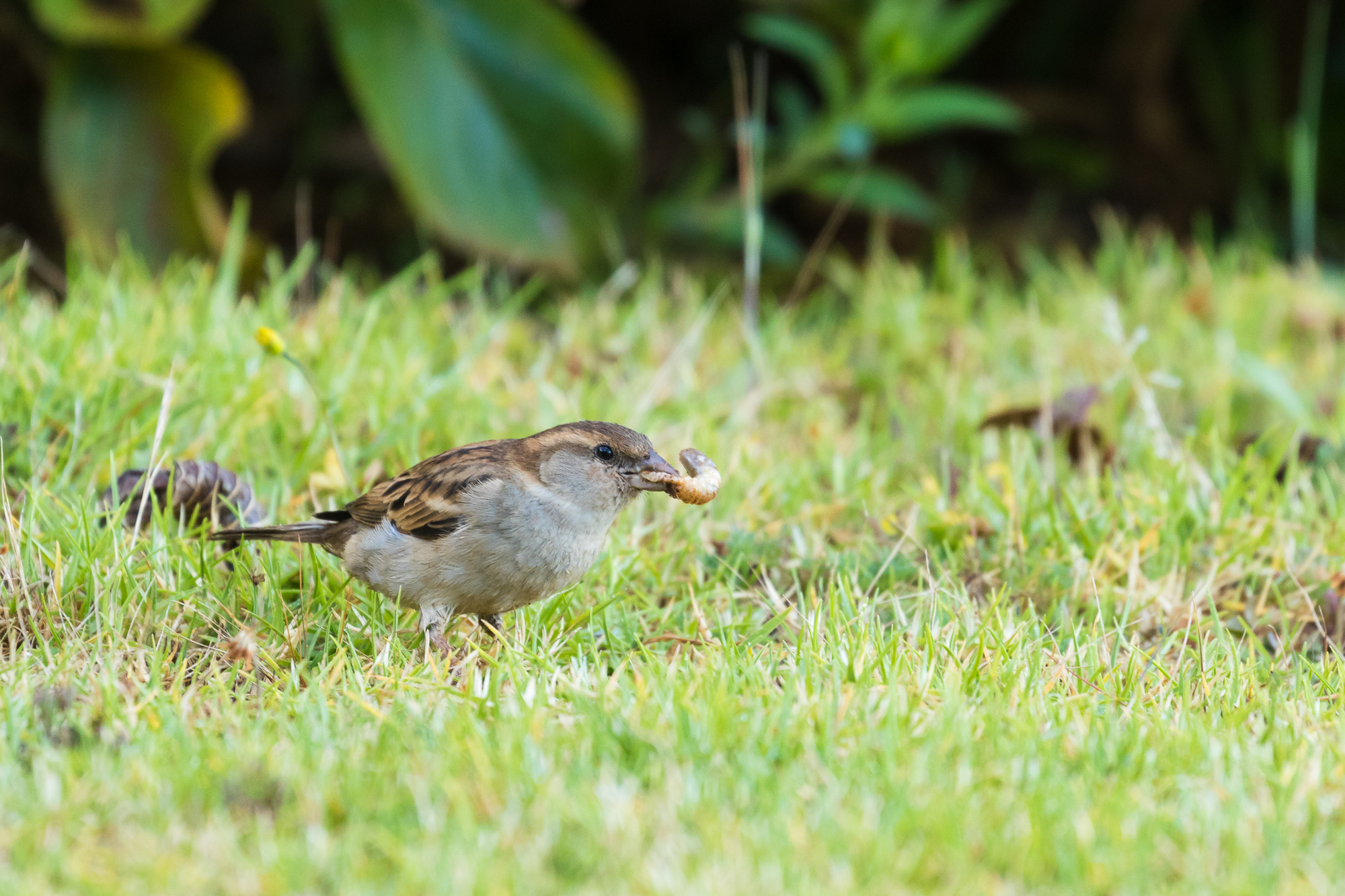 But of course day one saw me up at dawn, anxious to see which birds I could photograph before we hit the road later that morning. At first I spied one of my regular usual suspects, the house sparrow. Here is a female in the grass, just pulling a fat grub from the earth. I suppose this was the epitome of the "early bird!"
Unfortunately, what was once a common species throughout India, the house sparrow is rapidly disappearing, due most likely to urbanization. It is the typical story we see over and over in this planet's wild places – loss of habitat.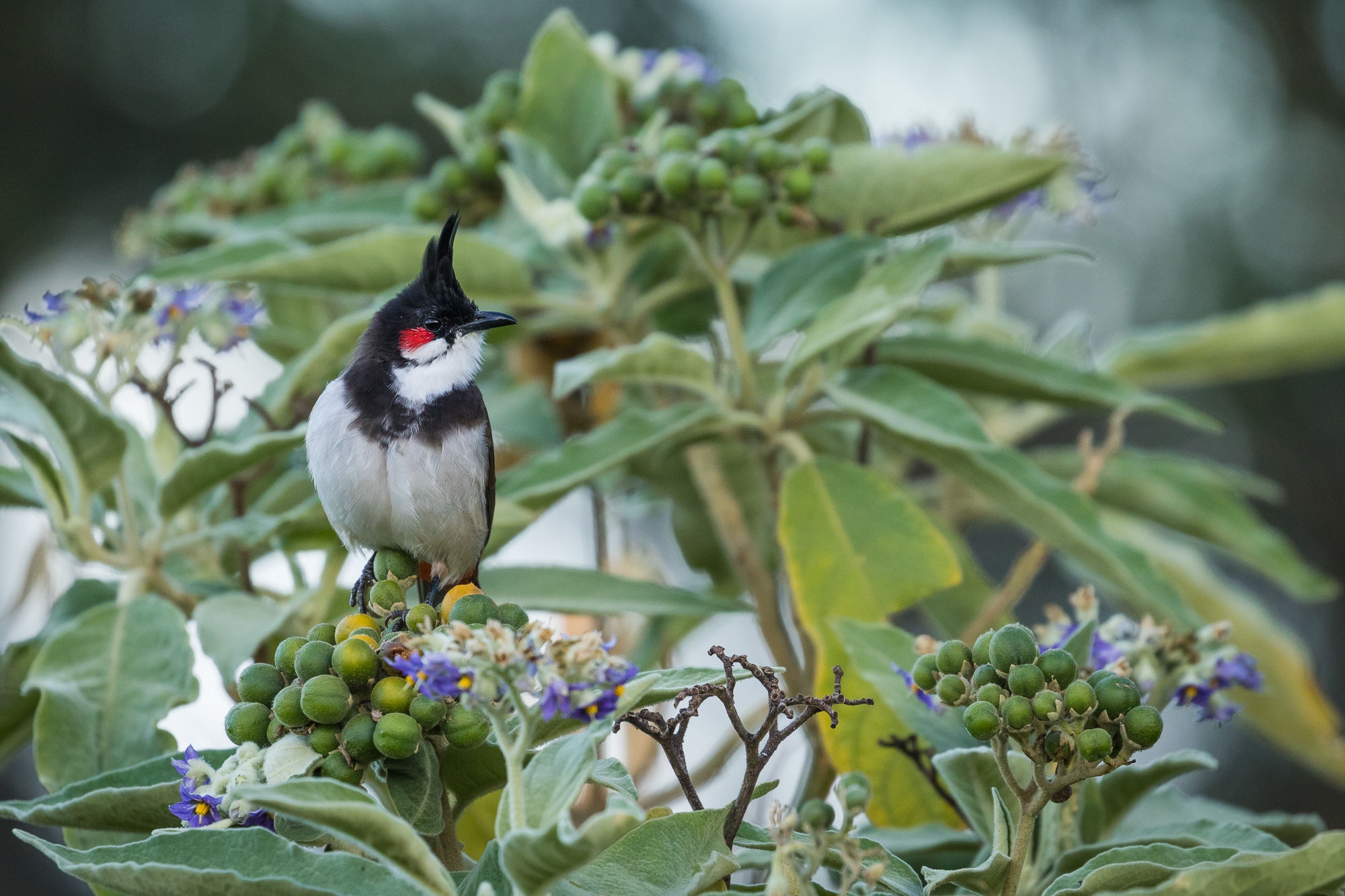 I slowly wound my way through the garden, which was terraced – carved into the side of a steep hill. My journey was very quiet until I got to the very bottom, at which point the manicured garden met the thick, wild forest. It was alive with bird song, monkey calls, and other unidentified animal sounds that could only be attributed to the beasts of my imagination. At this point, I struck gold (at least from a bird photographer's perspective). I was eye level with the tops of several bushes, thick with red-whiskered bulbuls.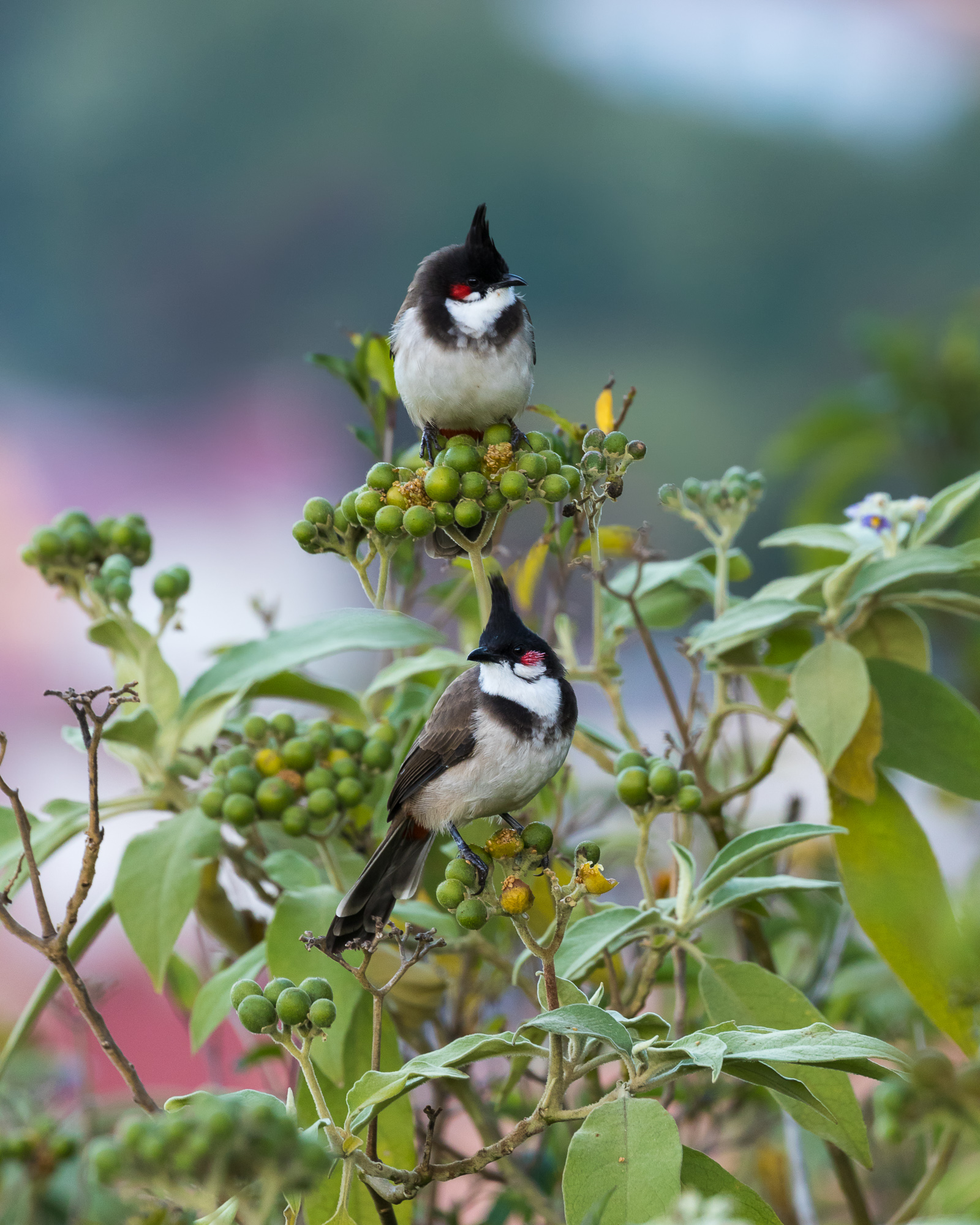 I had photographed this bird on two occasions in a trip to India last year, but this was by far the most I had seen at once. From my position, it was difficult to move as I was perched on the side of a very steep hill. Any time I tried to move closer to the birds, I ended up underneath them, as I dropped in elevation. So I was pretty much stuck at a fixed distance from the bushes, which fortunately was close enough.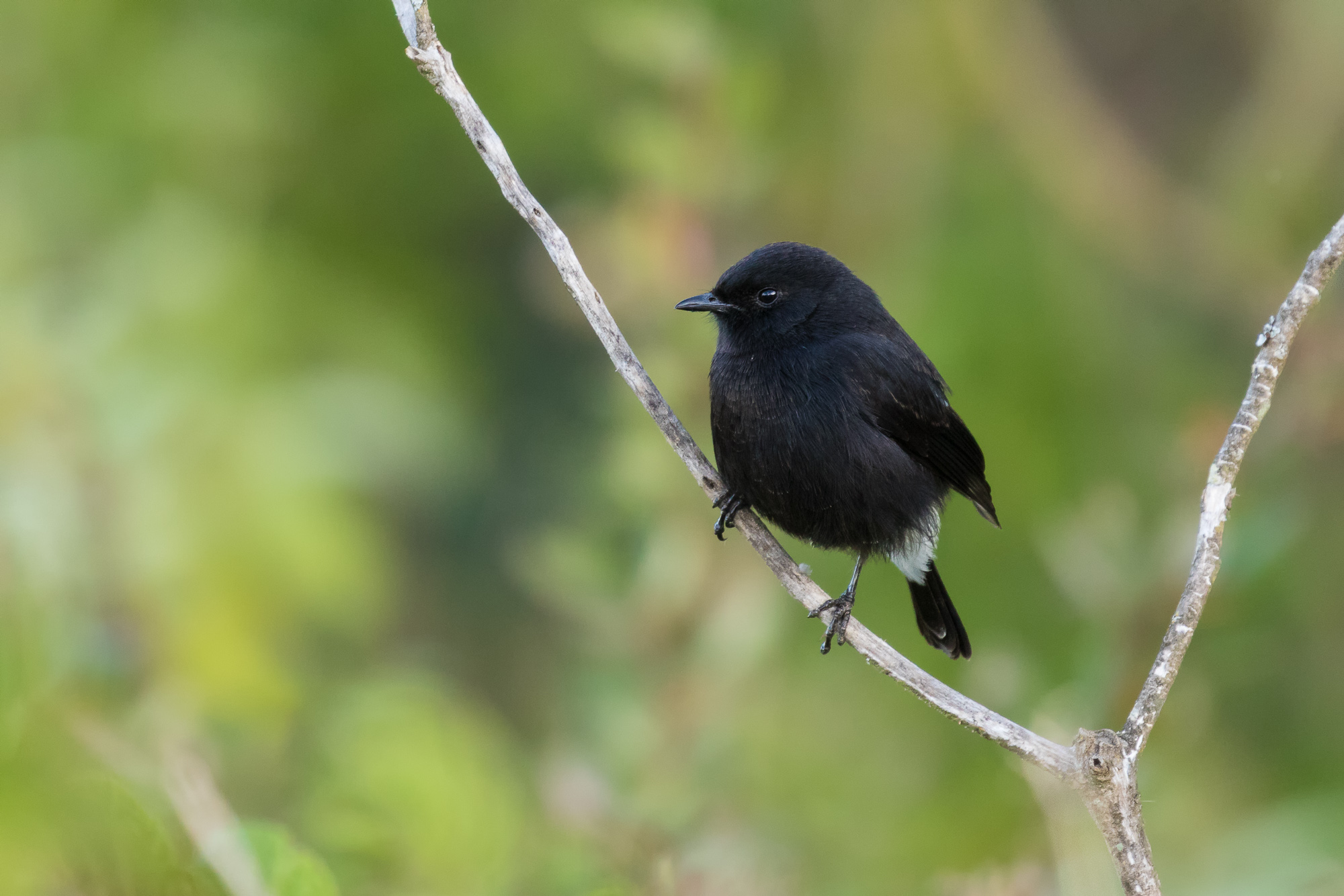 In addition to the bulbul clan, I found a couple of male pied bush chats (a new species for me), flitting up and down the hill. These guys proved to be more skittish than the bulbuls, most likely because they weren't busy gorging themselves with berries.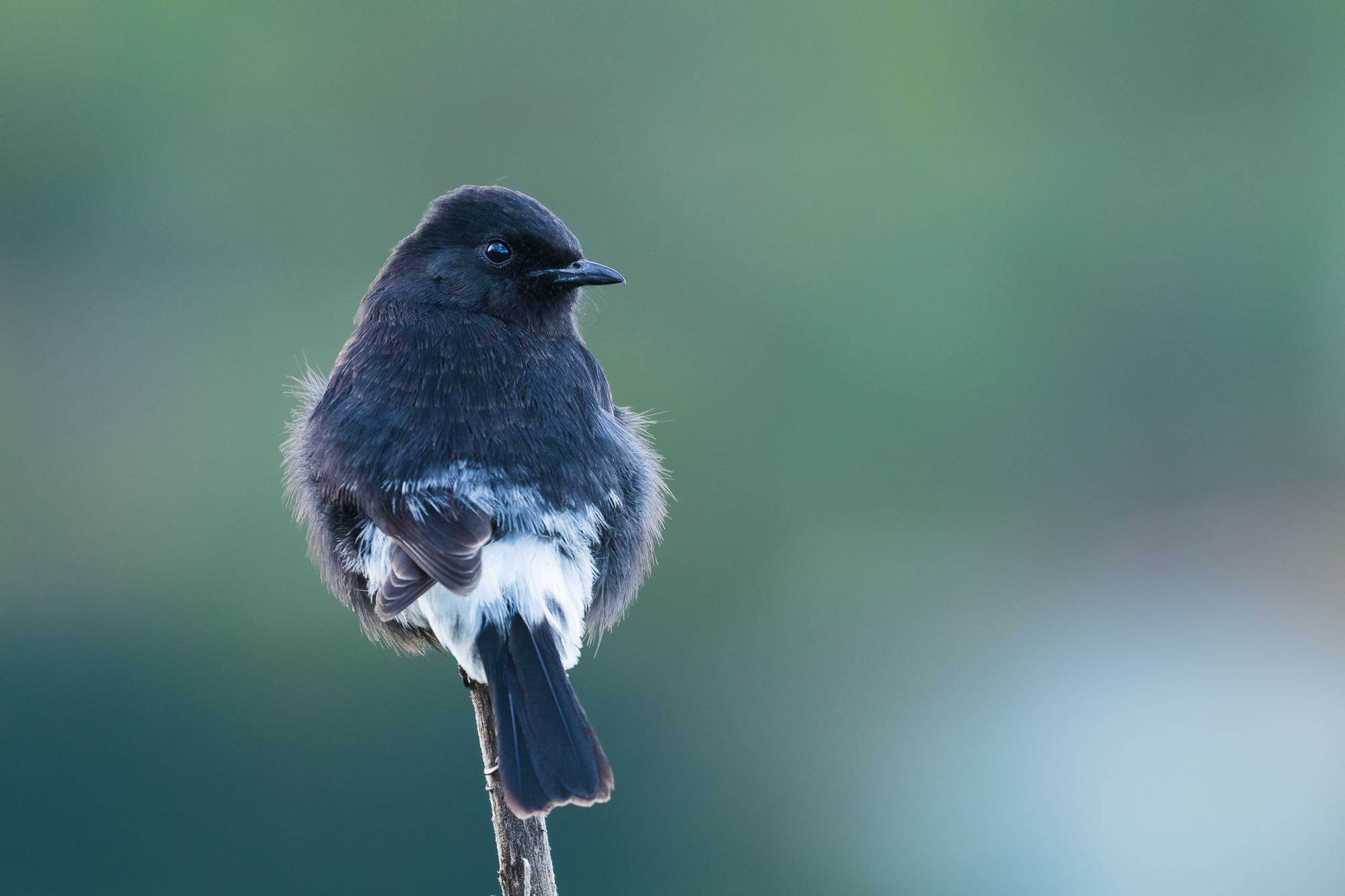 After about half an hour, the birds were clearing out and the world around me was stirring. I was happy with my haul – an excellent start to wonderful trip.