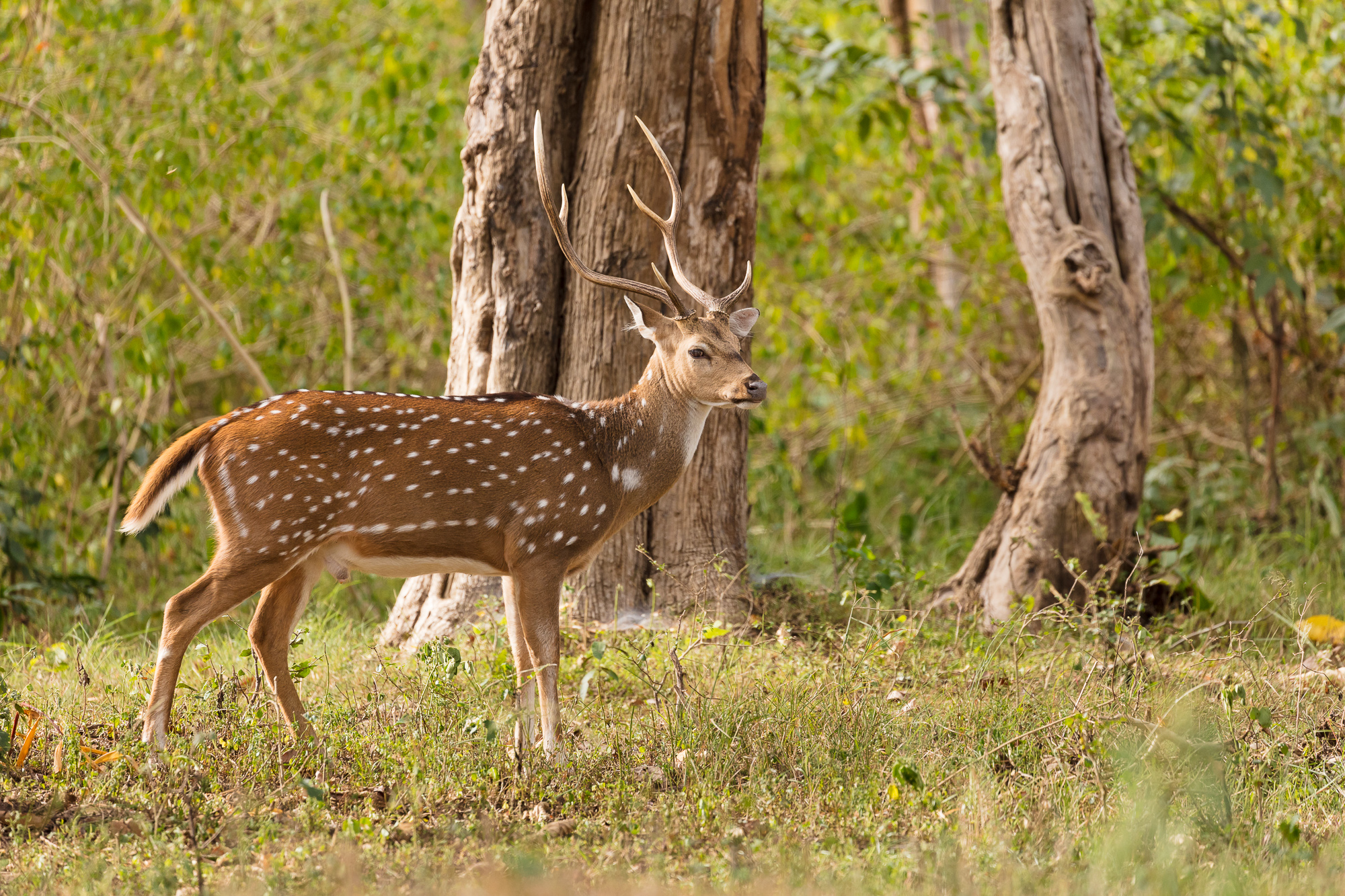 On my trip to southern India last month, I saw quite a few chital, the spotted deer that live throughout the country's forests. Sometimes appearing solitary, sometimes in herds of 10 or more, they were distributed in a variety of environments from the thick forest of Mudumalai National Park to more open scrub land.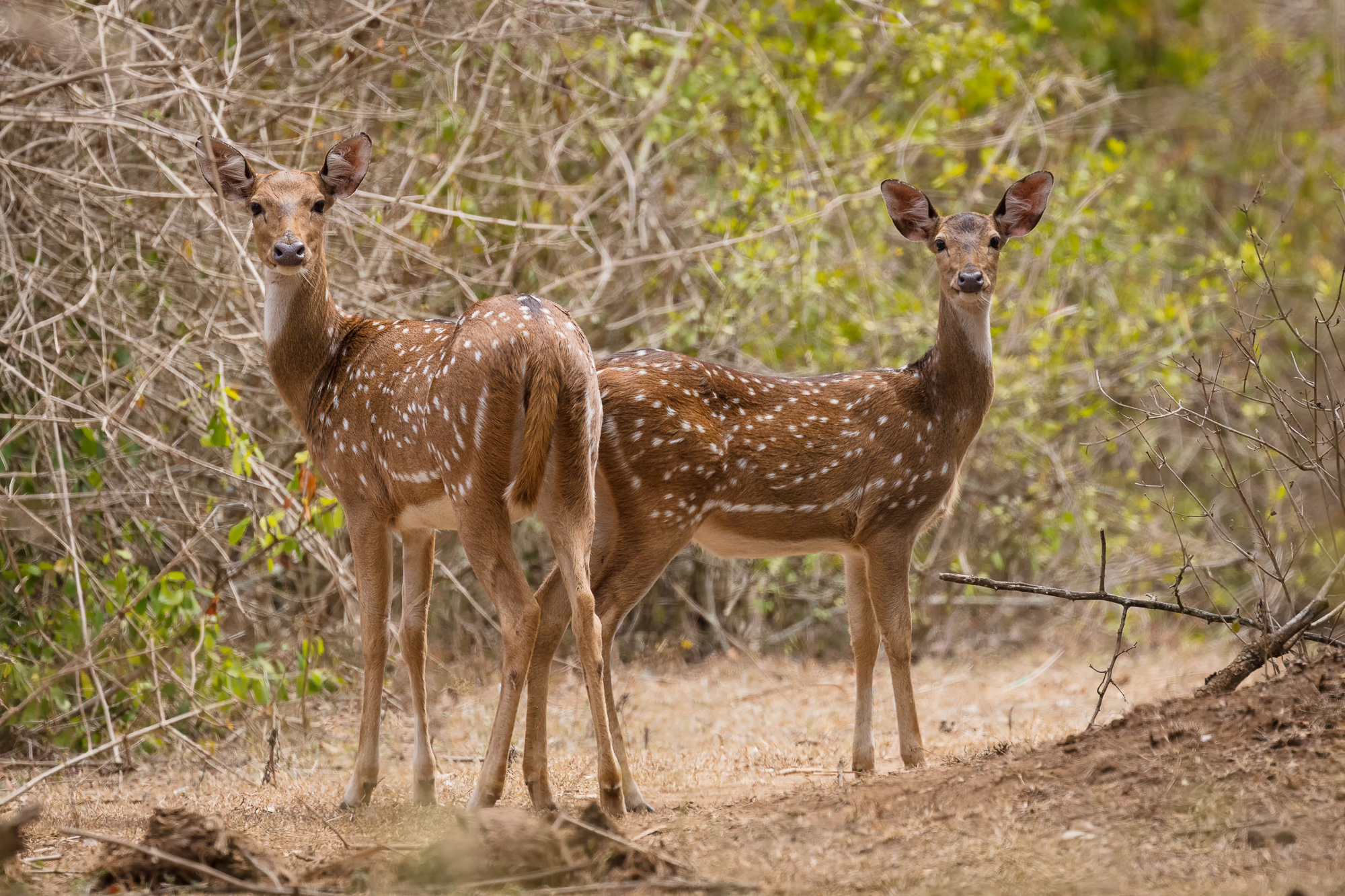 Males are larger than females and can have antlers. These antlers are three pronged and can grow up to one meter long, giving the larger males a majestic appearance.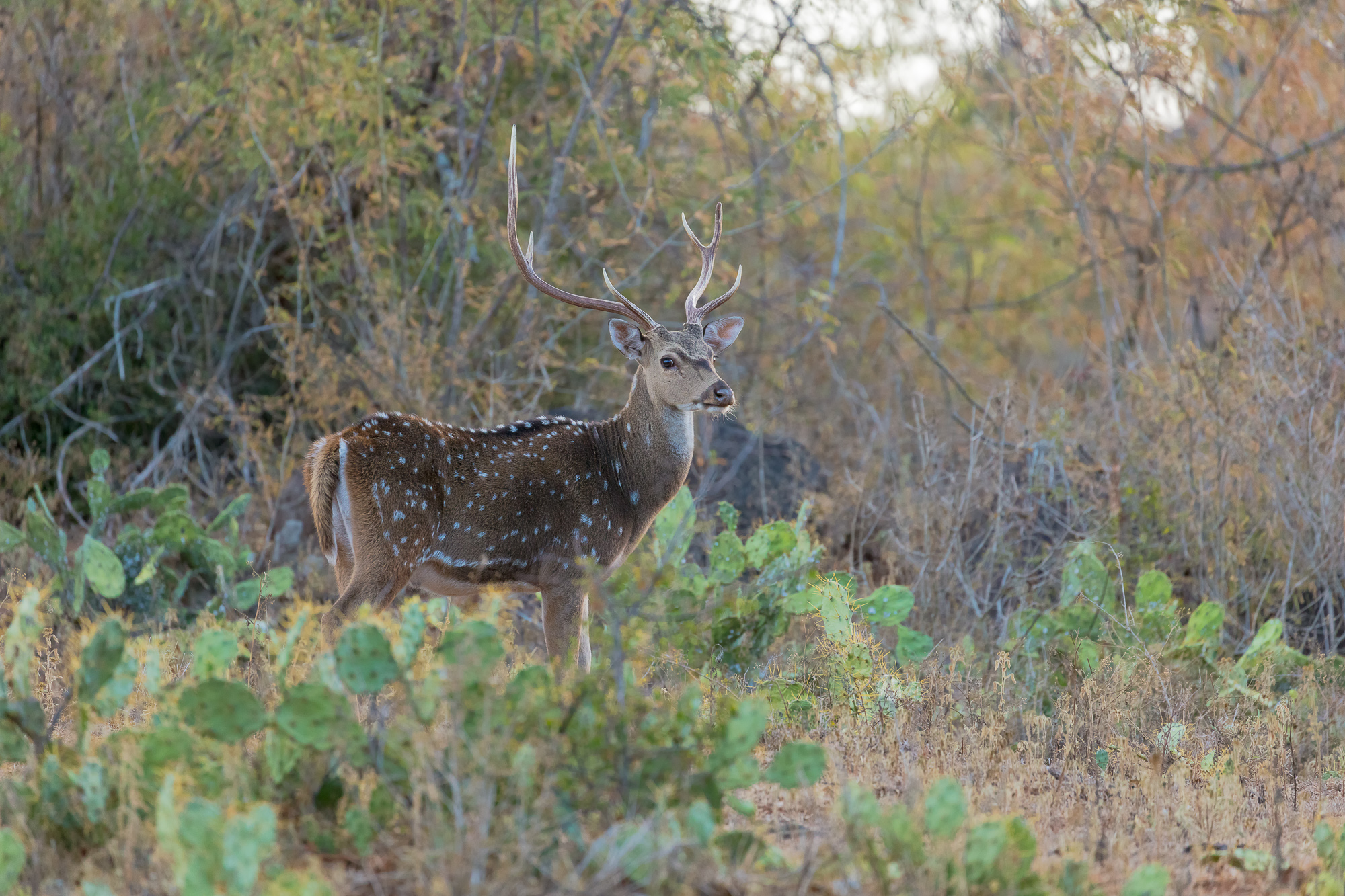 Like most mammals, the chital are much more active in the early hours of the day. They seemed most relaxed just before sunrise – however that was a much more difficult time to photograph them due to the lack of light. Unfortunately, the closer subjects were extremely skittish, diving into the dense trees as we slowed our vehicle.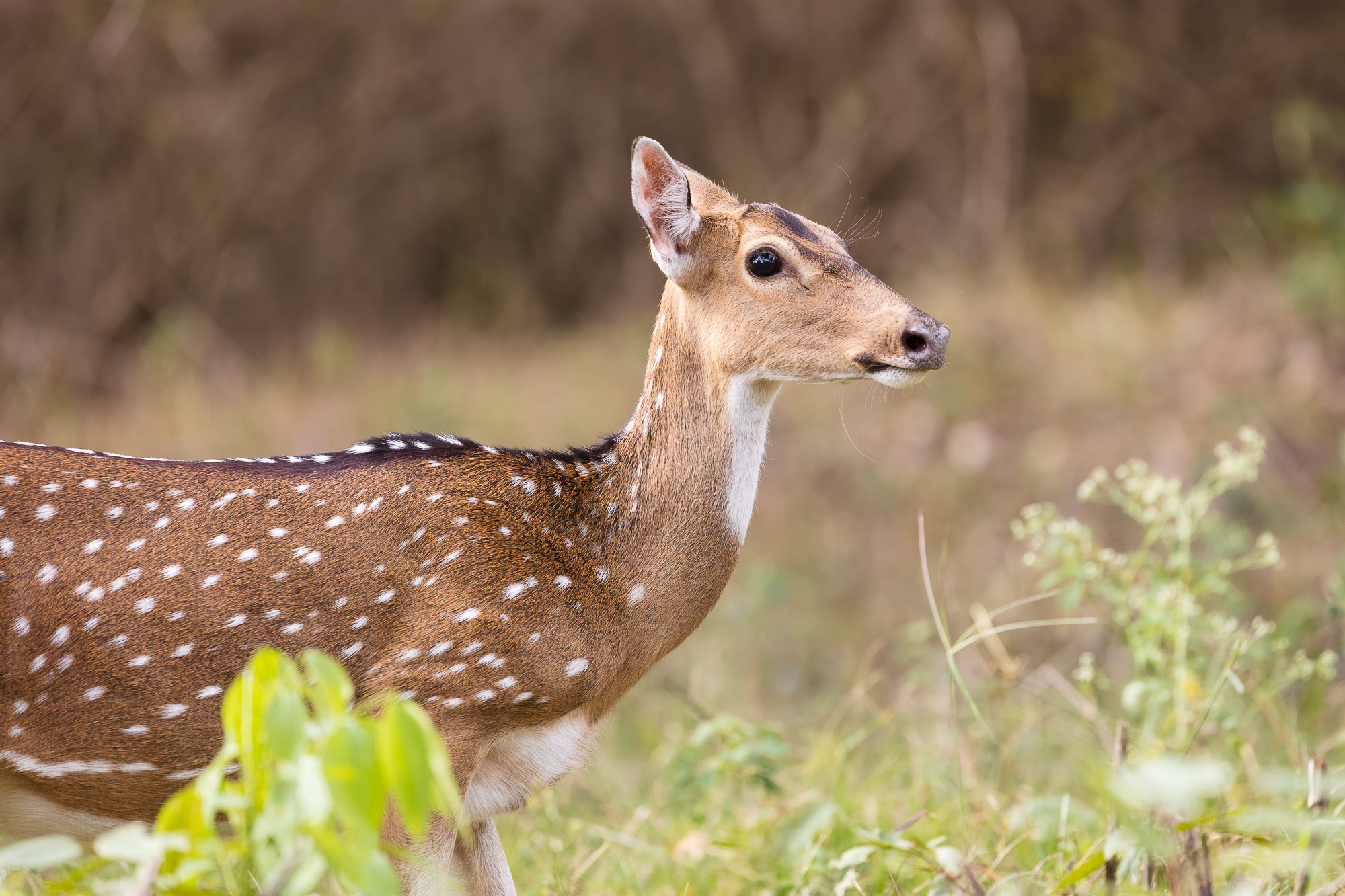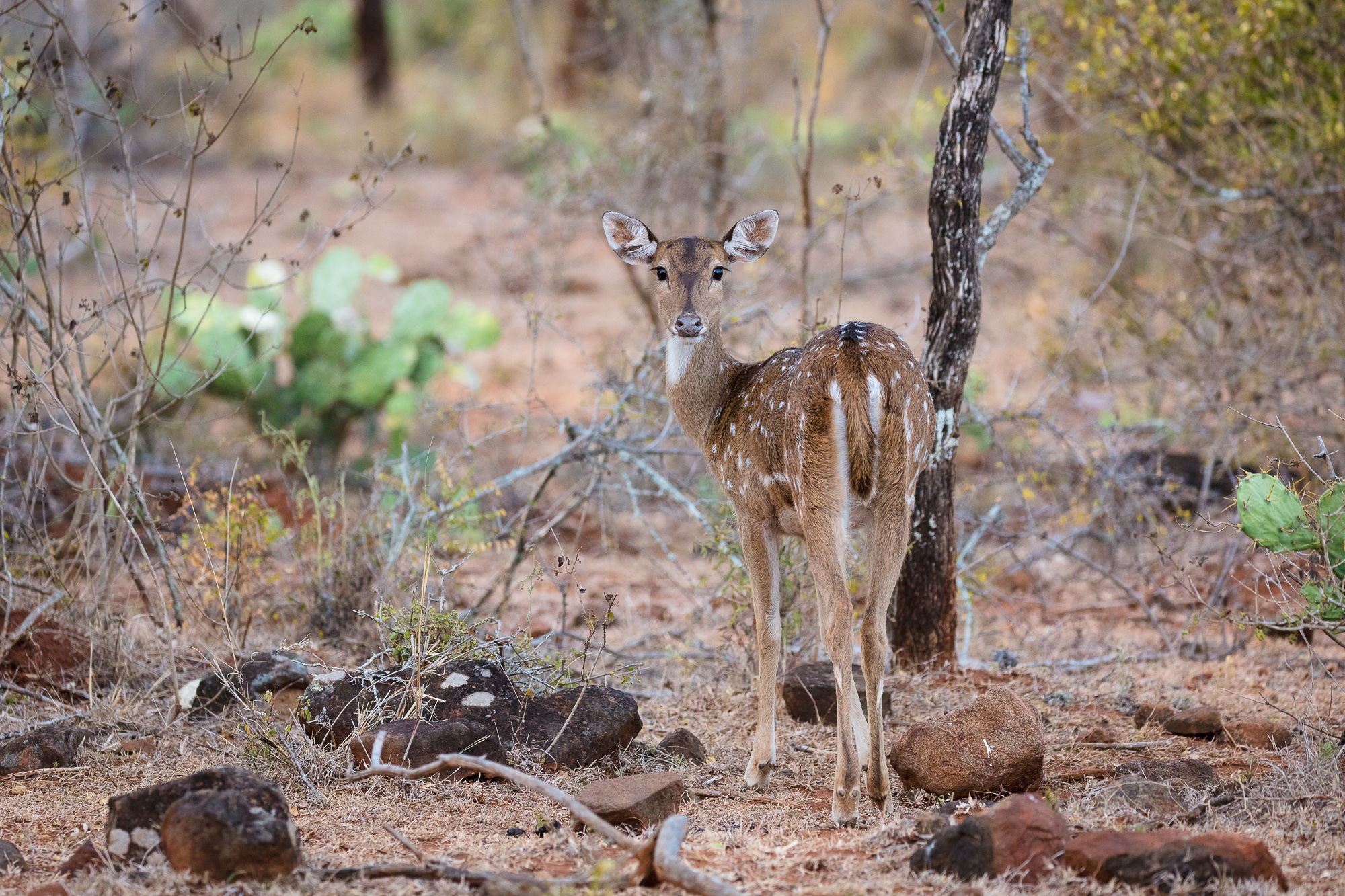 Chital are endemic to the Indian subcontinent and can be found as far north as Nepal and Bhutan. A small herd was introduced to the Hawaiian island of Molokai in the 1860s, and can today be found on the island of Lanai.