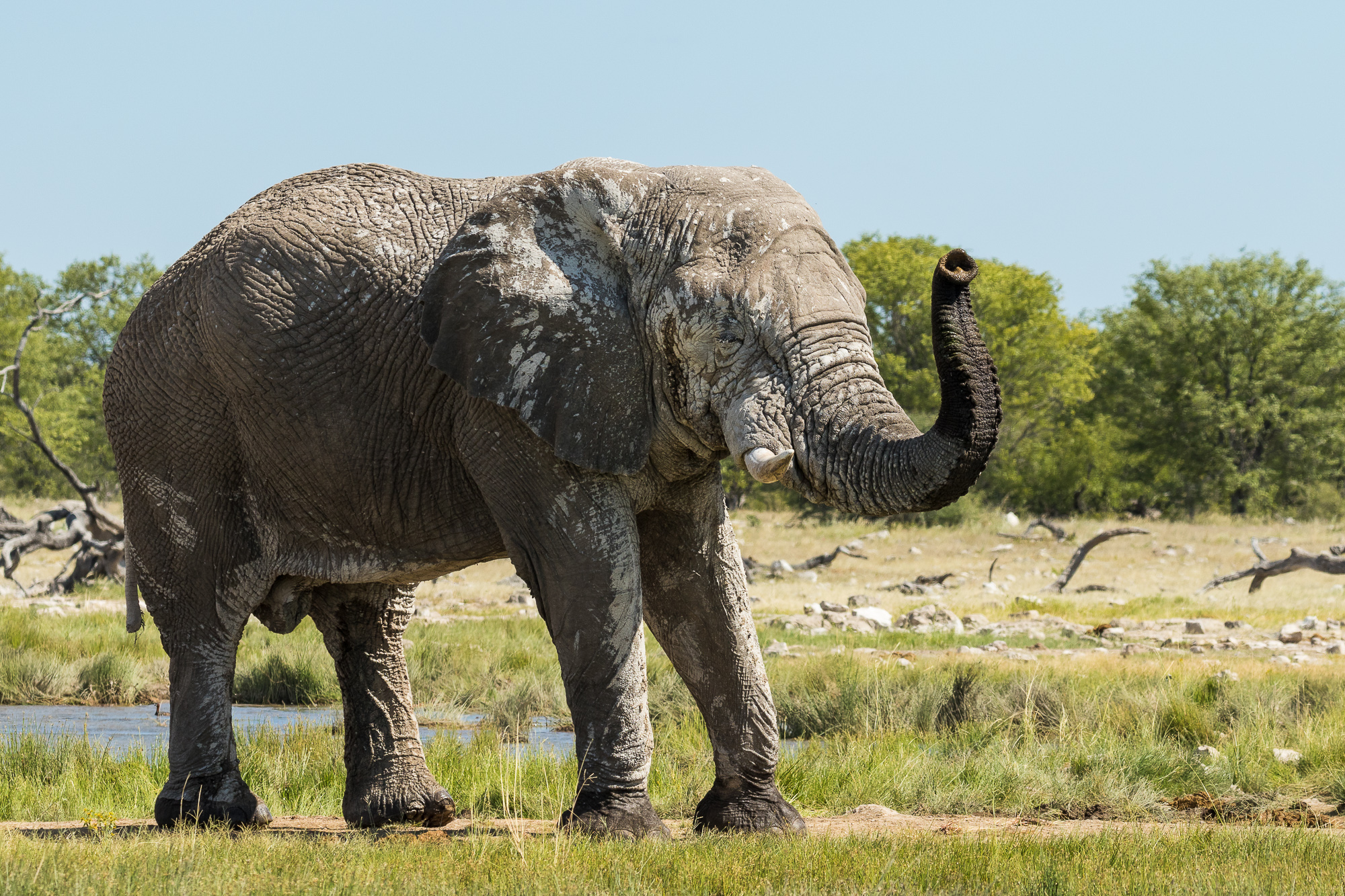 I was very lucky to see and photograph both Asian and African wild elephants in a single year. My Asian elephant experience was in the thick forests of northern Tamil Nadu, India, while I got to get up close and personal with the larger African cousins on the plains of Etosha National Park in Namibia.
And these guys were certainly huge! They are physically larger than Asian elephants, with larger ears and tusks. I saw a few drinking and having a mud bath next to a waterhole.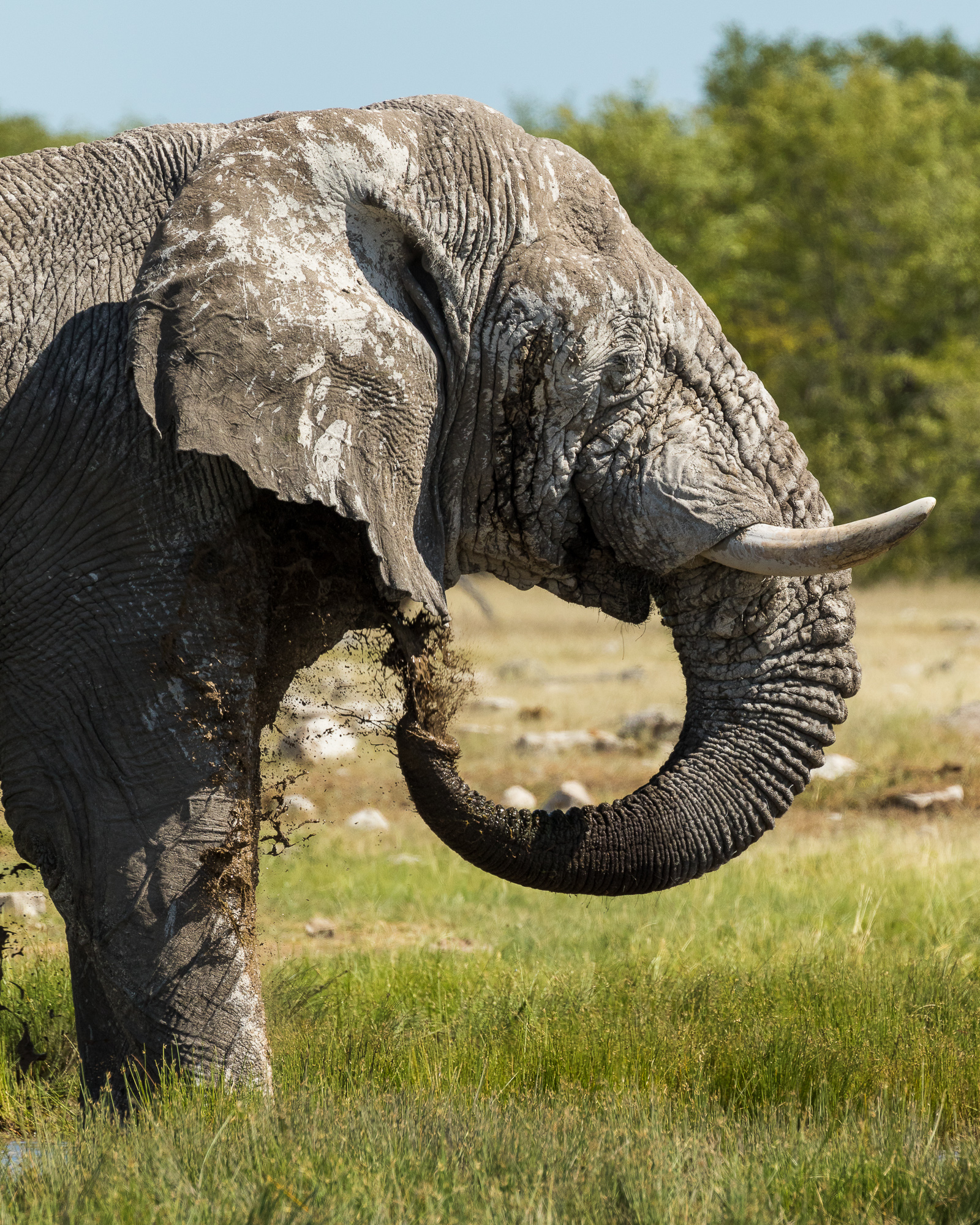 This elephant would suck up large amounts of mud and water with its trunk and alternate flinging it up and over its head, and blasting its underside. The grayish white on the elephant's skin is mud dried by the hot midday sun.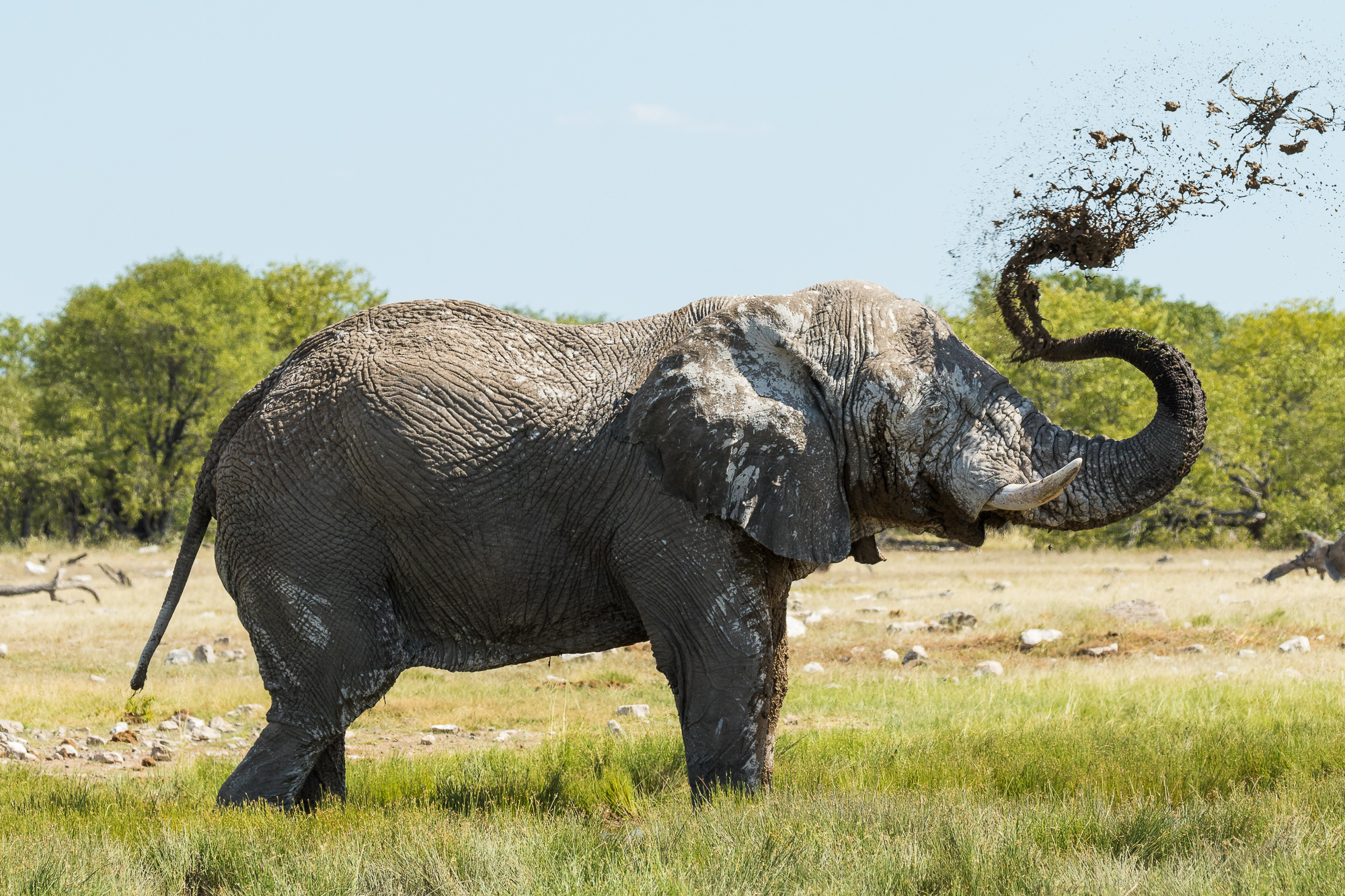 At one point we were watching a large adult snacking on some leaves of a low bush. After finishing its meal, it starting wandering in our direction, getting closer and closer. The beast soon filled my camera frame at 70mm, and yet it came closer still, making me nervous. My mind's eye was playing out a scenario which involved this guy getting upset and flipping our van. Luckily, our driver was prepared and when the elephant got within 20 feet, he threw the van into gear and got out of there.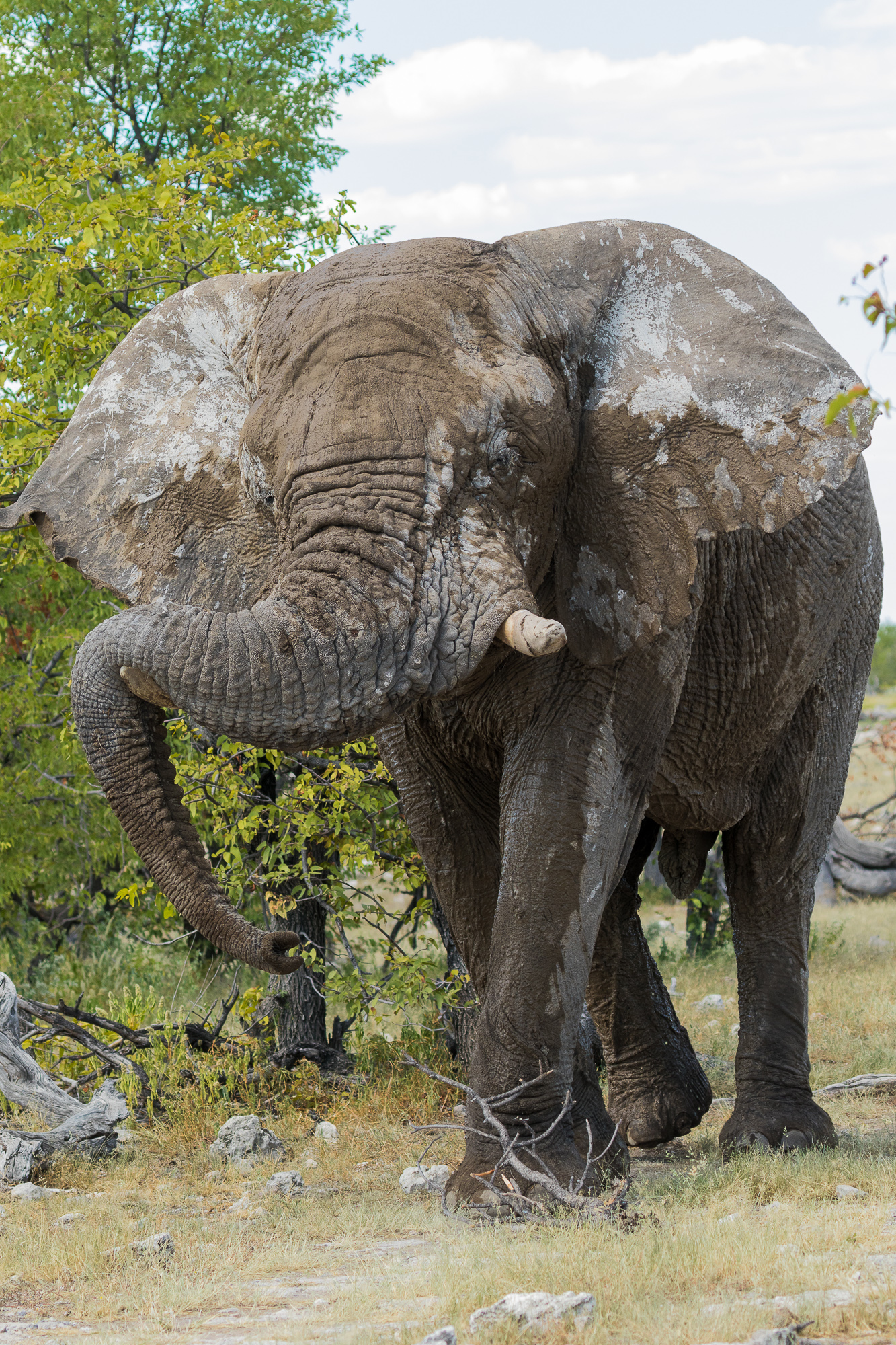 It was a joy to just sit and watch these mammoth creatures. Similar to watching primates, you can see the intelligence and intention in their movements. Their amazing multipurpose trunks that they use to grab, smell, drink, touch, carry, and sometimes break is endless enjoyment to see.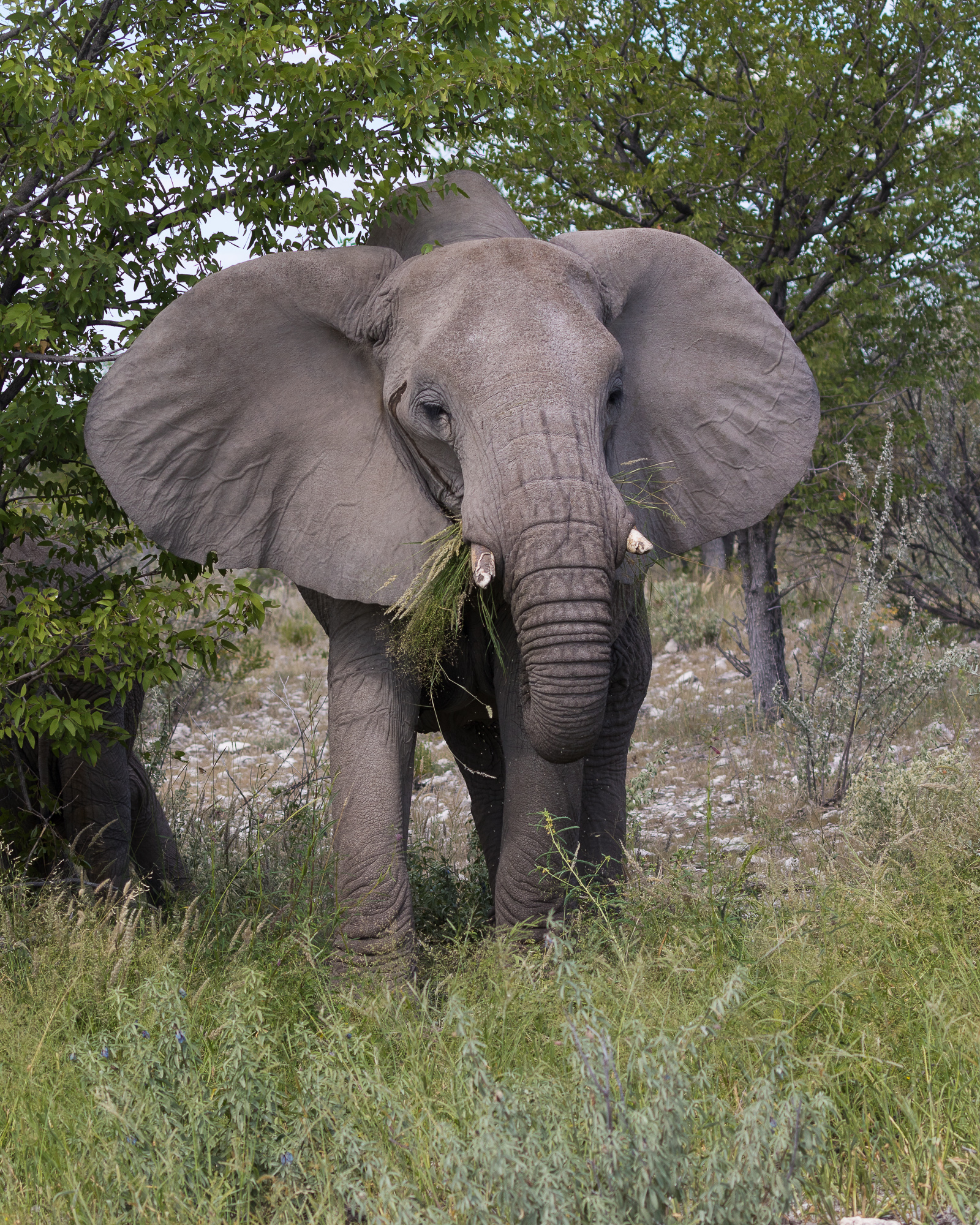 As excited as I was to see these large bush elephants, I was looking forward to seeing the smaller, desert-adapted elephants in a few days time. Stay tuned for photos!