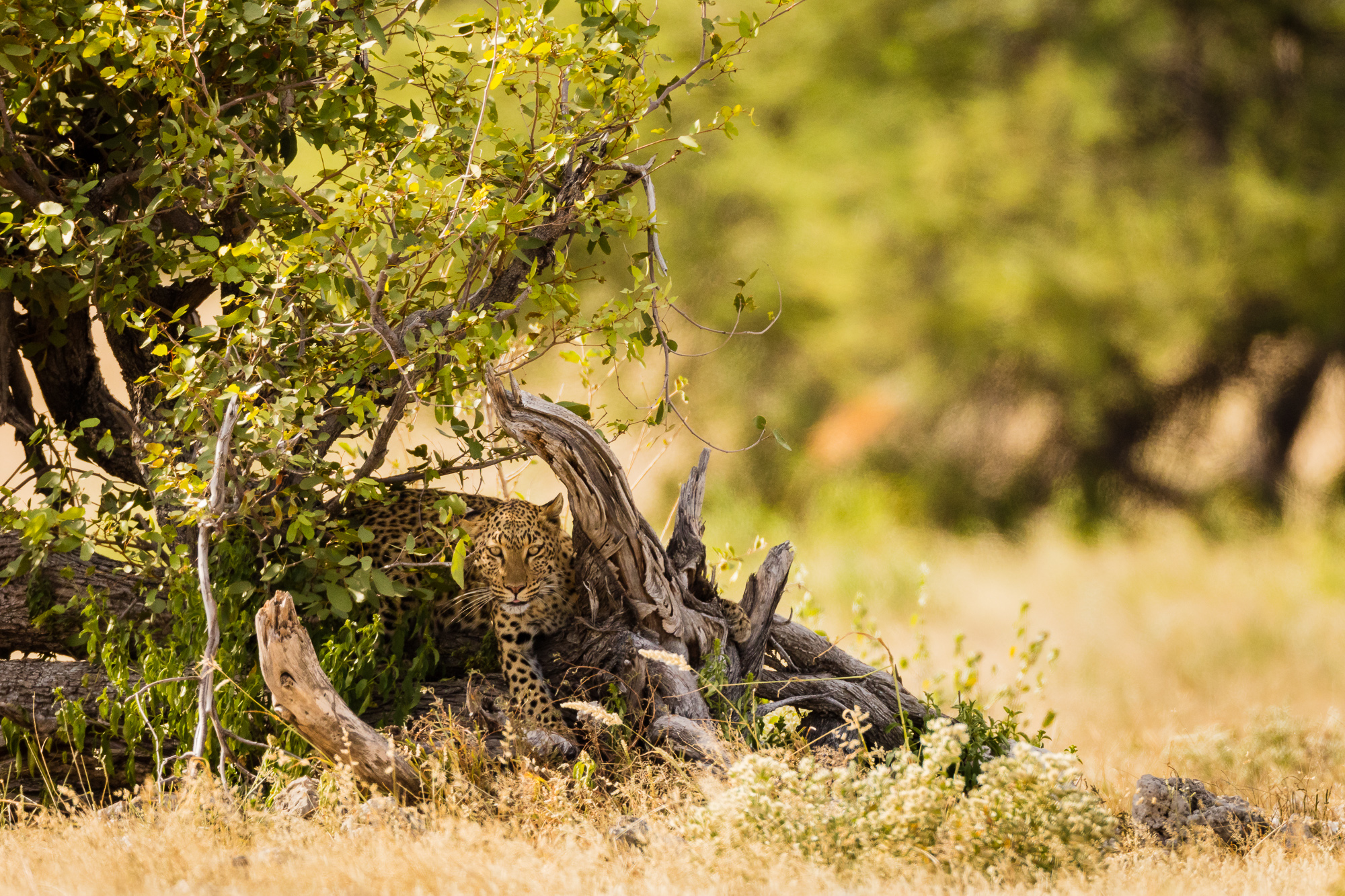 While in Etosha National Park in Namibia, I was lucky to photograph an Africa leopard. Our guide (the incomparable Kiran Khanzode) had found out from some locals that there had been a leopard kill in a particular area two days before. Since leopards typically hunt every two days (depending on the size of the game), we went to that area to see if we could see a leopard stalking prey for another kill.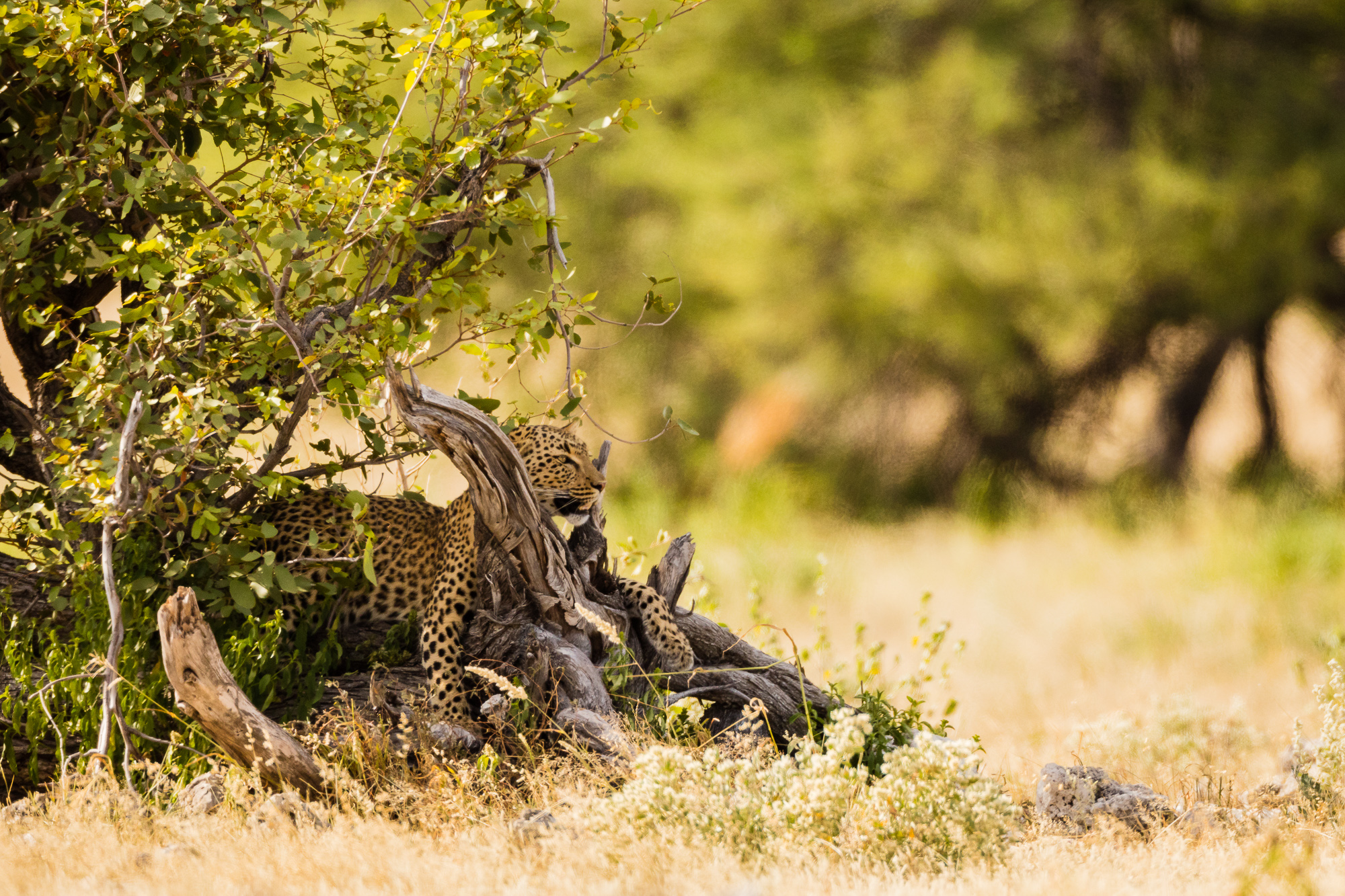 We pulled up our vehicle and scanned the area, but saw nothing but a small herd of springbok. Then a very small movement caught my eye and there in the shadow of a small tree was a leopard curled up around a fallen log. The leopard was busy scanning the herd of springbok, and in particular watching one break away from the rest and wander closer – oblivious to the danger lurking under the tree.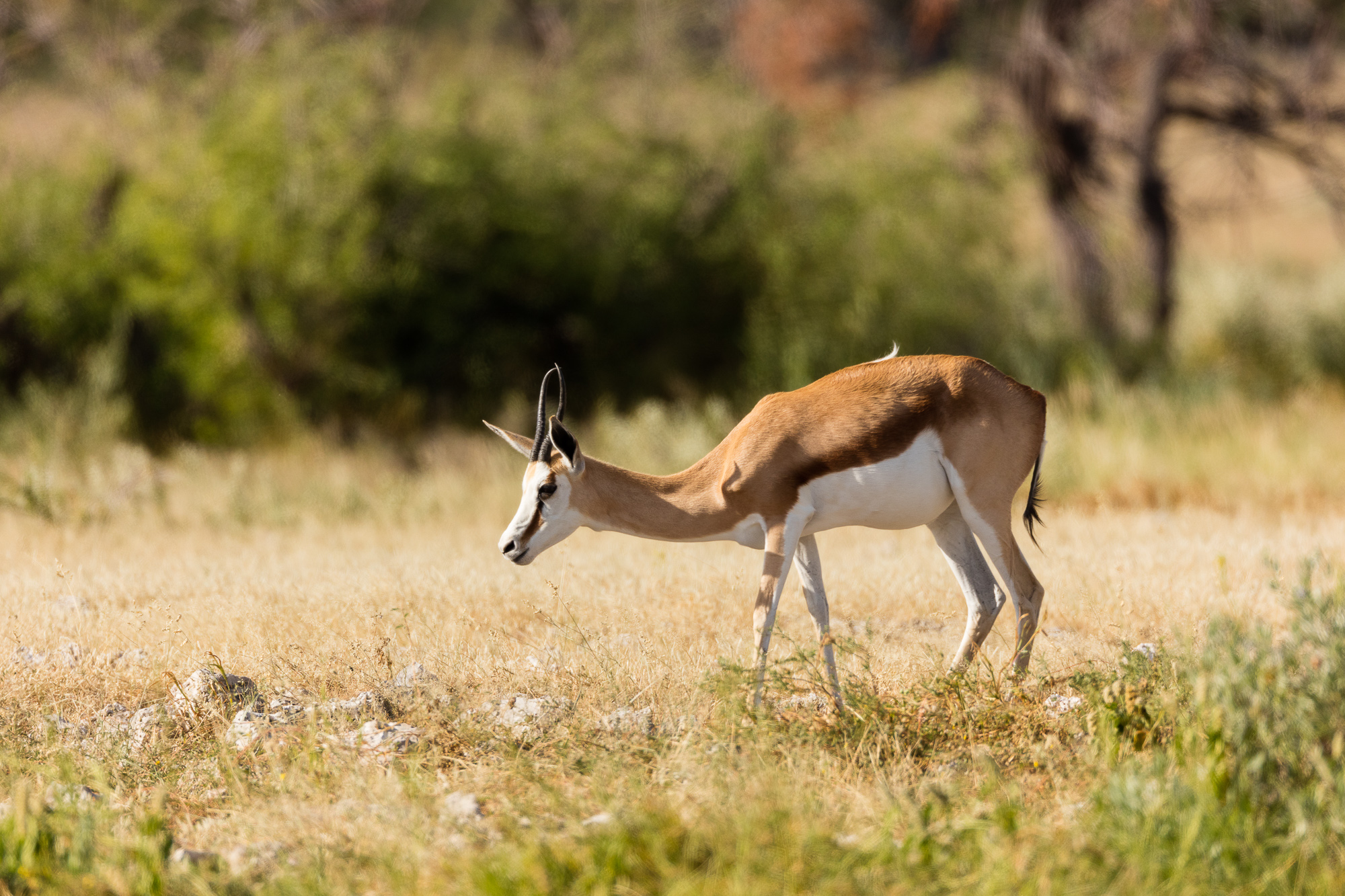 A waited with baited breath, hoping to see the leopard spring into action. All the while I was using my 800mm lens and Canon 5DSr camera to squeeze every bit of detail from the scene. Fortunately for the springbok, the leopard decided against a full frontal strike, and decided to wait for a better opportunity. The herd moved away, and the leopard decided to catch a midday nap.
Gear I used to create the photos in this post: