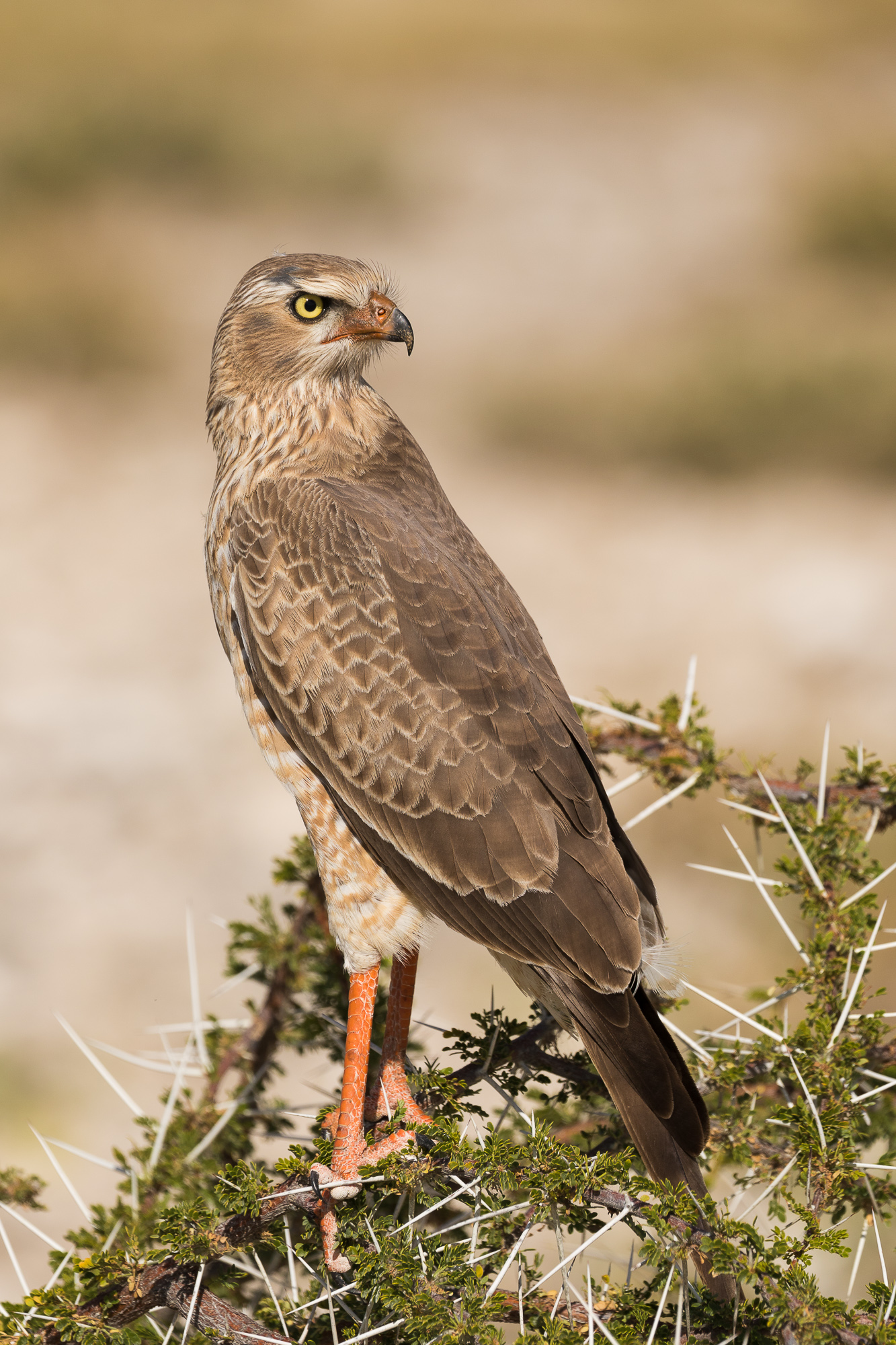 One of the species I was hoping to see in Africa this spring was the pale chanting goshawk. I got lucky in that I not only saw a few of them, but was also rewarded with a beautiful sighting of a dark chanting goshawk as well.
The chanting goshawks get their name due to their tune-like "whistling" calls primarily during breeding season. At this time the males are rather vocal, and their calls resemble a kind of chant.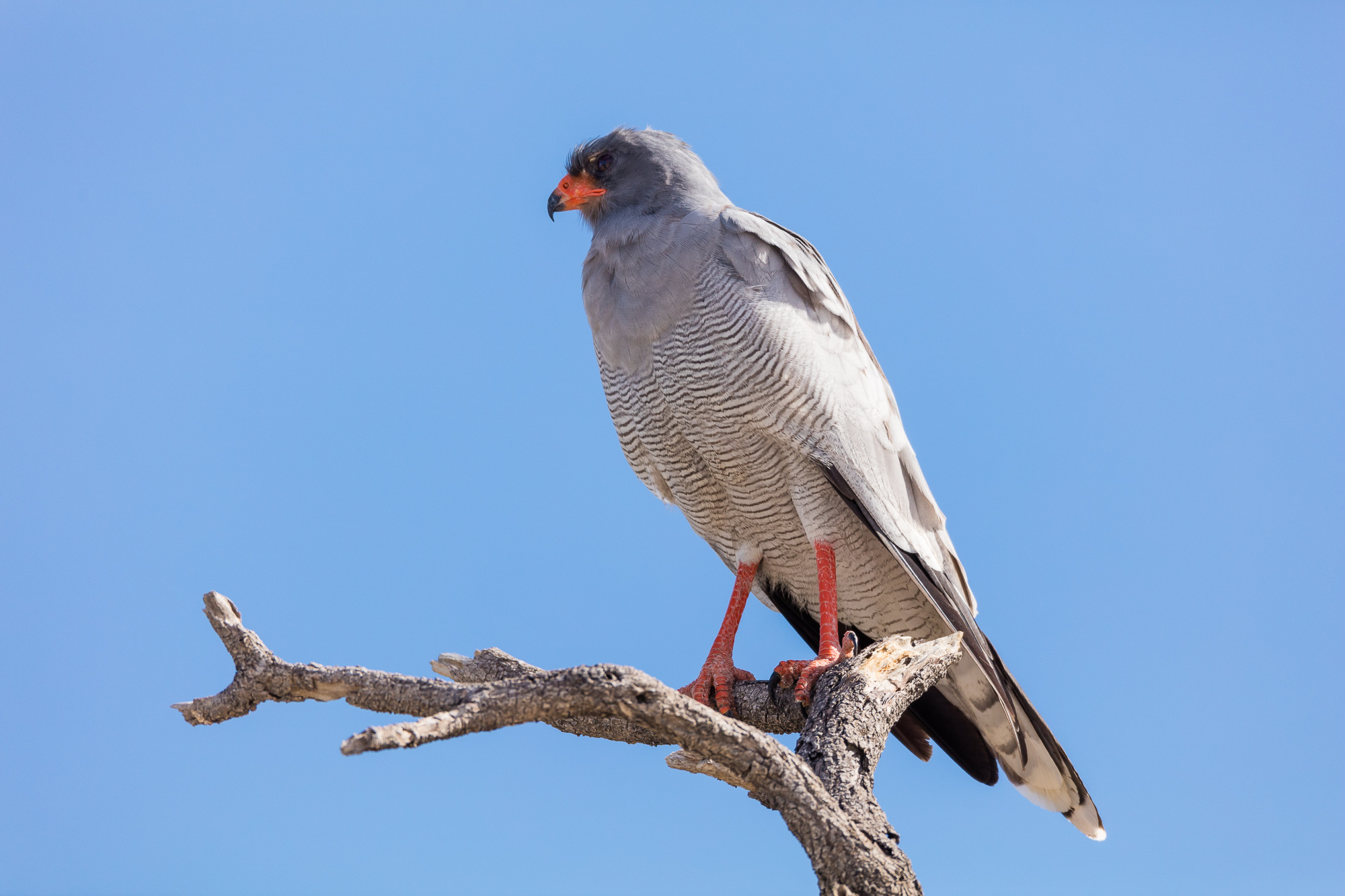 Dark chanting goshawks prefer a habitat of open woodlands, while the pale species frequent open grasslands and more arid climates. Dark chanting goshawks have a sub-Saharan range, but are replaced by pale chanting goshawks in the south. Parts of Namibia fall in both species distributions, where you can see both in a single day.
Each pale chanting goshawk I saw was perched rather high up, either near the top of a tree of in one case a power pole. However, I lucked out with the dark chanting goshawk because it was perched on a low bush, putting it directly at lens height.
Gear I used to create the photos in this post:

Products from Amazon.com
‹
›