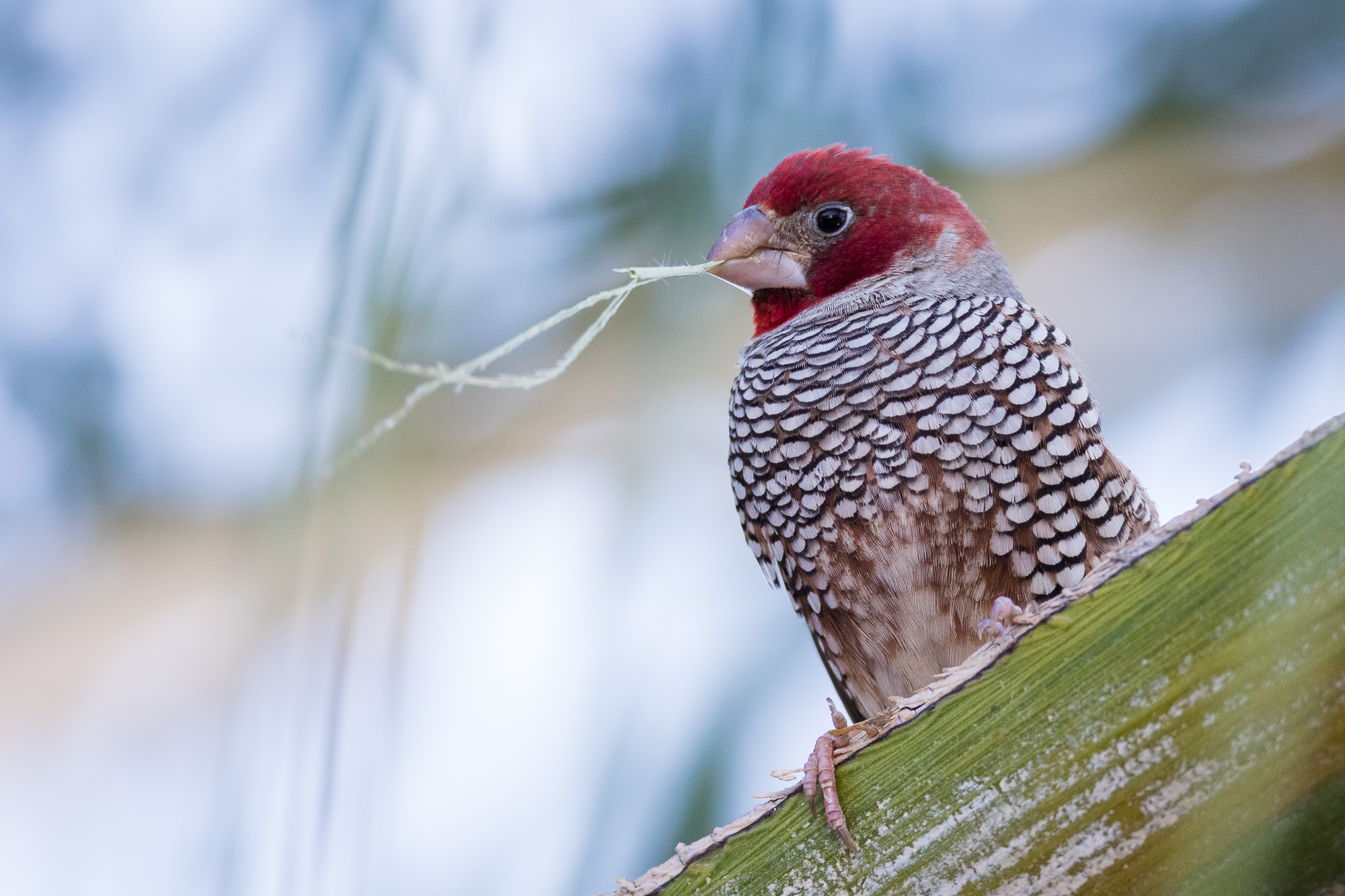 Red-headed finches are a medium sized finch with a beautiful feather pattern on the body. The males display a bright red head, while the females have a grayish head with slightly duller body colors.
I came across a wild colony in Windhoek, Namibia, where it appears that they took over a set of old nests abandoned by some kind of weaver.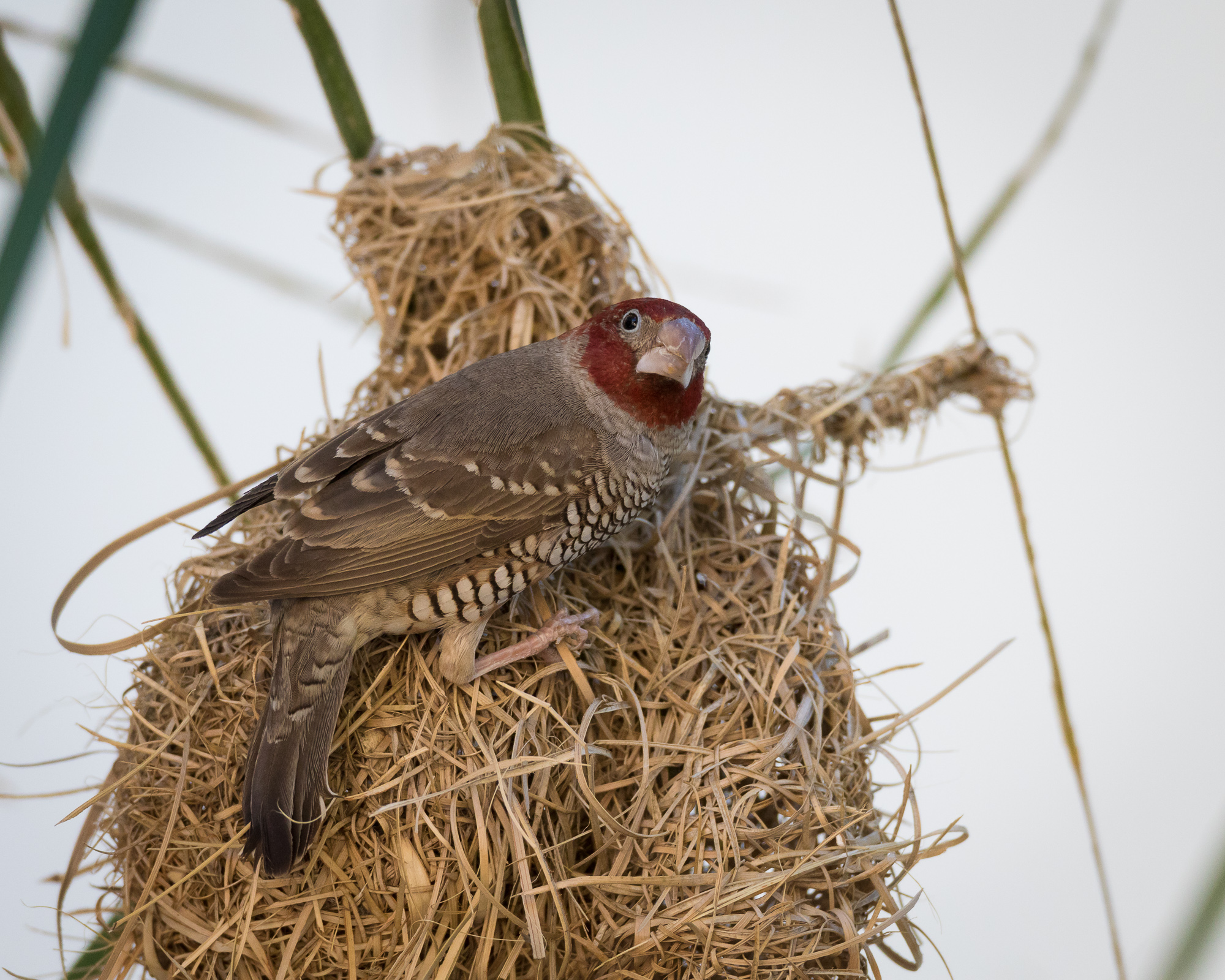 The nests were hanging from the branches of a tree, with a small entrance on the underside. This species is known to take over and retrofit nests of other species, though they also build their own.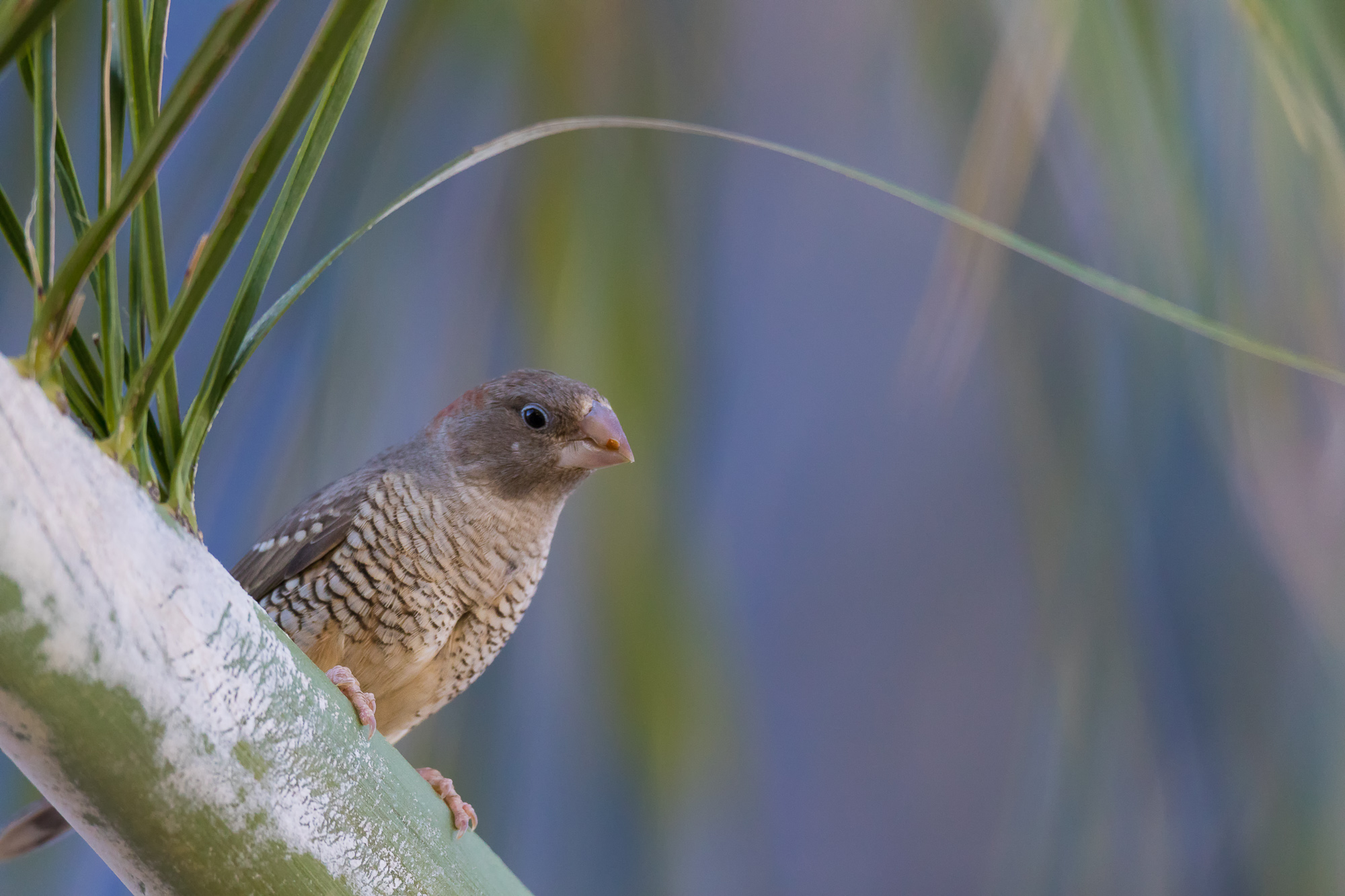 I was not able to find much information on this bird, other than to read that they are occasionally bred as caged birds.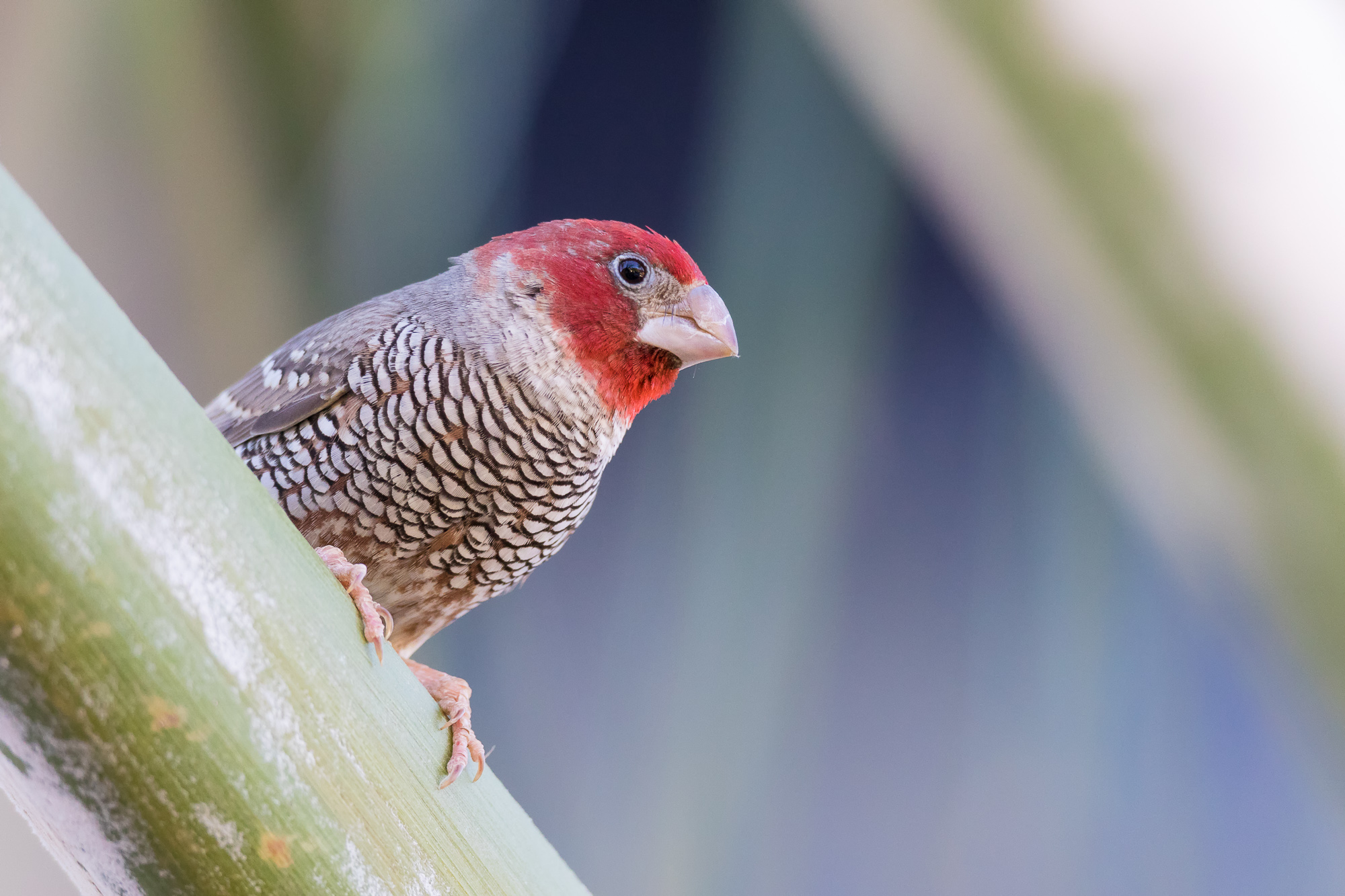 It is birds like this that makes traveling to other parts of the world so much fun for me. When I arrive in a new area, even the most common species are new and interesting.
Gear I used to create the photos in this post: