One of my biggest surprises on my last trip to India was encountering several giant squirrels. I am use to the cute and cuddly squirrels of North America, so it was quite a shock when I first saw one of these tree beasts. Measuring a body length of around 14 inches, and a tail length of over 2 feet, these squirrels were bordering on raccoon size!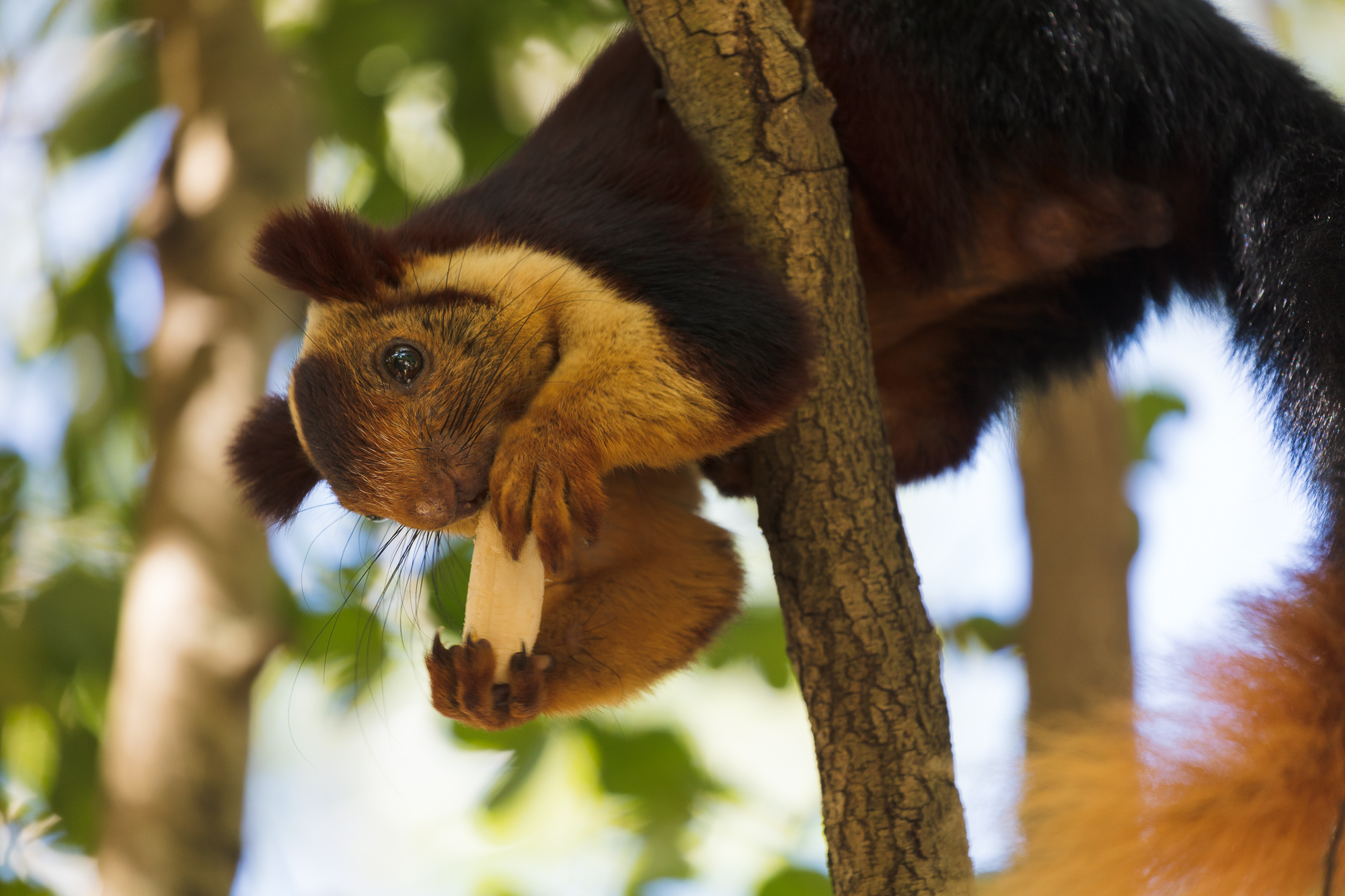 Although large, they were still pretty cute, with little round ears that stick up.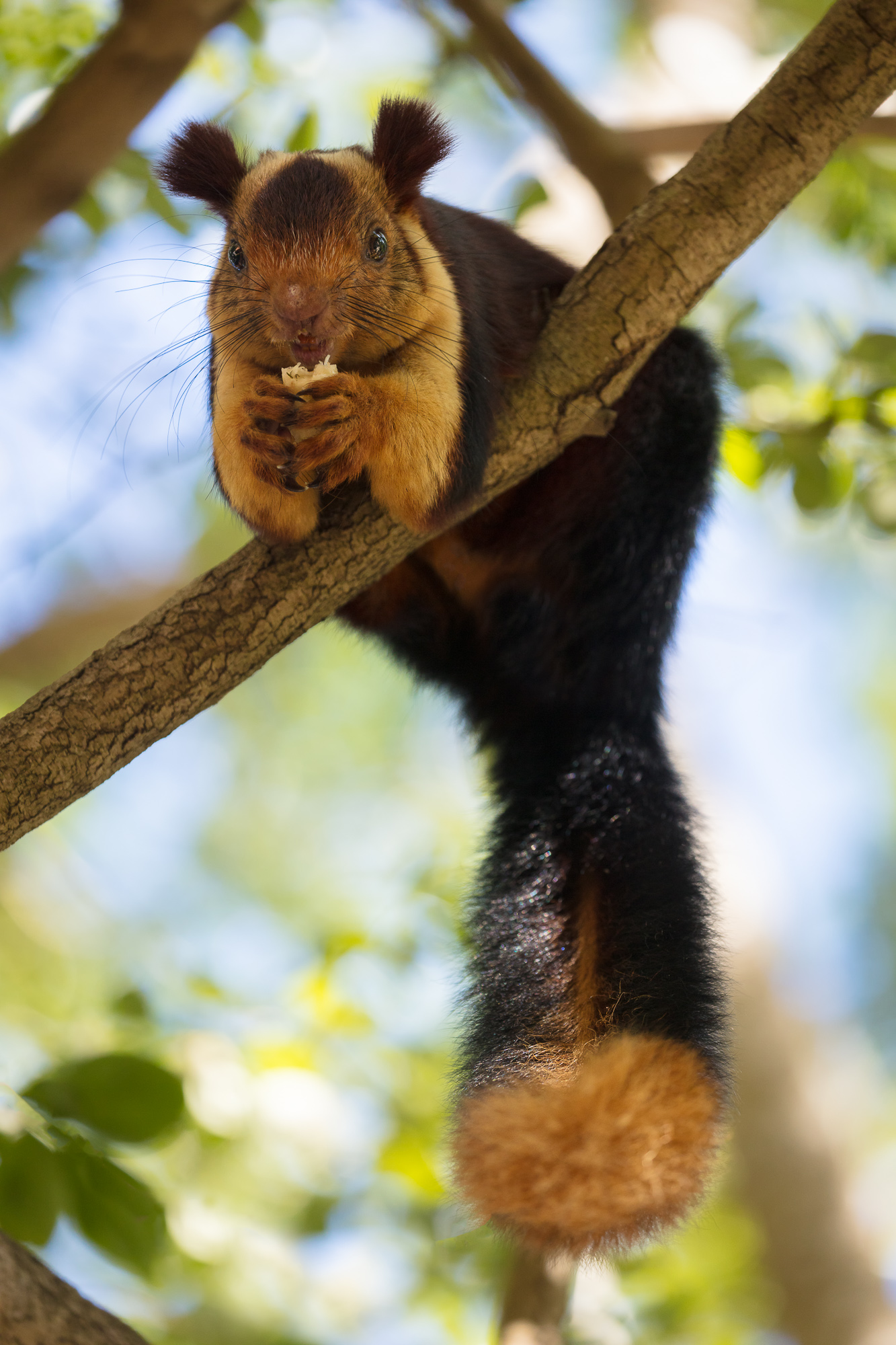 One of the squirrels had gotten ahold of a banana from someone in our forest camp in Mudumalai. He took it up into a tree and proceeded to devour it, holding it firmly in his dexterous grip while balancing his body weight across a small branch.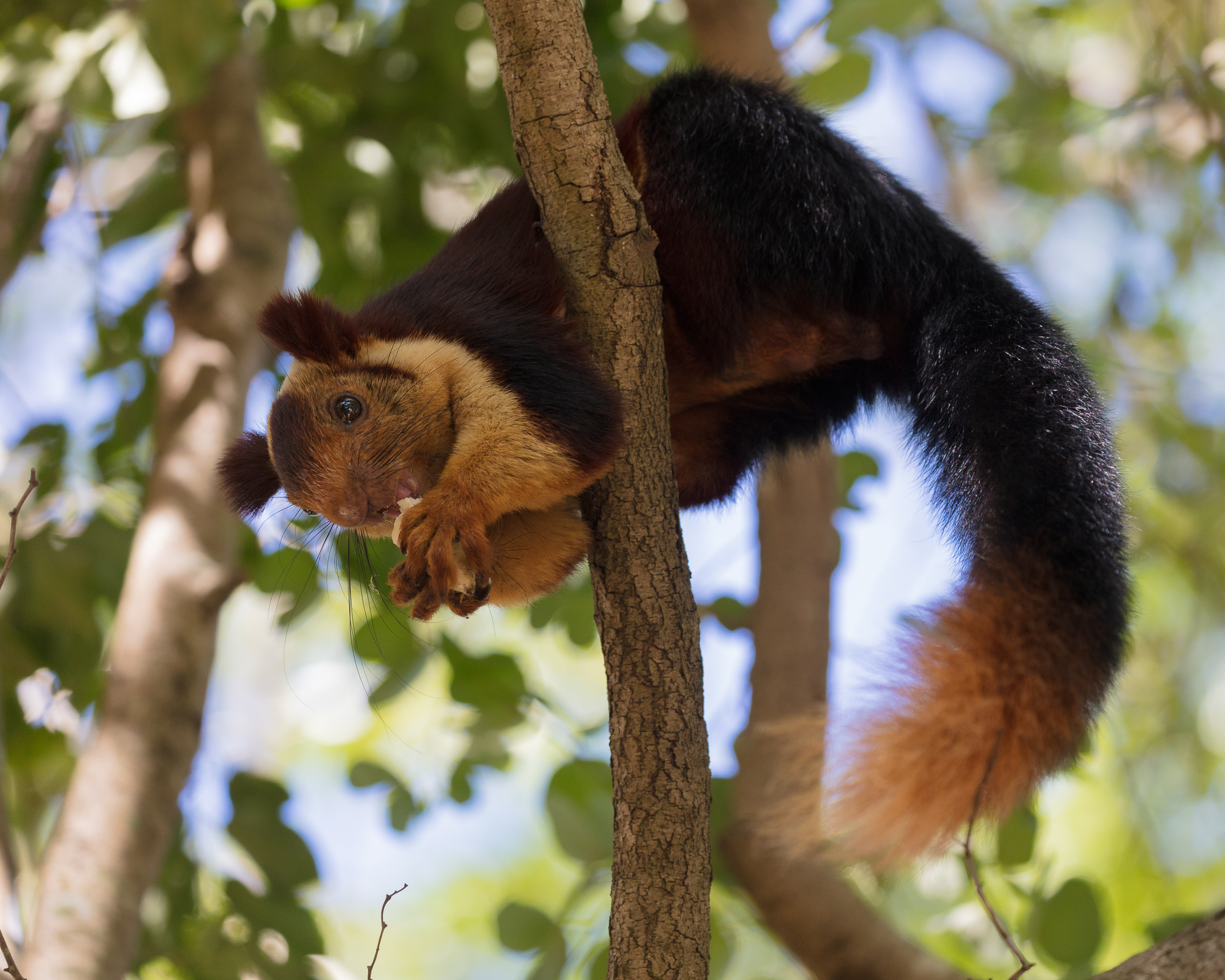 This is a tree dwelling species that rarely leaves the upper canopy. I felt lucky to see three of these shy creatures in less than 24 hours. My last sighting was a stroke of luck. We had pulled over to let the car rest half way up a long a winding climb up to Ooty. One side of the road was a cliff towering above, and the other side was lush with the tops of trees growing far below. And there through the canopy, directly at eye level was another giant squirrel.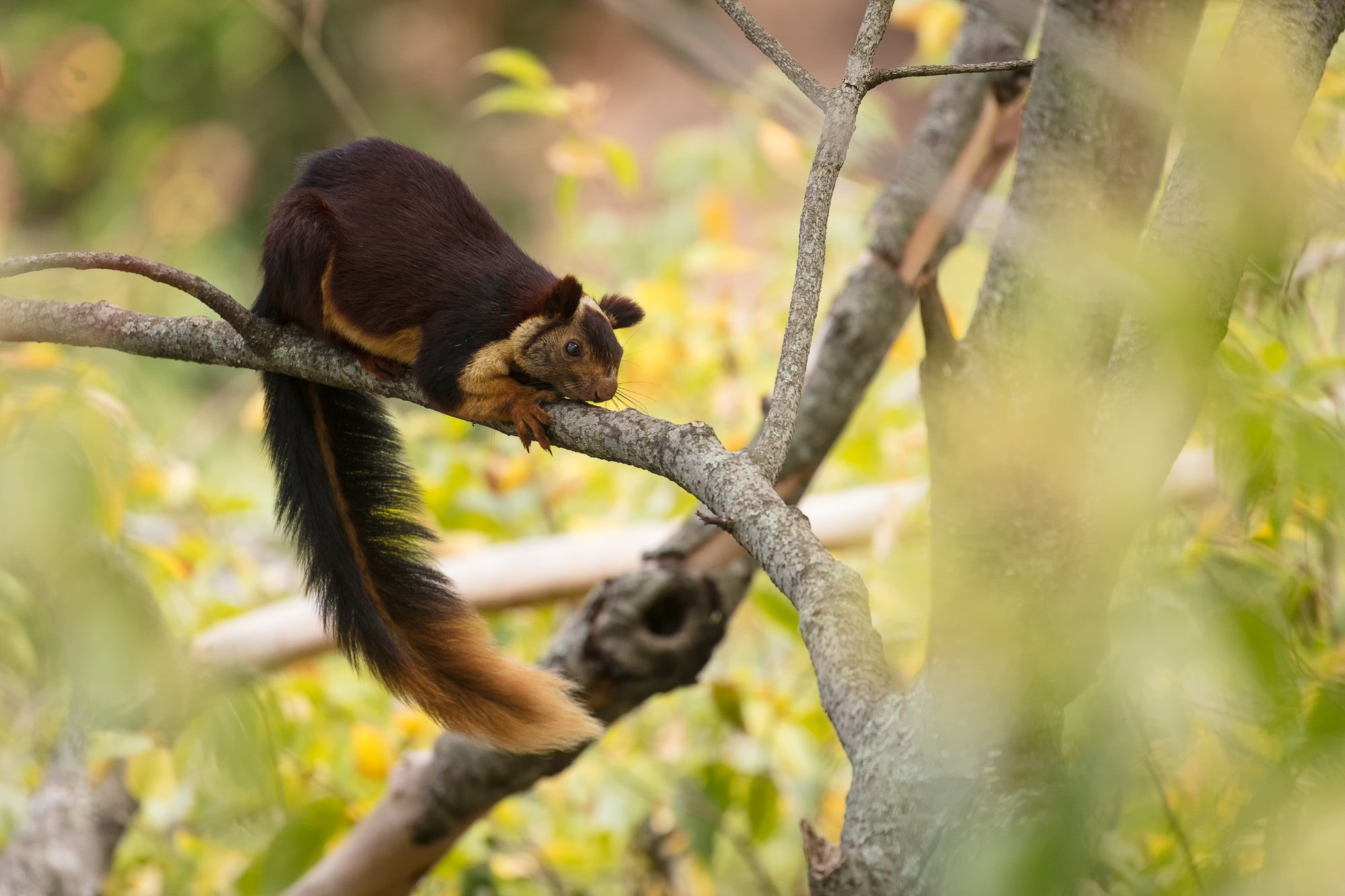 I got several photos of this guy, but this was my favorite. Although I had a direct view, I shot through some leaves at a wide aperture to give the feeling of peering through a thick forest at a shy, solitary creature.
Gear I used to create the photos in this post: