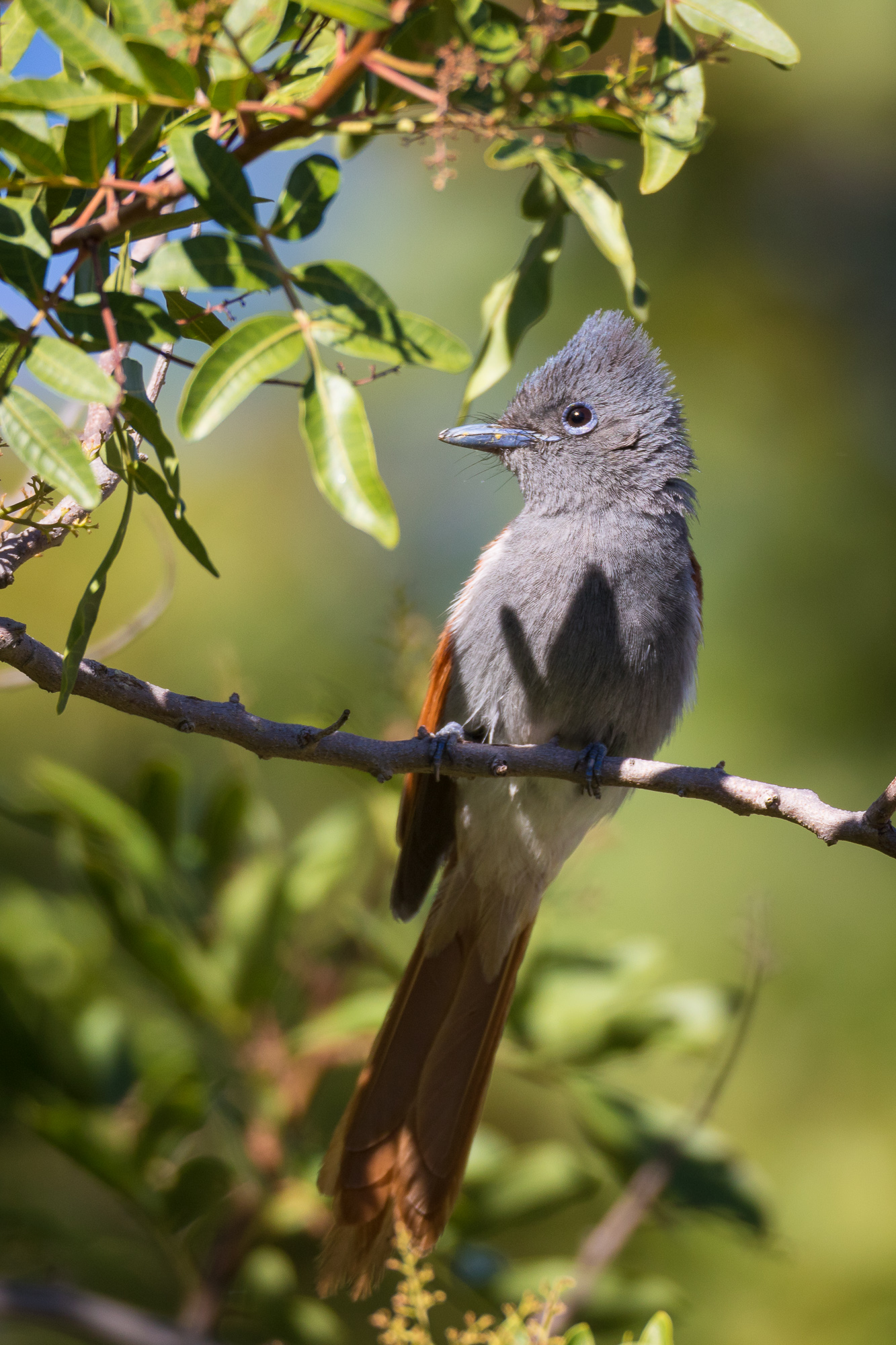 I just returned from an 11 day trip through Namibia. It was a wonderful trip full of new sights and sounds, many new species for me, and a lot of fascinating locations. Overall, I traveled nearly 2500 miles, mostly on dirt and gravel roads.
While there is much to come on this blog, I thought I'd start by posting one of the birds I saw during my first morning in country. After 36 hours of travel, I finally made it to Namibia. I woke early the next morning to see which new bird species I could photograph. It wasn't long before this beautiful paradise flycatcher landed on a nearby branch and gave me magnificent views in warm morning light.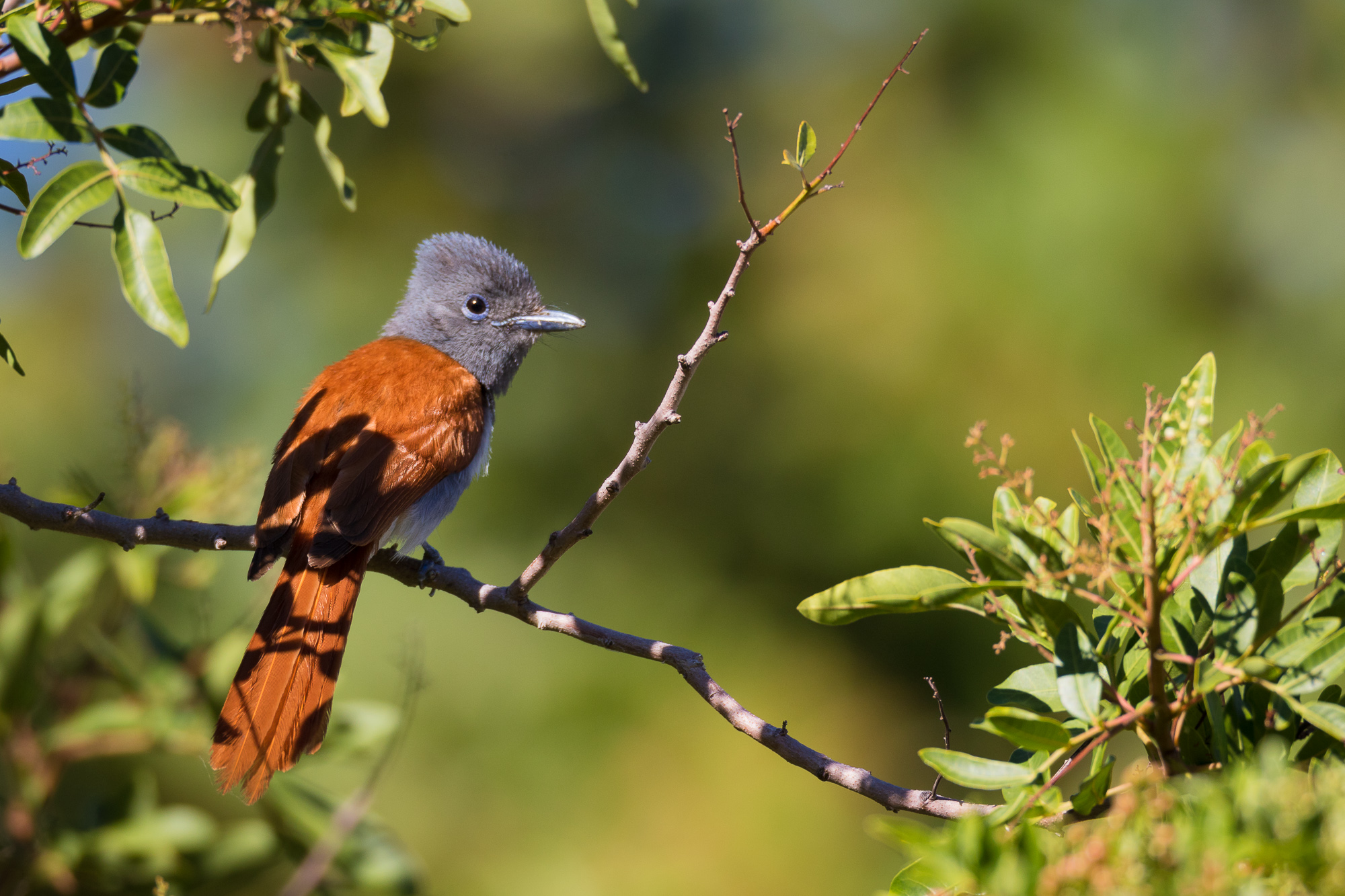 The African Paradise Flycatcher is the most comment flycatcher in the continent, as well as the largest. Usually found in ones or twos, this bird lives up to its name by eating passing insects, or flitting about in the branches looking for flies. For one of first new species sightings, I new I was off to a good start of my trip. Stay tuned for lots more, including tons of wildlife (of course!), as well as some dramatic landscape spots.
Gear I used to create the photos in this post:

Products from Amazon.com
‹
›