Earlier this fall, my wife Kerry and I took a trip up to Redwood National and State Parks in northern California. As we got up to Prairie Creek Redwoods State Park, we stopped at Elk Meadow, a popular spot to see one of the few herds of Roosevelt Elk that survive in and around the Redwood parks.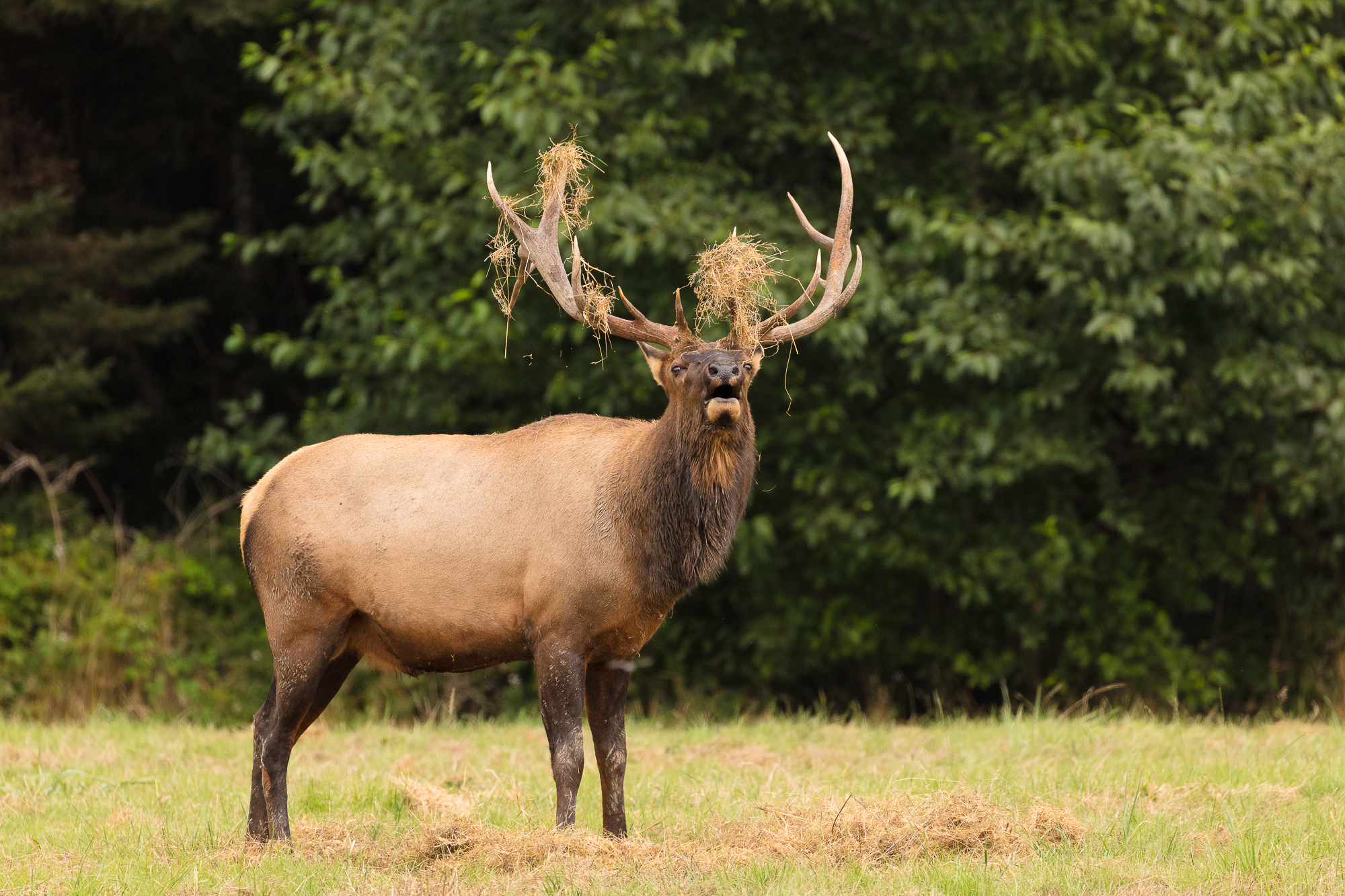 As it was fall, we were treated to witnessing rutting season, the time of year where bull elks assert their dominance in the quest for female attention. It was readily apparent who the big, dominant bull was, decoratively adorned with straw hanging from his antlers. The regularity of his bugles told us that he had a high opinion of himself!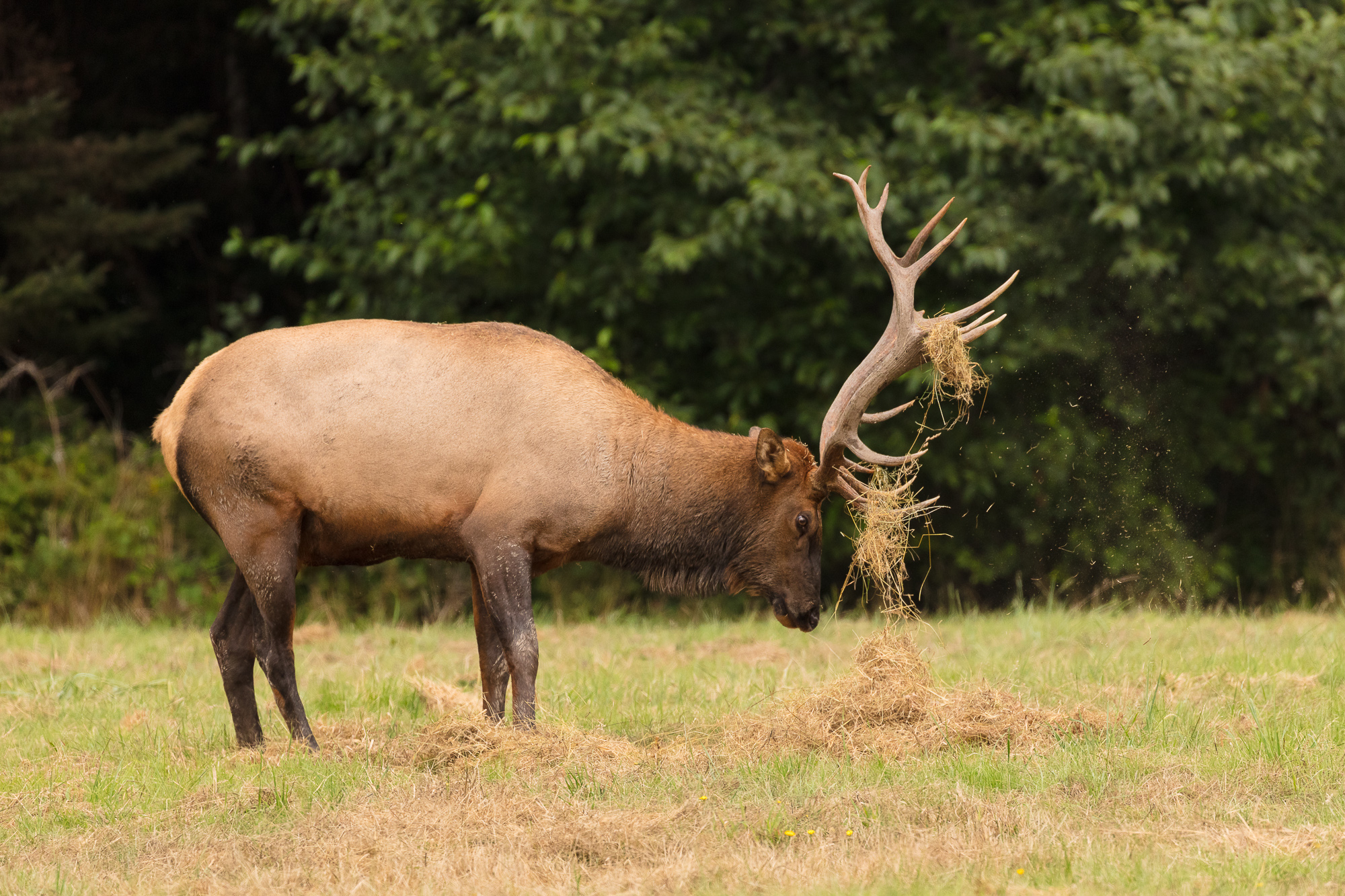 After a while he realized his vocalizations were having no effect on his fellow elk. Obviously, he needed more straw! He quickly set about redecorating himself.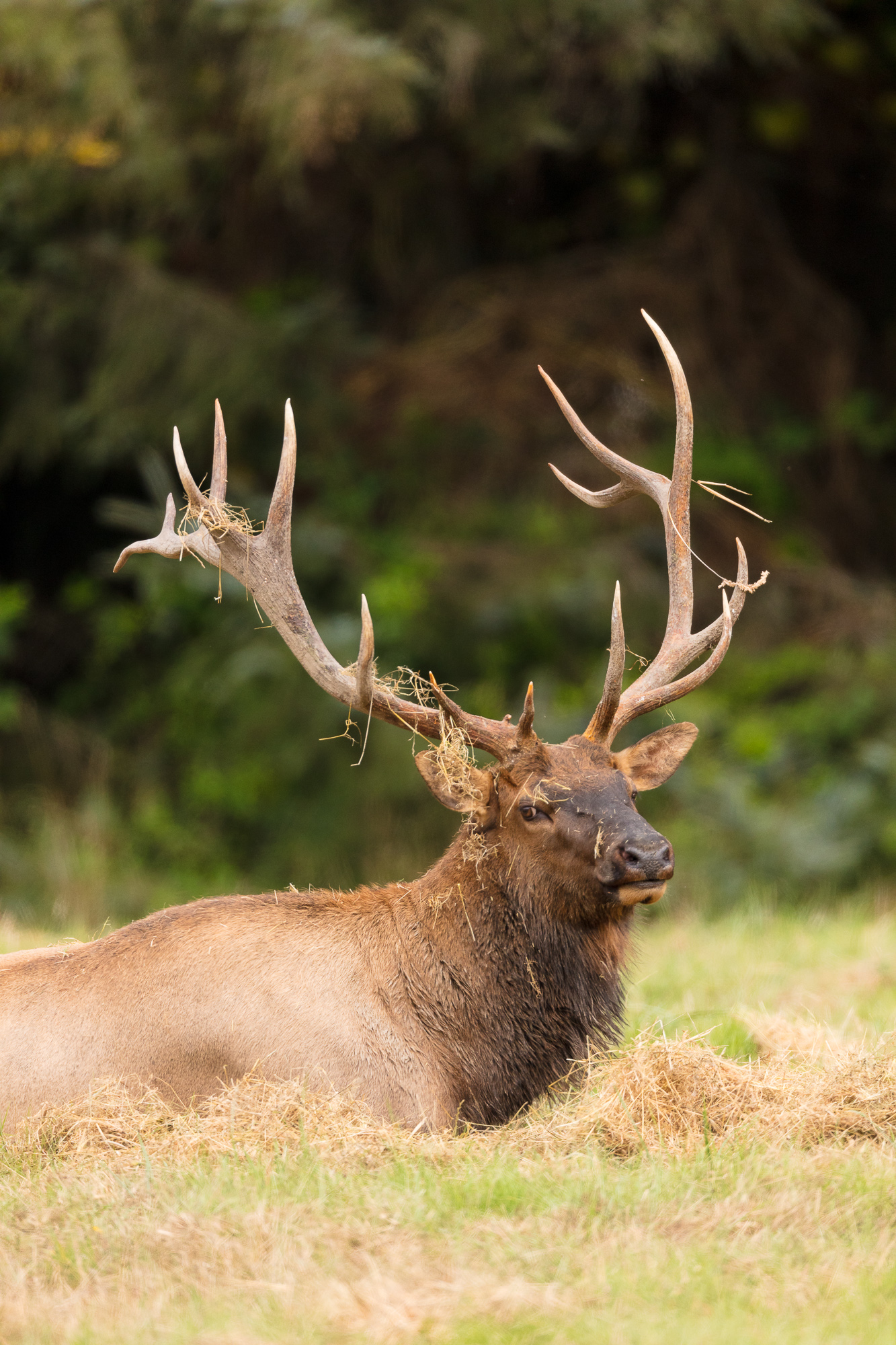 Exhausted from his efforts of showing off, he took a bit of a snooze in the grass.
Roosevelt elk is the largest of the four surviving subspecies of elk in North America. Today Roosevelt elk in California persist only in Humboldt and Del Norte Counties, and western Siskiyou County. Seven elk herds call Redwood National and State Parks home, although at times these herds become loose aggregations of smaller groups. Although this is a pretty easy large mammal to see in North America, I always delight at their antics, whether it is during the fall rut or the spring calving season.
Gear I used to create the photos in this post: