I always enjoy photo locations that offer more than one possibility for a successful photo. Such was the case on a recent morning I spent at Pescadero State Beach for a sunrise landscape shoot. Being along the coast, I knew that chances for wildlife were high, and so I lugged my wildlife/bird lens along with me, even though I was hoping for a magical coastal sunrise shot.
Arriving about 45 minutes before dawn, I hiked up to a vantage point overlooking sea stacks just offshore. By shooting due south, I was hoping to get some wave action around the stacks, with a colorful backdrop of winter sunrise colors. Unfortunately, the weather conditions were not with me, and I got a dull glow to the east and suddenly it was daytime. No sunrise colors, no landscape keepers, nothing.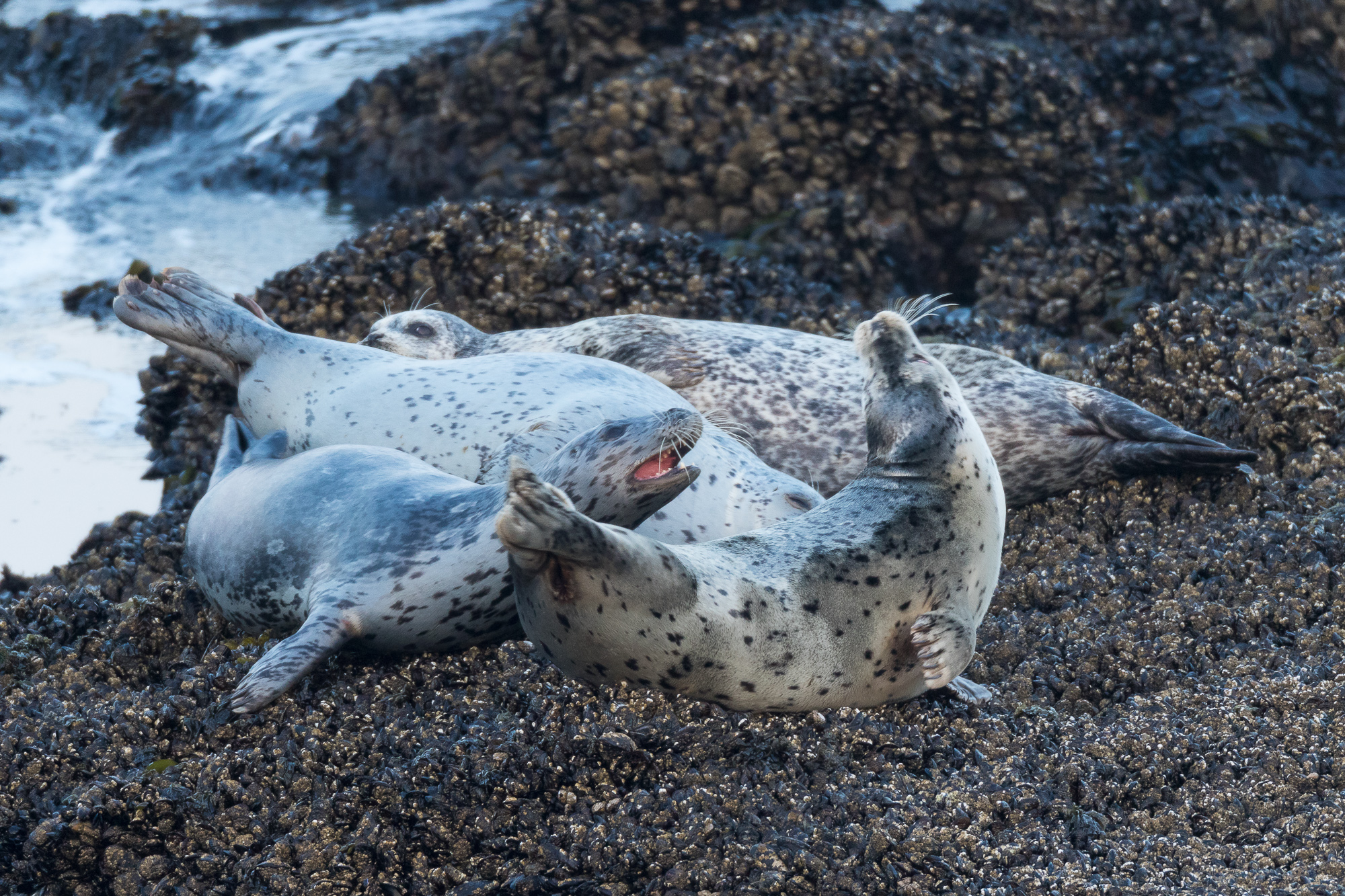 As it got lighter, I scanned the offshore rocks and saw several groups of harbor seals clustered away from the roaring ocean. Getting these guys on camera was only a quick walk back to the car to retrieve my wildlife gear. Once re-set up, I waited for another 15 minutes until it got light enough to really start in earnest.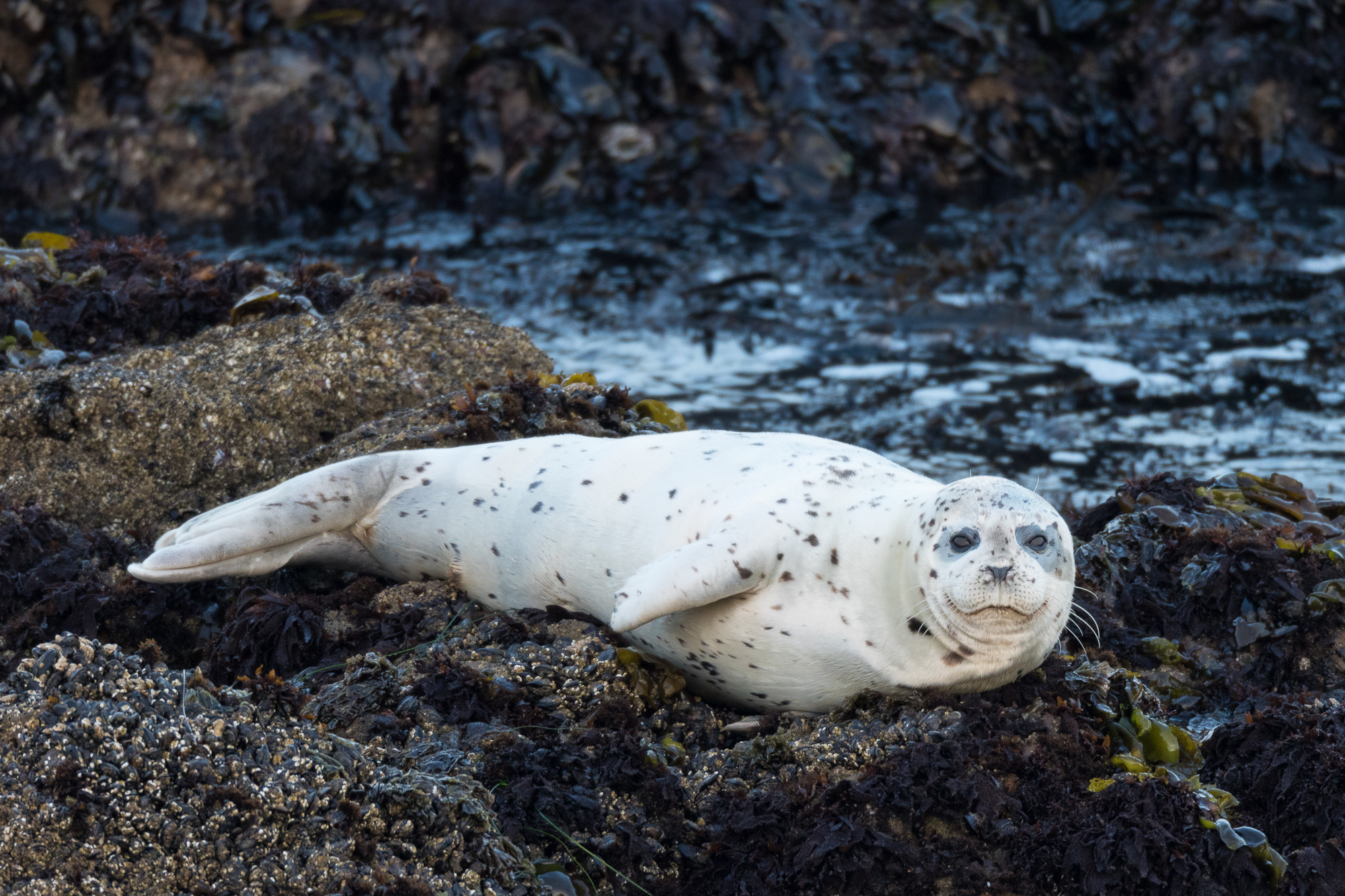 Fifteen minutes later I was done and moved on to look for interesting coastal birds. As it was a quiet morning, I soon moved on to more important activities, namely breakfast!
Gear I used to create the photos in this post: