On my last trip to India, I was fortunate enough to have some great sightings of India's national bird, the peacock (or rather more correctly, the Indian Peafowl (to be fair to both sexes))! In the United States, these birds are often relegated to free roaming status in zoos, so it was nice to see some in their natural habitat.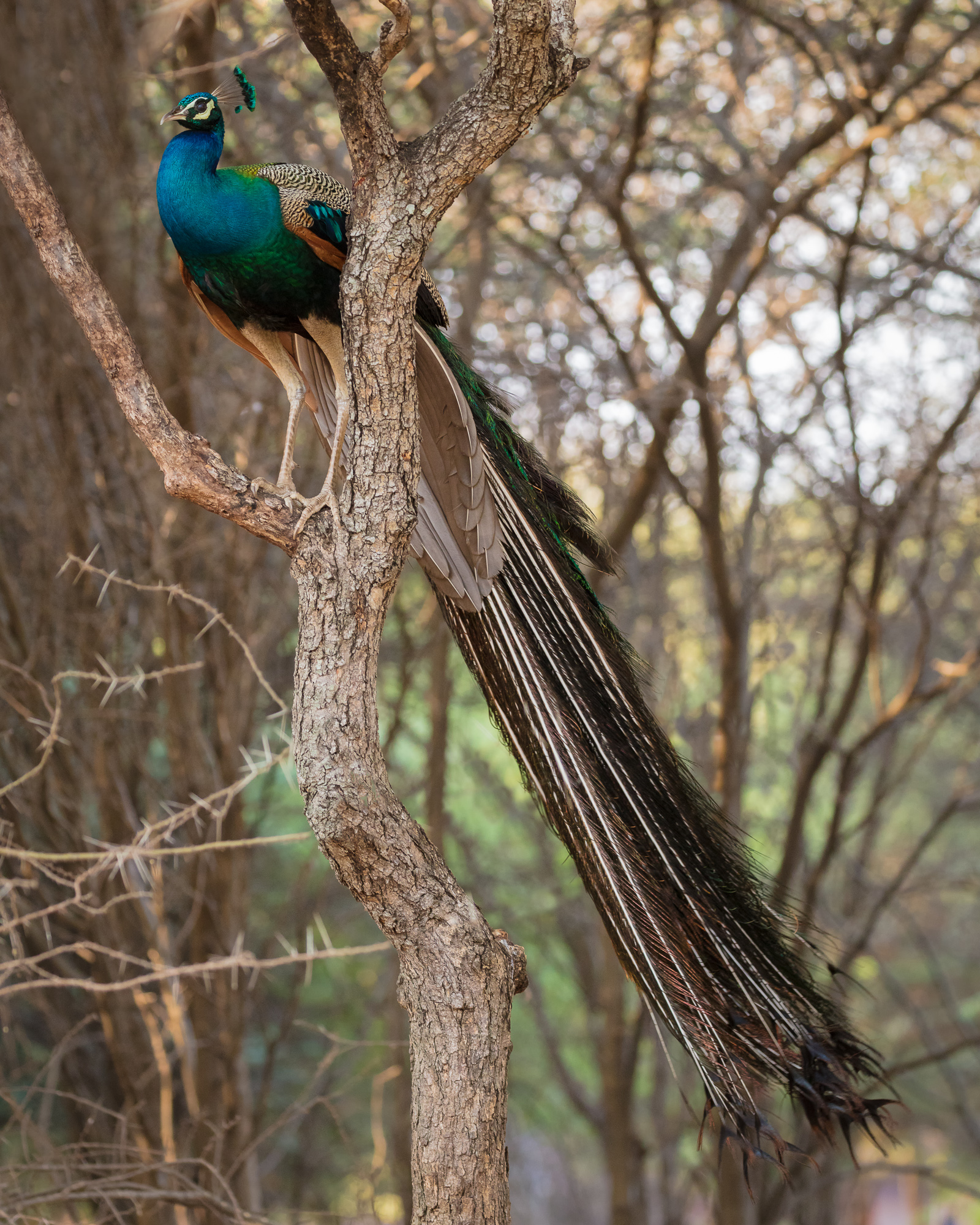 While feathers from the peacock are sought after due to their amazing colors and iridescence, I saw peahens showing off as well.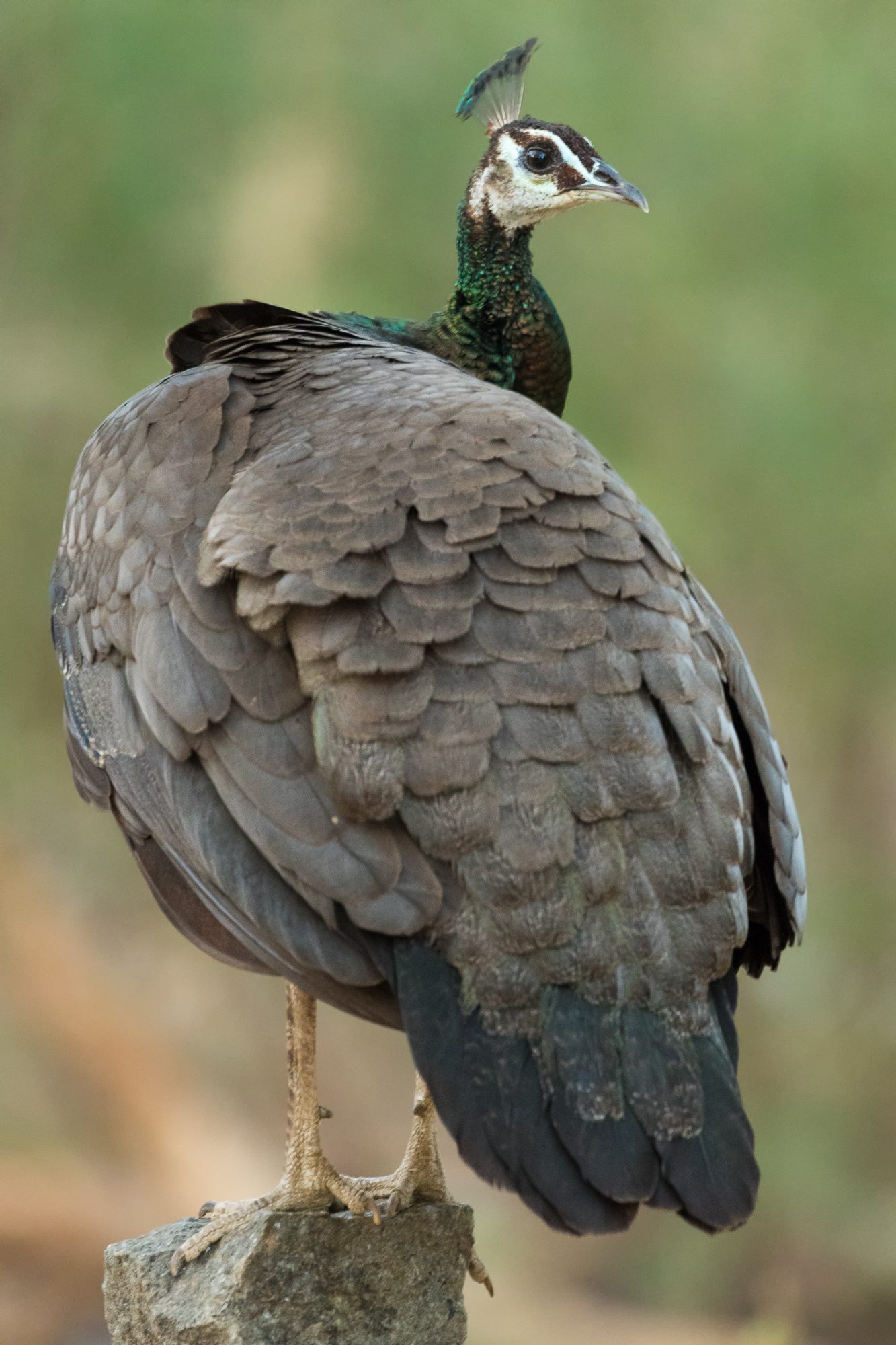 One thing that became apparent as soon as I started photographing was that these wild peacocks were extremely skittish and agitated. Any time I tried to approach on foot, they would scamper off into the jungle.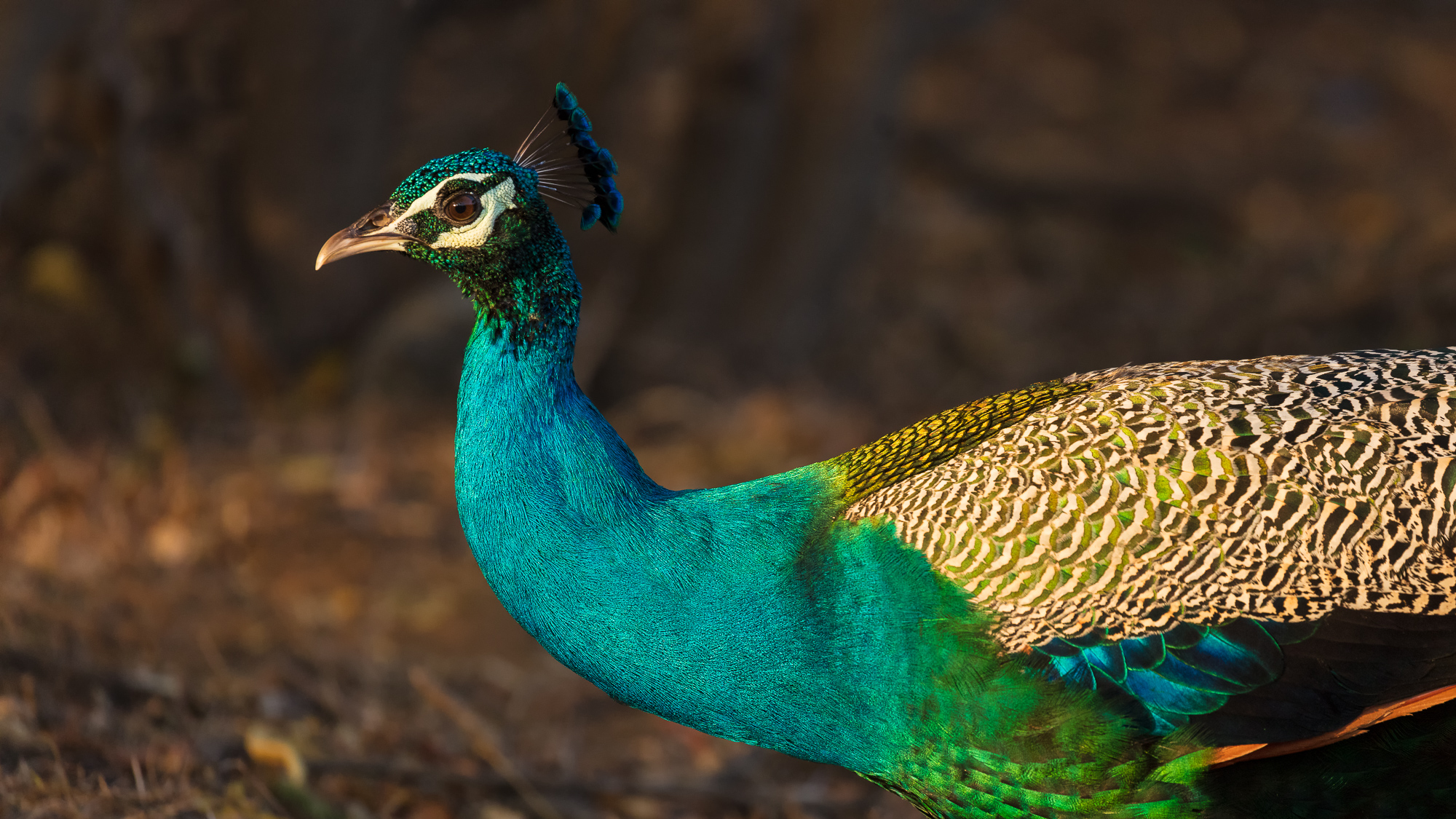 Only by shooting from the window of a car was I able to get close. The "mobile blind" technique often works well with many types of wildlife, though it is essential to have an experienced driver who knows how to slowly creep up on the subject without spooking it.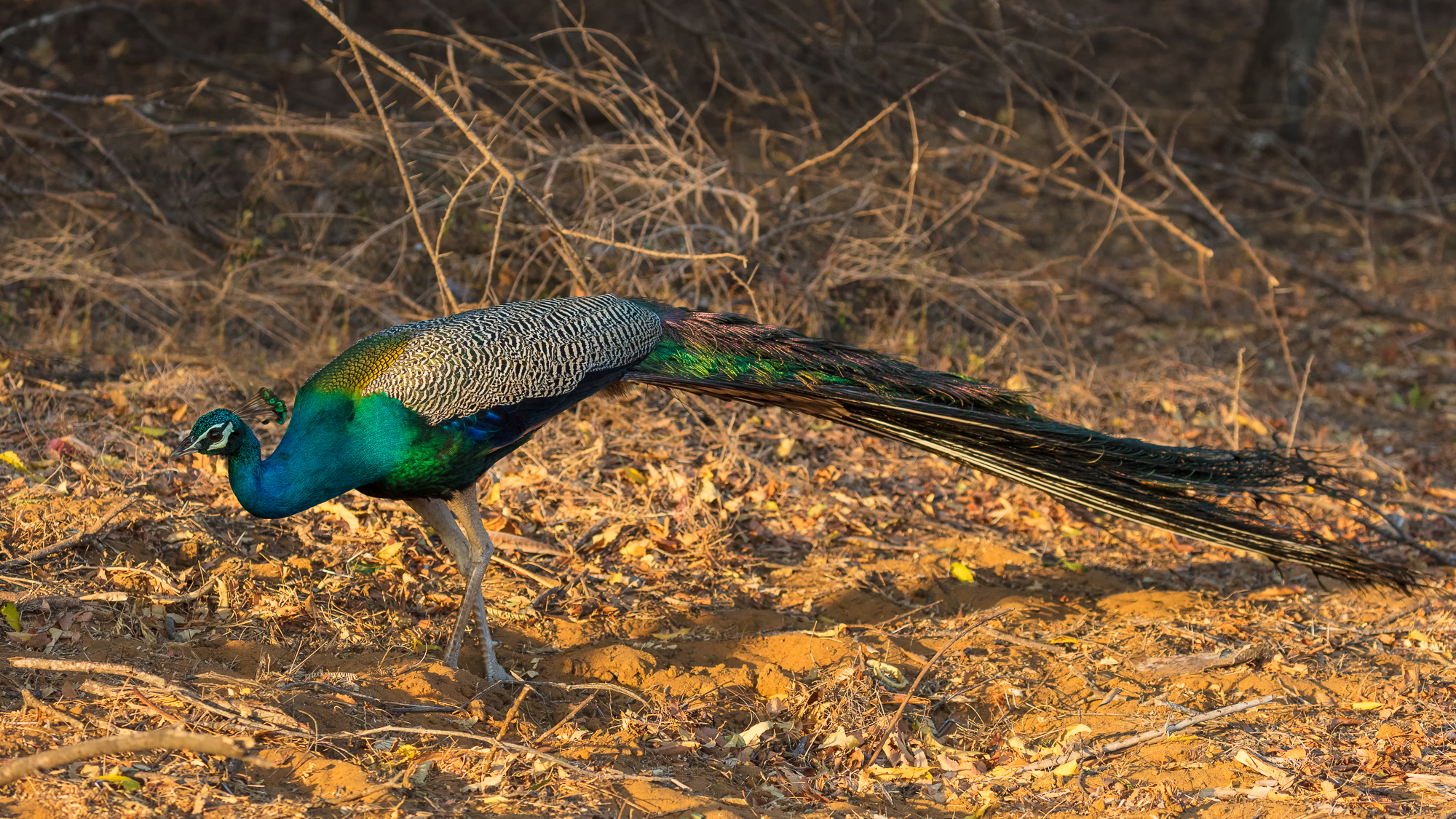 When you can catch the peacock feathers in the right light, the brilliant colors almost glow. Here you have to be careful about light angles, because at the wrong angle, you can get unwanted glare from the reflective surface of these iridescent feathers.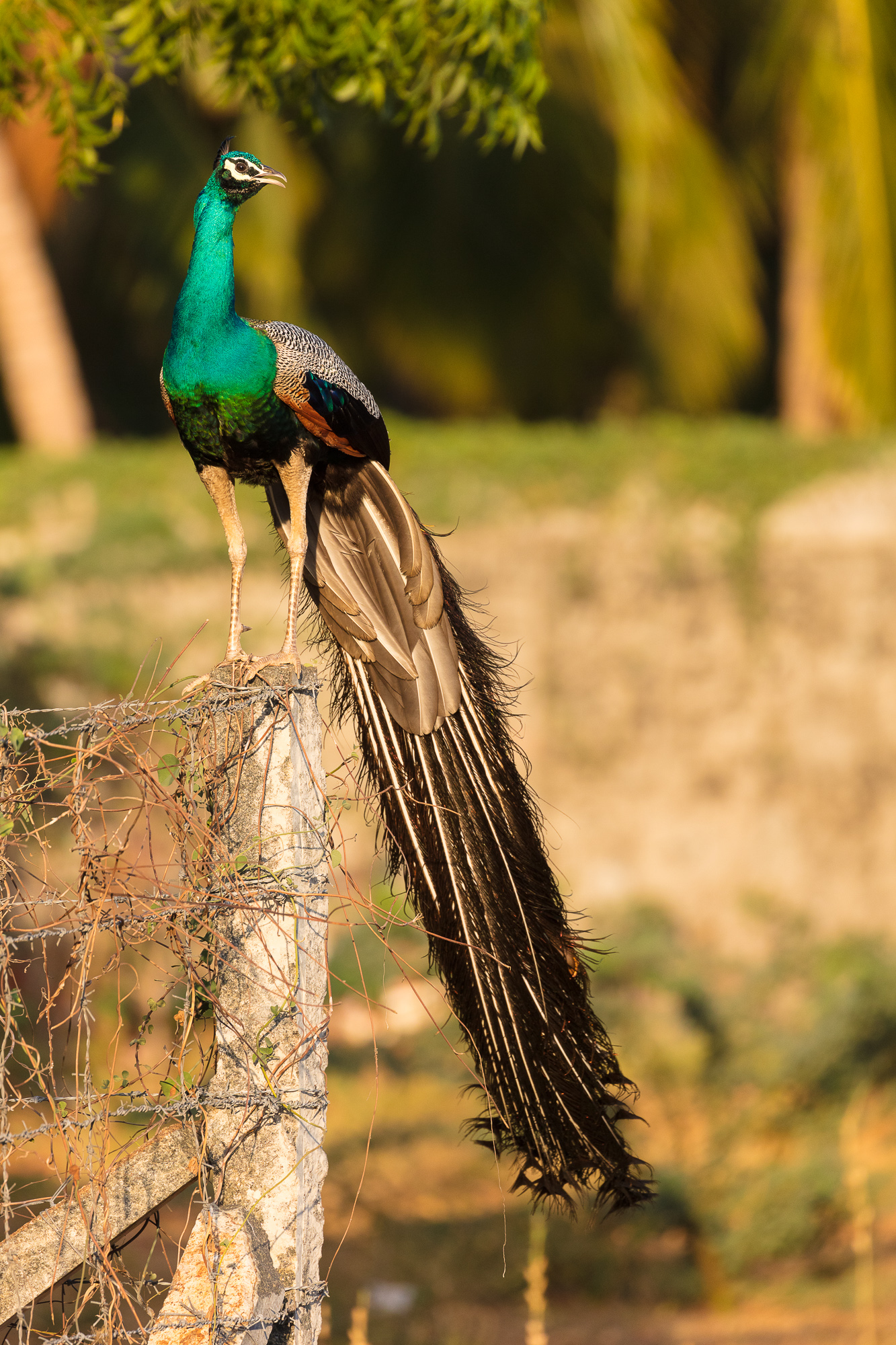 I looked for opportunities like the shot above to showcase peacocks off the ground. Here the males can let the full glory of their tail feathers hang to the ground. This was taken at a meditation center in southern Tamil Nadu that doubled as a sanctuary for these wild birds.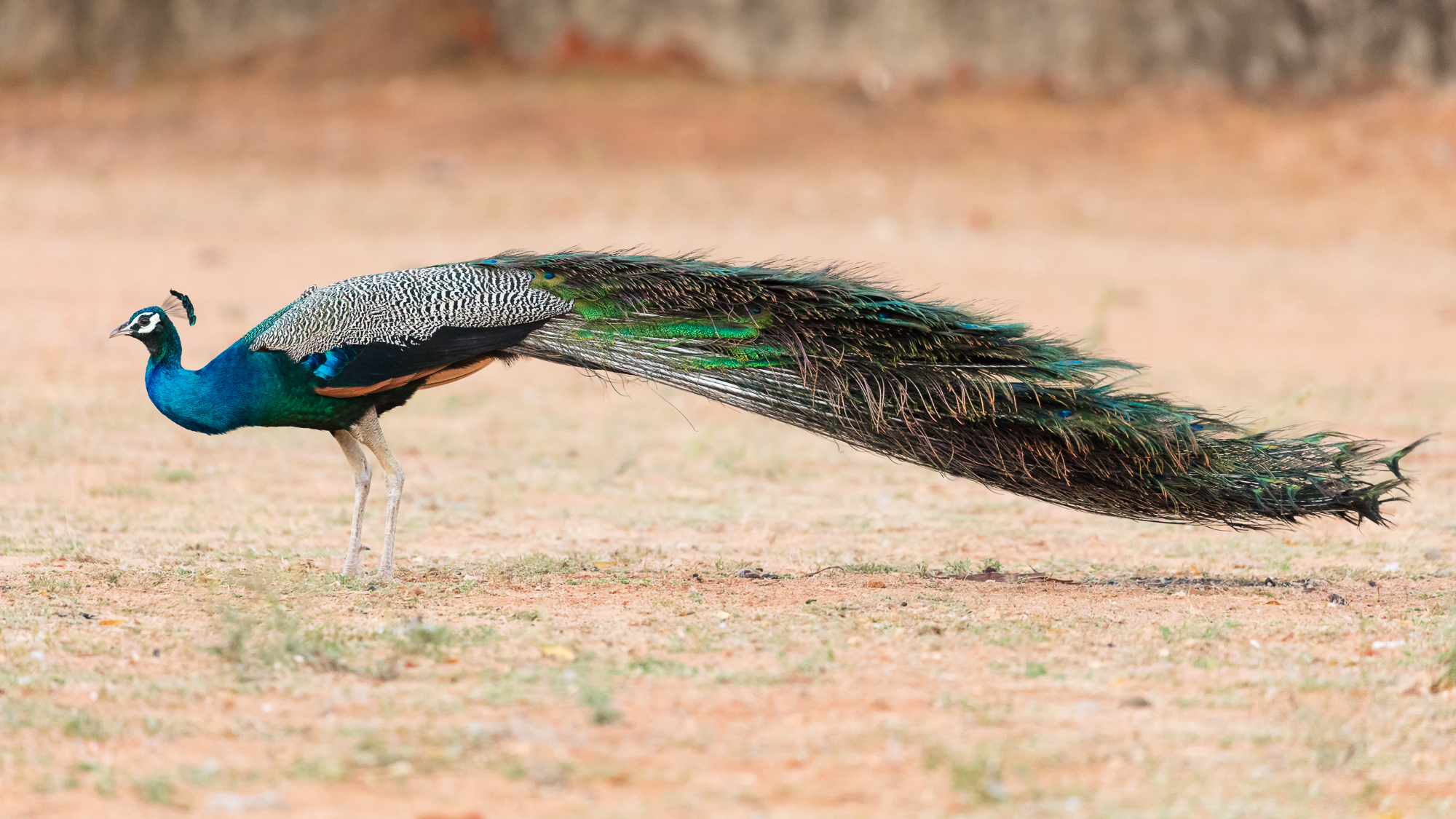 While I photographed many peacocks over the course of three days, one shot I wanted but didn't get was that of a male displaying to female. I did see this display in action, but wasn't able to photograph it well as the birds were stationed behind a wire fence. I figure its always good to want more – all the more reason to keep me coming back in the future!
Gear I used to create the photos in this post: